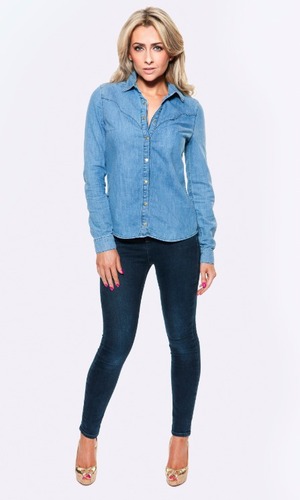 She's best known for playing ditzy blonde Carmel McQueen in Hollyoaks but all of that is set to change when Gemma Merna bids farewell to the soap at the end of the year.
Three weeks ago,
Gemma announced that she's decided to quit Hollyoaks after eight years
, and even though the announcement came as a shock to fans,
Splash!
star Gemma is finally ready to wave goodbye to the fictional village of Chester.
Viewers have fallen in love with Carmel since her debut in 2006 - the sweet, funny and bubbly beautician has become one of the soap's best-loved characters.
Following her news, we grabbed a chat with Gemma, who talked to
Reveal
about spreading her wings, her "exciting" new business venture and why there'll still be lots of "McQueen fantastic-ness" to come!
You recently announced you were leaving Hollyoaks after eight years. What made you decide this was the right time to go?
Carmel is obviously very dear to the heart. I've played her for eight years and I've absolutely loved every minute of it but I felt that I've explored every avenue with Carmel and every storyline possible for her. I didn't want to get to the point where I'd be repeating storylines or just not enjoying the job anymore. I just wanted a new challenge. I want to go and play characters who are completely different. Carmel almost became a bit too easy in a way because I live and breathe her every day of the week. It was a very, very hard decision but I feel it's the right one to say goodbye to her and get my teeth into another project.
How did the Hollyoaks cast react to the news that you were leaving; in particular the rest of the McQueen's?
They were very upset but I think everybody has started to spread their wings, so everyone understood.
How much longer will you be on screen for?
I'll be there towards the end of the year but I can't say too much!
Jennifer Metcalfe - who plays your on-screen sister Mercedes - is leaving Hollyoaks too, do you know if your exit storylines are linked?
I can't say but what's to come is going to be absolutely amazing! Everybody just really needs to keep watching. It's going to be full of McQueen fantastic-ness!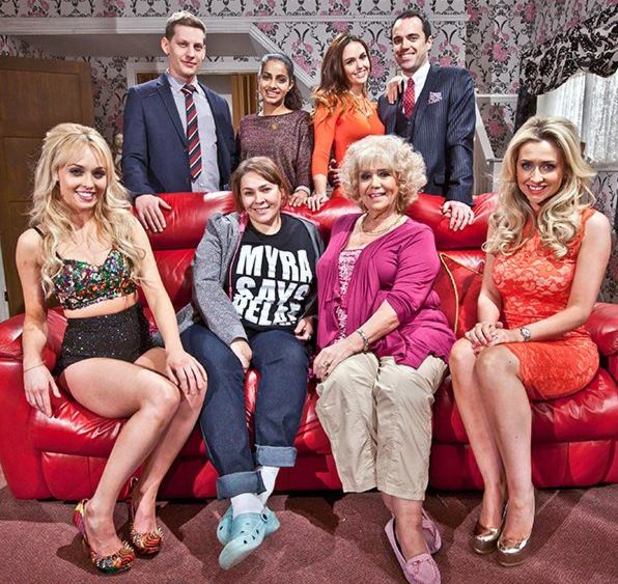 Carmel is one of the soap's most lovable characters. What do you love most about playing her?
I love when she's fun and bubbly. Playing Carmel has been amazing. I joined the show in 2006 and in 2007 I won a 'Best Comedy' award. It was just like a whirlwind. It was so exciting. There's parts of Carmel that are like me but I've grown up a lot and I've changed a lot. With characters, you've mostly got to keep them the same. As you become more mature you change and you just want to start playing other characters and evolve with the characters as you do with your own life.
Carmel has also been involved in some great storylines, what has been your favourite?
I think the 'Who Shot Calvin?' storyline was my favourite. The flashforward instalment was such a fantastic and brilliant idea. I think everyone remembers that storyline because it's so different to what
Hollyoaks
had done before and Calvin Valentine was such an iconic character. It was absolutely brilliant!
Hollyoaks bagged the 'Best Soap' gong at the British Soap Awards in May, do you think it'll continue to go from strength to strength?
Definitely. We've got such a great writing team and Bryan Kirkwood is a fantastic producer. They're working hard to keep up with amazing storylines and bring in amazing drama as well.
You're nominated for 'Funniest Female' at the Inside Soap Awards, how much would it mean to win?
It would be absolutely lovely to win but I'm up against some tough competition!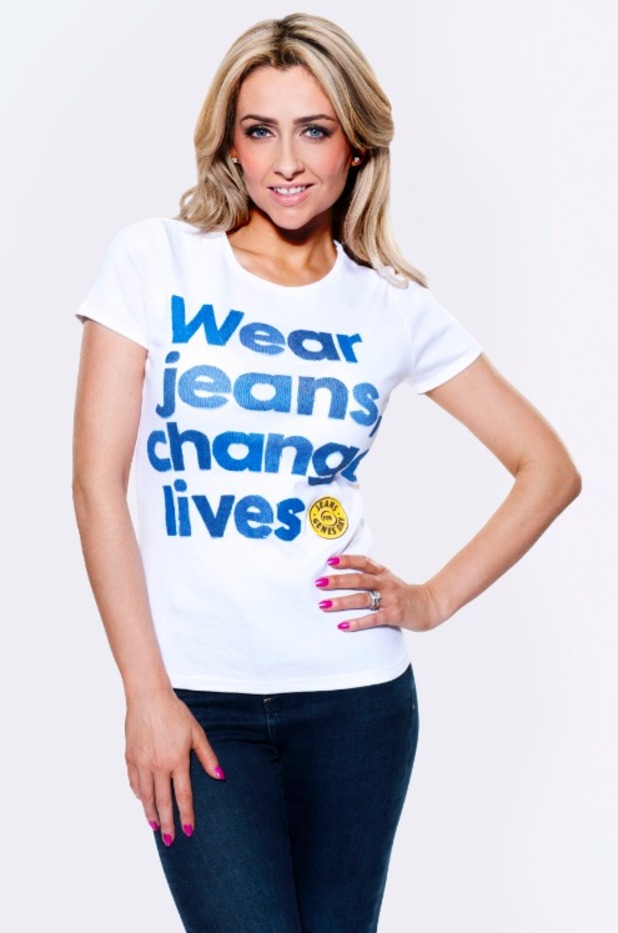 Now that you've announced your exit, do you plan to pursue acting?
Yes, over the next year or two. I want some time to myself for a while to focus on my business. I've been at
Hollyoaks
for eight years so it's nice to have some time out and to focus on myself and have time with my family. As much as I'm going to be busy, I think it's really important to have time to myself as well.
Want kind of roles would you like to go on to?
I'm a northern girl and ideally I'd like to do a northen-based drama, which would be something completely different from
Hollyoaks
and Carmel. More drama-based things would be lovely if I got the opportunity to do it.
Tell us more about your new business venture...
I can't say too much but that's one of the reasons why I wanted to move on as well. I've been working really hard on this business venture and it's something I'm quite passionate about. I needed more time to work on it and to give it my full attention. It's absolutely fantastic. You'll find out about it towards the end of the year.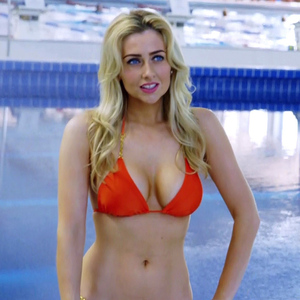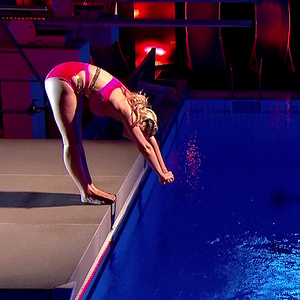 You appeared on Splash! earlier this year, how did you find that experience?
I absolutely loved it. I was petrified and it made me ill because I was nervous and scared about heights and water. But it was a challenge and I think that's one of the things that pushed me to make the decision to go from
Hollyoaks
. Just in the sense that I've had this fear since I was a little girl and it kind of ruined my life, but on
Splash!
I just faced it head on. On the night I did a basic dive on a three metre, but for me it was the perfect dive. During rehearsals everything kept going wrong but on the night it went perfect. All the trainers were so happy and it was just an amazing feeling and I've not had that feeling for a long while. I was like, 'I need to have this buzz a bit more often, this adrenaline buzz I need it!'
Would you ever take part in any other reality shows?
I love
I'm A Celebrity... Get Me Out Of Here!
and that's a big test. It must be an amazing achievement. My friend Sheree Murphy did it a few years ago. She's the same as me; she's absolutely scared of everything, but she said it's one of the best things she's ever done in her life. It must be life changing to have that experience.
Gemma is supporting Jeans for Genes Day 2014 which will be held on Friday 19 September. Please sign-up and order a free fundraising kit at www.jeansforgenes.org or call 0800 980 4800.
Reveal is now on Google Plus! Join us here for the latest pictures, fashion and celebrity news!