Matthew Koma puts on an incredible live performance. Fact. From the moment he hit the stage at last night's iTunes Festival all eyes (and plenty of smartphone cameras!) were on him.
You may not be familiar with the name but trust us, he's someone you need to know! Matthew is the fab voice behind the amazing DJ Tiesto track 'Wasted' and 'Spectrum' with Zedd. He's worked with the likes of Bruce Springsteen, Afrojack, Alesso, Carly Rae Jepson, Foxes and numerous more.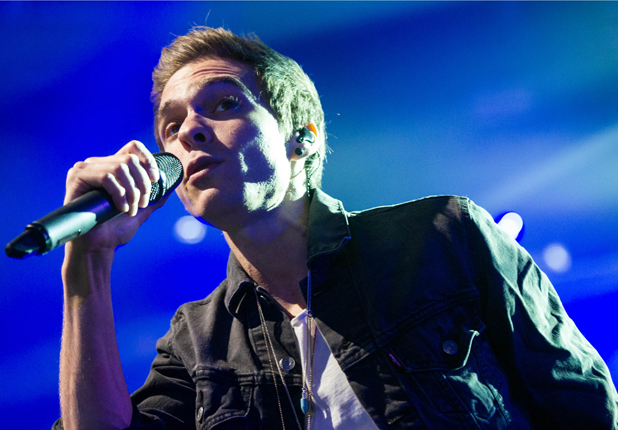 He's a singer-songwriter-producer inspired by musical greats including Springsteen and Costello but who can effortlessly switch behind genres from EDM to rock to anything else. Oh, and he's really very easy on the eyes, ladies…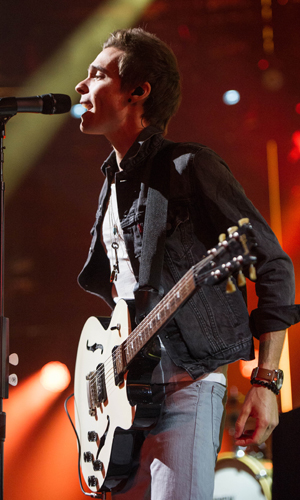 All that and he's only 27.
Reveal caught up with Matthew backstage at the iTunes Festival, shortly after his performance at The Roundhouse in Camden.
"That was a lot of fun!" he told us. "I had a blast. It's very surreal to play a venue with this amount of production. It was great, perfect. I actually saw The Killers here two years ago at the iTunes Festival so I was really excited when I heard we'd be playing here."
Matthew was on stage ahead of Maroon 5. "I've always been a fan of them," he says. "They're a great band and Adam Levine is a great singer and a great songwriter. It's awesome to share the stage with a band you really respect."
During his set, Matthew wowed the crowd with his spins on tracks including 'Wasted' and the amazing 'Clarity' which he co-wrote but was released by Zedd featuring Foxes as the vocalist.
So, what makes Matthew decide which songs to keep for himself and which to let others sing?
"Up until this point it's been very much about working with as many people as possible because I'm a new artist," he tells us.
"Every avenue or lane that's available to release a song through, whether it's a feature with another artist I believe in or something else, it's a good thing at this stage in my career."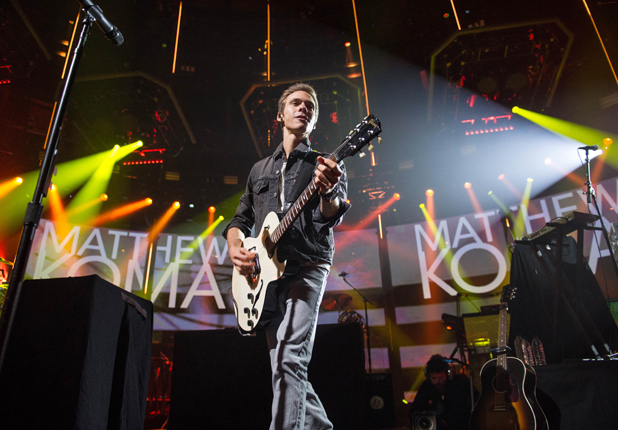 "I'm now at the point where I've invested a lot of time in my own record so people can start identifying with my voice and my songs and my album, but until this point I was interested in cool opportunities like, 'I like this artist and I'd love to work with them' or, 'That's an electronic producer I like and I want to do something with.'
"It's been very organic. It's not so much been a thought process as it's been natural."
Matthew is frequently identified as a major name on the EDM scene but last night he proved he really can do a multitude of genres.
"I think in general we live in a time now where genre specific doesn't exist as much anymore," he explains. "People listen to many things and are fans of many different kinds of music and artists without having to commit to a genre. I've been fortunate I've been able to work with a lot of electronic artists and that's been an introduction to my songs and voice."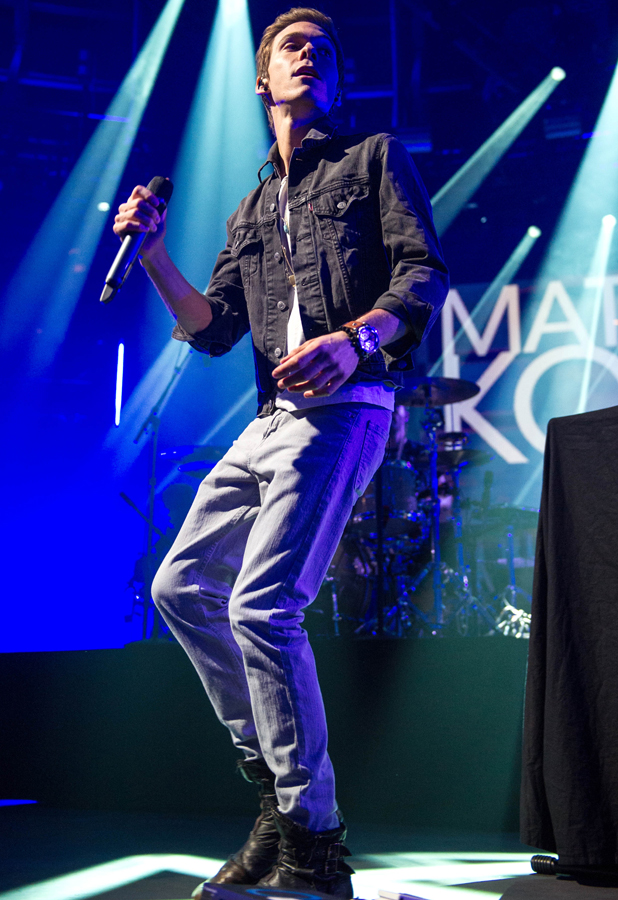 One of Matthew's earliest inspirations - and idols - is the legendary Bruce Springsteen so it's no surprise Matthew was just a bit thrilled when he was given the chance to work with Bruce last year remixing single 'Rocky Ground'. Another example of just how versatile the New York-born singer-songwriter-and producer really is.
"That was crazy!" he says. "Just a dream come true! I've seen 36 or 37 concerts of his. I'm a bit obsessed. Just a little bit!"
Hmm... just a little?!
Before we let Matthew go to watch Maroon 5 performing, we had to ask him a few fun, quickfire questions...
My guilty pleasure is:
Oatmeal! Is it healthy? Not the way I make it!
If I could invite three celebrities to dinner it would be:
Johnny Cash, William Hung and Charlie Sheen. But that's just tonight's guests!
If I could date anybody in the world it would be:
A Disney princess. They seem quite nice! What's my dream date? We'd be cartoons together and live happily ever after and watch Bruce Springsteen DVDs in bed.
My hero is:
My parents and my brother. My family moulded me. My brother plays drums with me. My whole family are my heroes. I couldn't do anything without them.
In five years time I want to be:
Maybe a farmer. I change my mind a lot! It would be rad to grow some vegetables and stuff. I could farm with my shirt off and get an even tan!
Look out for 'Cheap Sunglasses', Matthew's next single coming soon!
Reveal is now on Google Plus! Join us here for the latest pictures, fashion and celebrity news!