Kim Kardashian West has revealed her sister Kylie and Kendall Jenner's friends have all seen her stark naked.
Oops.
The reality star explained on
The Ellen DeGeneres Show
that she recently had a spray tan at her mum Kris Jenner's home, where she and husband Kanye West have been living with their baby daughter North while their own home is renovated.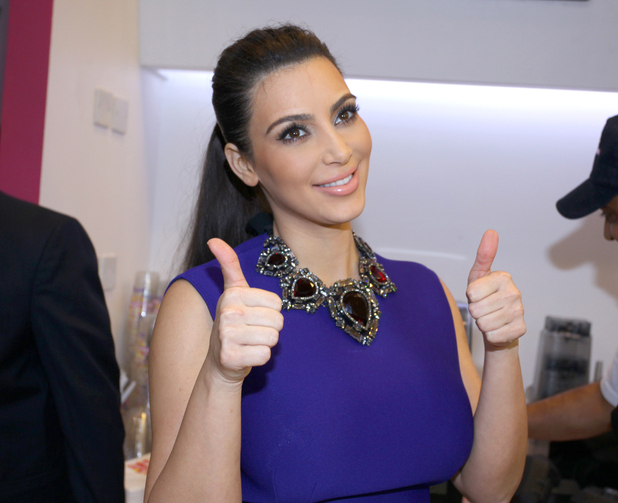 As anyone who has had a spray tan will know, you have to get into a little booth-esque thing and someone then sprays you with the tan.
The aim is to minimise the mess.
Unfortunately for Kim, the booth her spray tanner brought along for the home visit was too big for Kim's bedroom so it was set up in Kris' hallway.
Explaining what happened, Kim said: "You're naked [in the booth]. I forgot that my little sisters obviously live there. They walk in with all of their friends - boys and girls! - and I'm buck naked in the entry. So embarrassing! I was mortified."
But, as Ellen quipped, it was probably the best day of the boys' lives!
Poor Kim!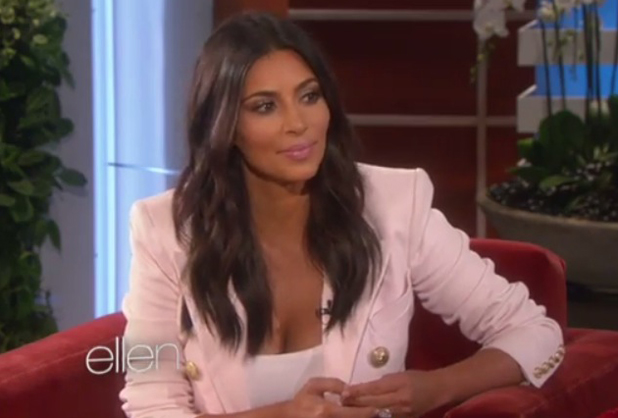 The 33-year-old has been living at her mum's home in Los Angeles while she and husband Kanye have their own property fixed up. They
bought an $11 million estate in Bel-Air a couple of years ago
that they were redoing but, when Kim fell pregnant, they decided to find somewhere else more suitable to a baby.
Now, they're renovating the Bel-Air home as a side project while
preparing to move into a new $20 million home
just around the corner from Kris in Beverly Hills.
Watch Kim's embarrassing admission: