Kim Kardashian West has admitted she was nervous about husband Kanye West taking their daughter North to a friend's wedding without her.
The
Keeping Up With The Kardashians
star confessed during a recent interview that she didn't 100 per cent trust Kanye to look after their precious one-year-old daughter alone.
Oh dear!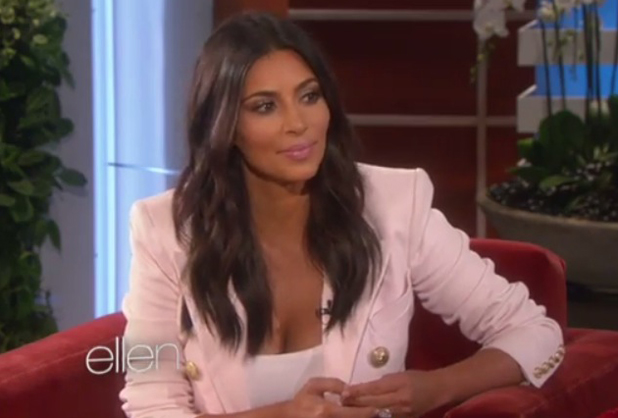 Kim, 33, explained on
The Ellen DeGeneres Show
that Kanye's aunt was getting married and she wasn't sure if she could go because of a work commitment, which meant Kanye would be travelling alone with North.
"He's travelling with the baby himself; it's the anxiety! I'm trying to see what family member can go!" she said.
When Ellen asked if Kim trusted Kanye, she jokingly replied: "No! But I'm trying to!"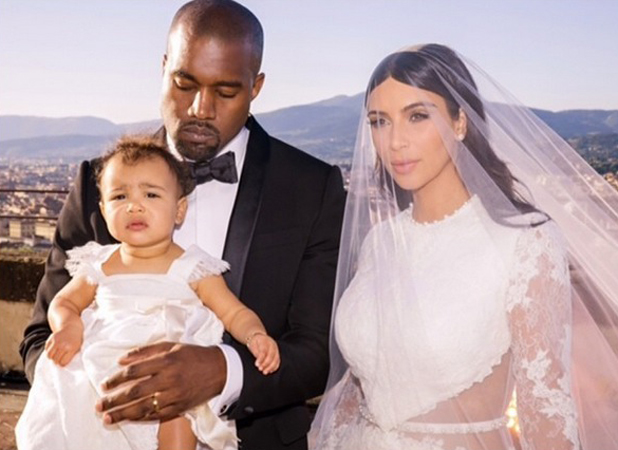 Ellen then said Kanye appeared great with North, prompting Kim to say: "Yes. It's gonna be hard. The nanny is gone, she has a couple of weeks off. When I'm not working I like to do it by myself, but I'm going to try to find someone!
"I've text all of his friends and said, 'Someone, please go to this wedding with him!' If she needs her diaper changed I need like three guys to figure out when! It's hard. I'm going to try to get out of this work thing so I can go."
Kim told Ellen that she loves travelling with Kanye when their schedules permit it and, when they can't be together, they spend hours talking on the phone together.
"The first conversation we ever had we were on the phone for eight hours. We're on the phone for hours every day. We can talk about anything and everything. That's how we stay connected. It's what works for us. When you have two people in a relationship who travel you have to work out what works. We don't go too long without seeing each other."
Watch Kim talking about North and Kanye: