Zac Efron and Catfish co-host Max Joseph were snapped (shirtless!) on the set of their new movie We Are Your Friends yesterday.
You're welcome!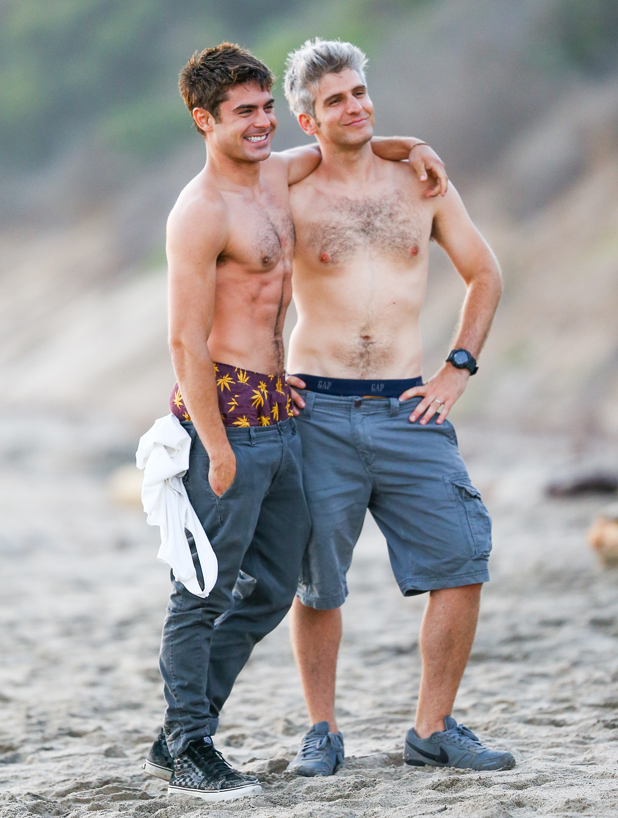 High School Musical
star Zac plays an up-and-coming EDM DJ based in Los Angeles in the film, which revolves around his desire to record that one hit track … and what happens when he begins to fall in love with the girlfriend of his mentor.
Oh dear.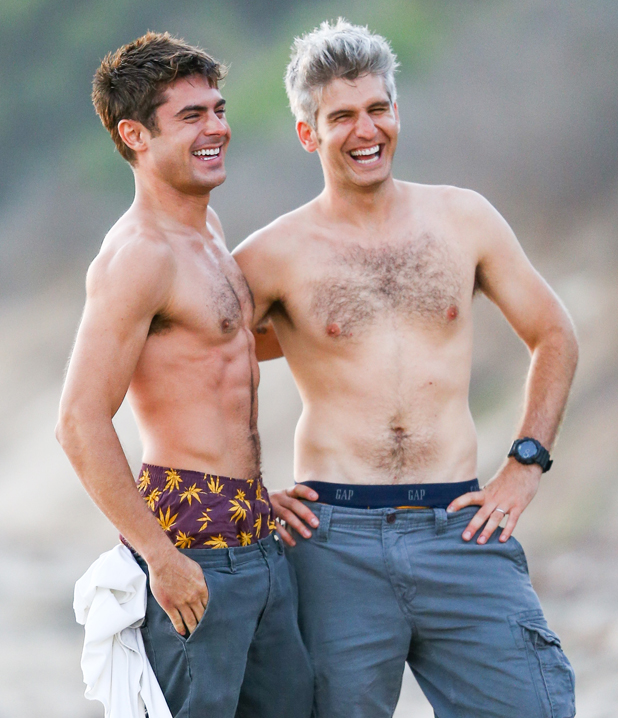 Catfish
favourite Max co-wrote and directs the movie which also co-stars 'Blurred Lines' model Emily Ratajkowski and
Hunger Games
actor Wes Bentley.
In the film, Zac's character is taken under the wing of a veteran DJ played by Wes, but then things become complicated when Zac starts to fall for Wes' younger girlfriend, played by Emily.
Back in real life, Zac and filmmaker Max were pictured messing around on a Los Angeles, California beach yesterday in between filming scenes.
Max later uploaded one of their shirtless shots to Instagram, joking: "Well, I wrote the part for myself but I can't deny that he's got something I don't. Jk. I wrote it for Robert De Niro. #weareyourfriends #wayf #ineedtoworkout #ialsoneedatan #youknewthiswascoming @wayfmovie."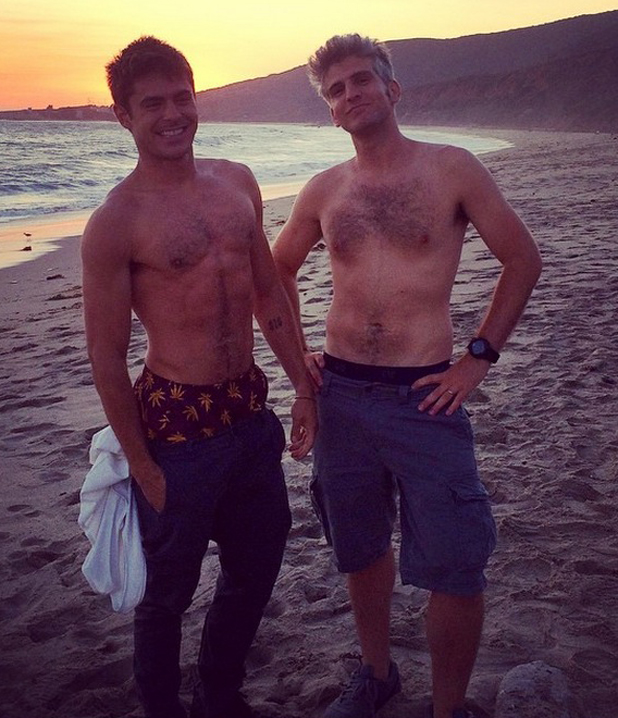 More pictures, please!
As well as parading around the beach shirtless (and making us all rather happy), Zac was pictured on set yesterday sporting lots of (thankfully fake) cuts and bruises to his beautiful face.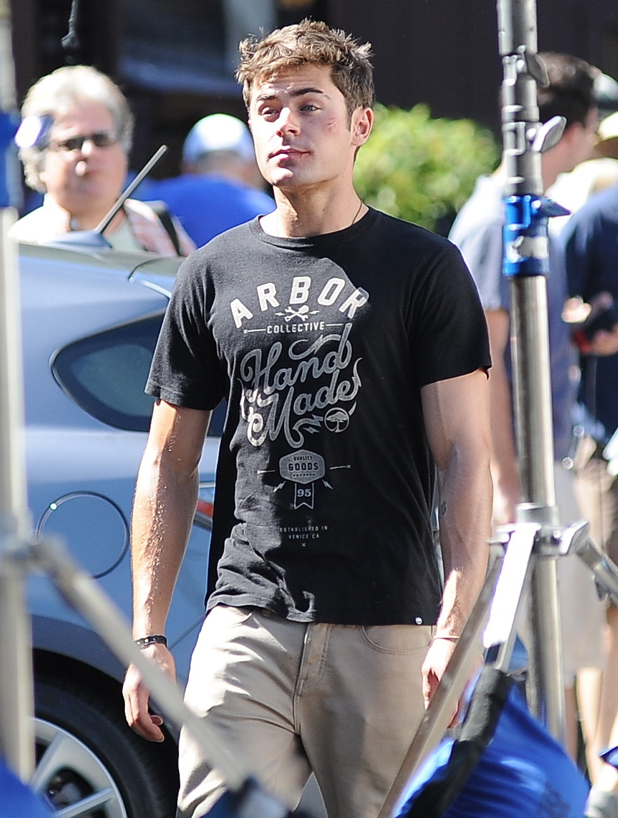 Grr.... tell us who did it!!
Get your first look at Zac Efron in the movie below: