Ian Somerhalder and Nikki Reed were pictured out and about in Los Angeles yesterday shortly after Ian slammed Instagram trolls for insulting his girlfriend.
Vampire Diaries
star Ian was quick to defend his beautiful actress partner when he spotted negative posts about Nikki among his Instagram comments.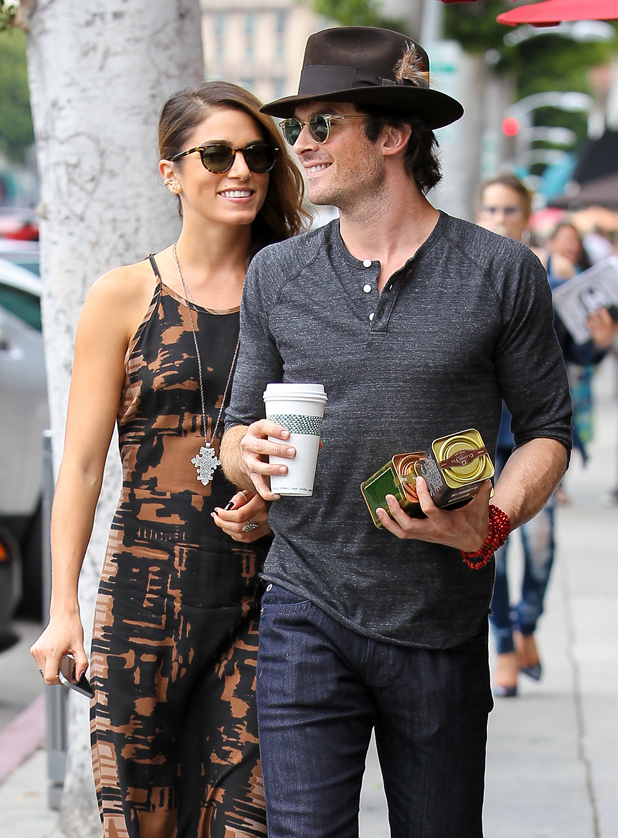 The mean remarks were posted by a follower underneath a photo Ian had uploaded of himself and Nikki.
An angry Ian was quick to respond: "You HATE NIKKI REED? Really? Do you know her? Hmmmm, I'm not sure that you do. Look on her Instagram feed or Twitter and all you will see is a compassionate and beautiful human being.
"Please put your negative energy elsewhere. You don't even know the person you're talking about."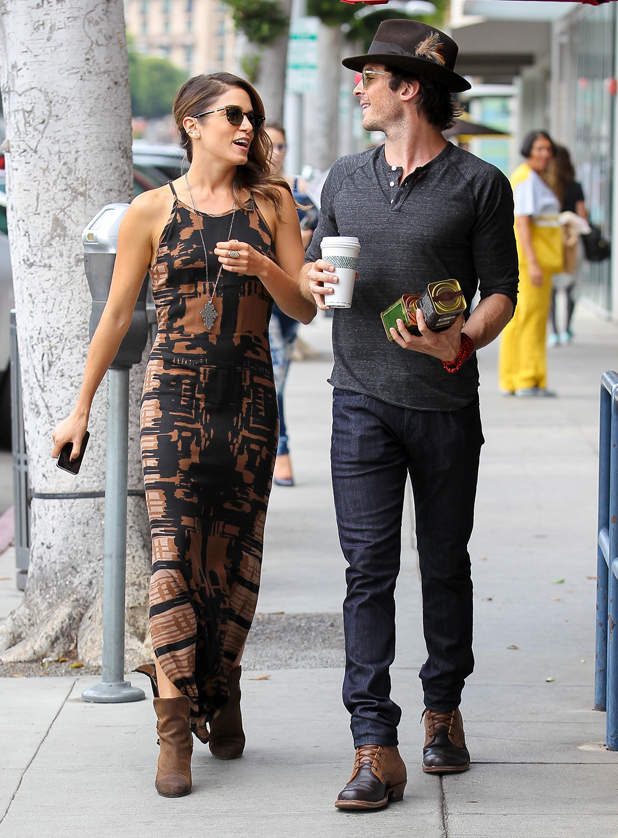 Clearly riled up, Ian, 35, went on to describe his
Twilight
star girlfriend as a "magical person" and say he was saddened if fans were behind the nasty remarks.
"Do you care about me? Ask yourself that question. What's the answer? Is it yes? If it is - then please be happy for me. Stop this nonsense - you're spreading horrible energy into the world. Do some research of the person you say sucks or you HATE. You'll find that she's a magical person doing great things in the world."
Ian concluded that he was "sickened and saddened" by the response to his relationship.
"Many fans have stood up people like you and tried to empower you with some compassion. If we all thought a little about people before we spoke about them, the world wouldn't be so upside down and in the worst place in history. If you hate Nikki then you must hate me. That's sad. Have an amazing day!"
Good on Ian, we all need someone to stick up for us!
Reveal is now on Google Plus! Join us here for the latest pictures, fashion and celebrity news!