Kelly Osbourne has been reminiscing about her beloved Fashion Police co-host Joan Rivers, who passed away last week.
Comedienne
Joan died in hospital in New York aged 81
last Thursday (4 September), almost a week after she suffered a heart attack during a routine throat operation.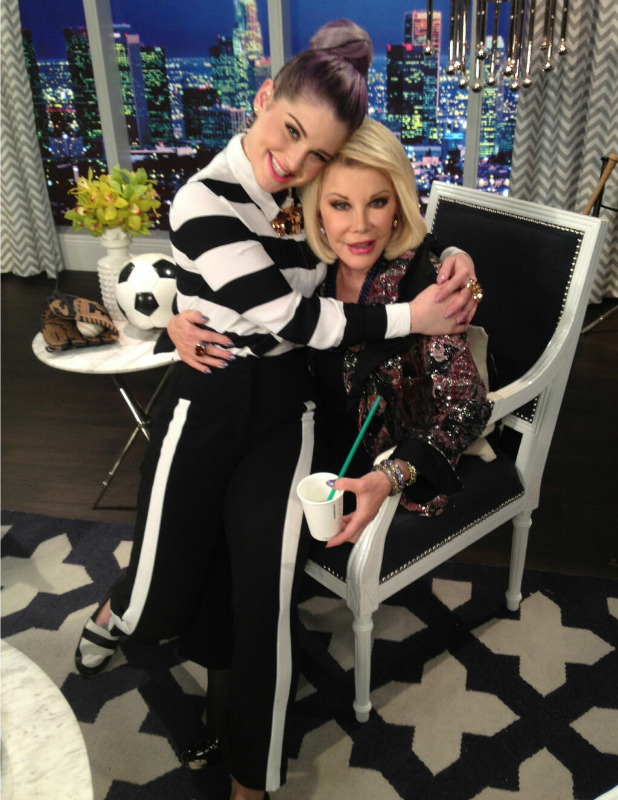 Speaking out after hearing the news,
Kelly described iconic Joan as her
"teacher, therapist, closest friend, inspiration and the only grandmother" she ever knew.
Kelly has since shared a cute video clip of herself, sister Aimee and brother Jack appearing alongside their rocker father Ozzy on
The Joan Rivers Show
in 1991.
In the footage, Joan is seen chatting to the kids about what it is like to have a famous daddy.
Commenting on the clip, which Kelly posed to Twitter, she said: "This was the very first time I met @Joan_Rivers in 1991 when I was 6 years old!"
Last night, Kelly also posted an emotional tweet, hinting at the grief she is currently experiencing.
She admitted: "Laid down 4 what I thought was a quick nap. Woke up 5 hours later in a pitch black room with no idea where I was #DeepSleep #TiredTears."
Joan's funeral was held in New York on Saturday. Along with Kelly, other mourners included Sarah Jessica Parker, Whoopi Goldberg and Howard Stern.
Watch Kelly, her siblings and her dad meeting Joan Rivers here: