Kelly Brook shocked many by claiming she has "punched" ex-boyfriends in the past, but the model has now insisted her buffed up former flames weren't subject to any damage.
In her
upcoming autobiography, Close Up
,
Kelly shockingly admitted she had punched ex-boyfriends Jason Statham and Danny Cipriani
. Appearing on ITV's
This Morning
earlier today, Kelly admitted she was "no angel" and her fiery streak was down to her childhood.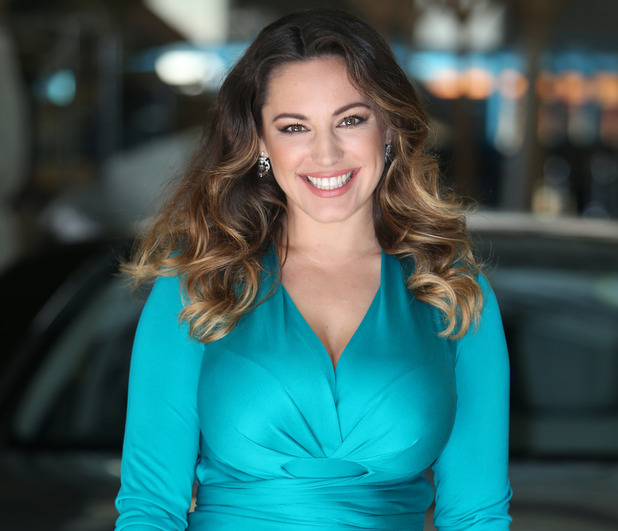 Speaking to Phillip Schofield and Holly Willoughby today, Kelly opened up about her upbringing, revealing her parents had a "wild" side. For Kelly, the weekends in her house could be "pretty crazy" and her parents had been known to trash the house after having a drink.
When Phillip asked Kelly if her parents' wild side had rubbed off on her - for example hitting her exes - Kelly admitted she did share the same "fiery passion" her mum and dad were known to have.
Addressing the fact she had punched both Jason and Danny when in relationships with each of them, Kelly said: "It's true, I did both of those things. Listen I'm not saying I'm an angel, I'm not saying the things I've done are right at all, but yeah I guess some of that fiery passion is from my parents...
"These are big men I'm going out with… look at me I can't exactly do any damage... Not that I'm going to make a habit of doing that in the future."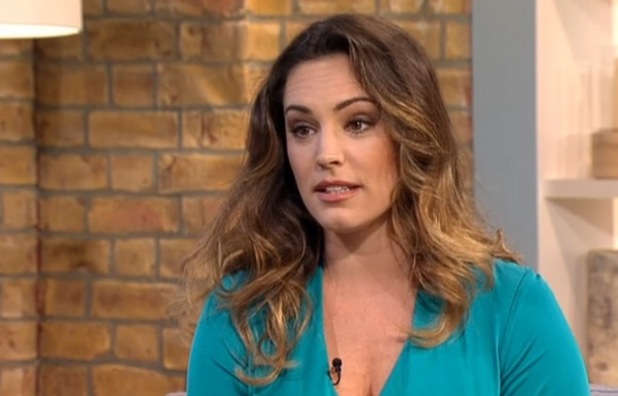 Throughout her book, Kelly's turbulent relationships take centre stage as she delves into what really happened between her and exes, and asked whether she thought she was lucky in love, or really unlucky in love, the 34-year-old told Holly she never really wanted to settle down when in her twenties.
She said: "Most of my relationships that played out in the media were never supposed to be forever things… There's only one time when I really thought I met somebody and tried for a baby and it didn't work out... Now I'm older, I'm wiser, I'm able to make better choices.
"I don't know why I've had such volatile relationships that haven't worked, but like I say maybe they were never supposed to work, everything happens for a reason, doesn't it?"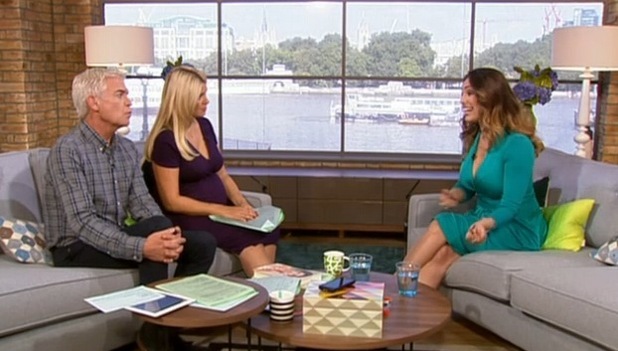 Now ready to settle down again,
Kelly is engaged to Gladiators star and recent Celebrity Big Brother contestant David McIntosh
after he proposed after just 11 weeks together.
Despite Kelly preparing to bare all on her love life when her book hits the shelves, the star told Phil and Holly that David was well aware she had penned her past.
"David is lovely and I wrote this book way before I met him and he was well aware that it was coming out. I was single when I wrote this book so I had clarity and was able to be fair and be honest."
Aptly before embarking on a new life with her fiancé, Kelly explained writing the book was like having closure from her past and only now felt like the right time to do so as she had "gained some distance on certain things".
Kelly's autobiography, Close Up, is set to hit shelves this Thursday 11 September.
Reveal is now on Google Plus! Join us here for the latest pictures, fashion and celebrity news!