X Factor hopeful Kerrianne Covell has confirmed to Reveal that she was NOT sacked after skipping work in a shoe shop to audition for the show!
Kerrianne, 23, was shown on last night's episode of
The X Factor
confessing to Simon Cowell, Cheryl Fernandez-Versini, Mel B and Louis Walsh that she had missed an important day at Foot Locker to sing for them.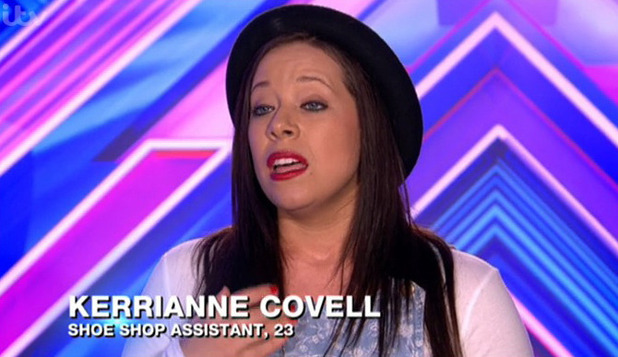 Simon was so impressed with her vocals that he left a voicemail for her boss, telling him that she had got through to the next stage and would never talk to him again if she made it all the way!
Speaking to
Reveal
this morning (8 September) about the repercussions of her decision, Kerrianne thankfully admitted: "I wasn't sacked, no. I kept my job!
"I 100 percent think Simon Cowell's voicemail helped, although my boss didn't believe it was Simon who had left it. Obviously he believes me now!"
Kerrianne, from Teesside, attended the audition with family members as support and admits she was taking a gamble by skipping her day job.
"We had an audit at work which, in retail, means you have to scan every item in the shop. Every single person had to be in," she explained.
"I manned up and told a senior member of staff that I couldn't make it because I had my
X Factor
room audition and she said, 'You do realise, if you're not in you'll be down as AWOL and it's at our descresion what happens. You'll have to take the risk'.
"I'm so glad Simon was there to save the day!"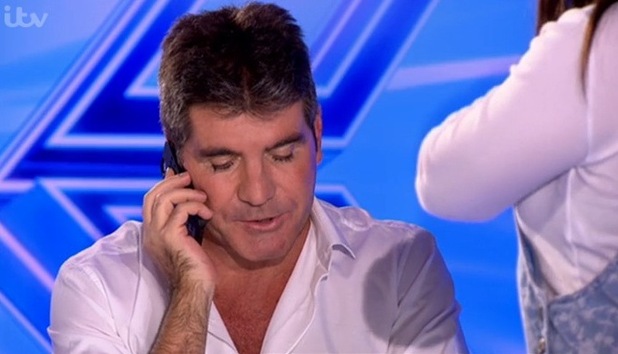 Last night, after discovering the lengths Kerrianne had gone to in order to audition, Simon was shown telling her boss on voicemail: "Hello, it's Simon Cowell. I'm phoning to apologise actually because of Kerrianne not being at work today.
"She has got through to the next round but she would still like her job back in the short term, but if she makes it through she'll probably never talk to you again. I hope that's ok. Call me, bye."
Kerrianne admits she was inundated with text messages from friends after her audition was shown on ITV1, including messages from her shoe shop colleagues!
"They texted me to say, 'Well done' and they said I'd smashed it," she said. "They are so supportive at work and we laugh about it now. I think they realise the importance of it."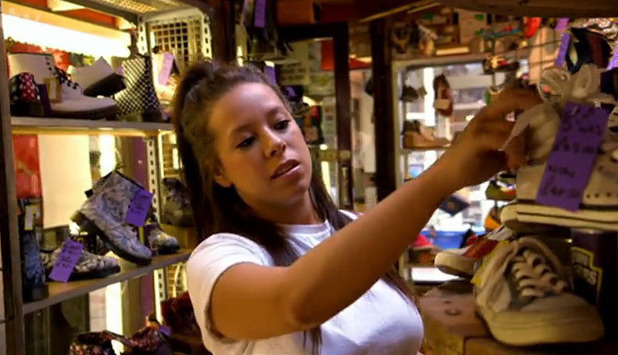 This is actually the second time Kerrianne has auditioned for
The X Factor
, as she first gave it a shot when she was just 16 years old.
"I didn't make it through to see the judges," Kerrianne explained. "I wasn't ready then. In fact, I wouldn't have been ready a couple of years ago.
"Now I feel mentally ready for it. I'm 23 and I had nothing to lose by auditioning. I've watched the show ever since the beginning, when Steve Brookstein won, and it has always been something I wanted to do.
"I'm a firm believer in the saying, 'Everything happens for a reason'. I felt I needed to audition this year and I got through!"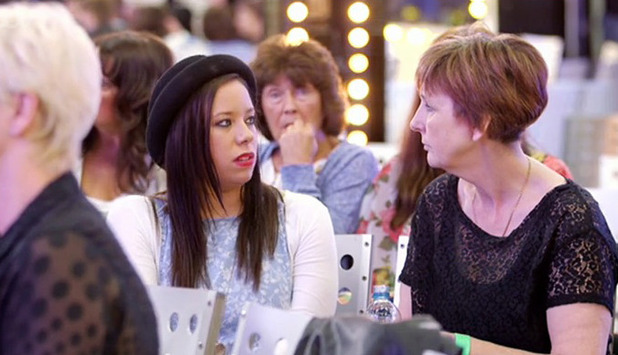 If she makes it all the way, Kerrianne knows who she would like as a mentor: "Cheryl or Simon. Actually, I'd love any of them, but mainly our Cheryl," she revealed.
"I look up to her because she's from the North East. And she's beautiful as well!"
Kerrianne definitely impressed Cheryl, Simon, Mel B and Louis with her rendition of Adele's 'One and Only', and she is definitely aiming for the big time.
"I'd love to be as big as Beyoncé!" she laughed. "She is world class, the highest you could be. I also really admire Adele, Ariana Grande and Emeli Sande. And growing up, Jojo was my idol - I definitely wanted to be like her!"
Watch Kerrianne's audition here and tell us what you think below, as the best comment from across the website each week wins £50!