Selena Gomez put on-off boyfriend Justin Bieber's arrest behind her yesterday to attend the launch of her new Adidas range in New York.
The 'Come and Get It' singer made a glamorous appearance at the new F/2 2014 Adias Neo Label event in Manhattan on Wednesday (3 September).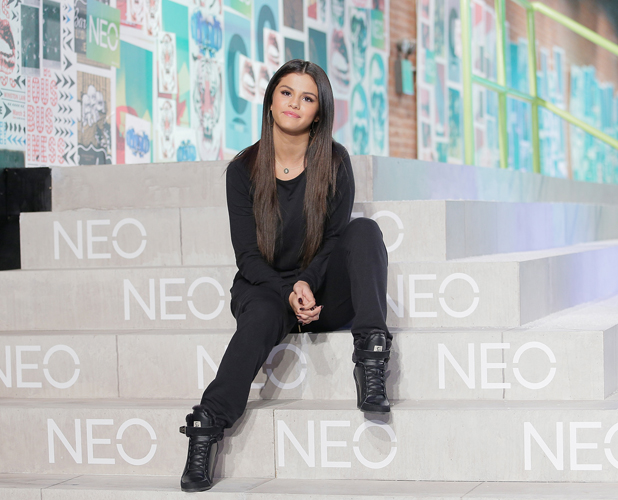 Selena kept it low key in simple black trousers, a black long-sleveed top and heeled black heavy duty boots. She kept her long, dark hair straight and glossy for a very simple but effective look.
The 21-year-old was all smiles at the fashion event despite the drama that happened when she was with Justin in Canada earlier this week.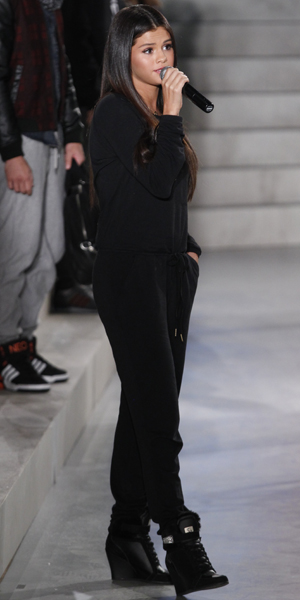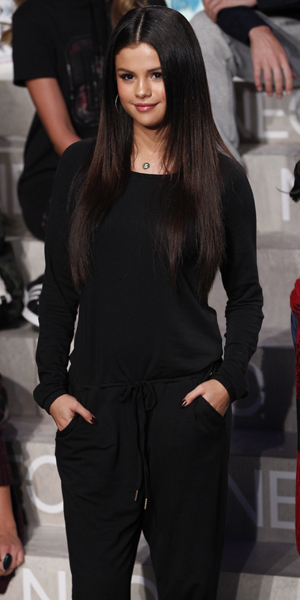 Selena had jetted to Justin's hometown of Stratford, Ontario with him last week but their brief getaway turned into headline news when
Justin, 20, was arrested
.
The singer has been accused of dangerous driving and assault after his ATV reportedly collided with a mini-van. He was arrested and released with a court date set for 29 September.
Lawyers for Justin have released statements.
One statement read: "Justin Bieber and
Selena Gomez
's peaceful retreat in Stratford this weekend was unfortunately disrupted by the unwelcome presence of paparazzi. This has regrettably resulted in charges of dangerous driving and assault.
"Mr. Bieber and Ms. Gomez have fully cooperated in the police investigation. We are hopeful that this matter will be quickly resolved."
Another said: "Justin, like many celebrities are continually harassed by police. Their privacy is shredded and these incidents can become dangerous. While the public is not particular sympathetic, they must realise how difficult these cameramen make their lives. So I am not surprised there is a conflict."
Justin was not with Selena at the Adidas event.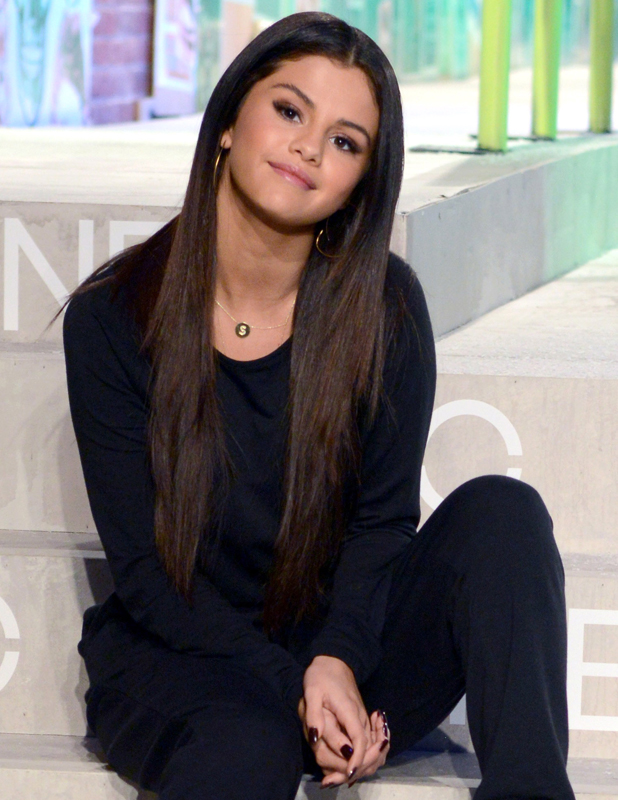 Selena was pictured shooting a commercial for Adidas NEO in New York
earlier this year. She was signed as a style icon and designer for the brand back in 2012.
At the time, she said: "It is a great partnership for me because NEO really cares about style and having fun with fashion and allowing you to be yourself. This is something that's always been important to me and is important to my fans, too: knowing they can express themselves through wearing whatever clothes they want and feel good about themselves."
"I am really enjoying being involved with the design process and NEO is letting me have fun with this. I get to wear the clothes first and have a voice and an opinion and I can't wait to see the results of our new collection. I'm excited that it also allows my fans to be involved and they can come with me on this journey."
Reveal is now on Google Plus! Join us here for the latest pictures, fashion and celebrity news!