Kim Kardashian West has laughed off claims she was angry at not being called by her new married name at last night's GQ Men of the Year Awards.
The
Keeping Up With The Kardashians star tied the knot with rapper Kanye West
in May and subsequently announced she'd be adding his surname to her own.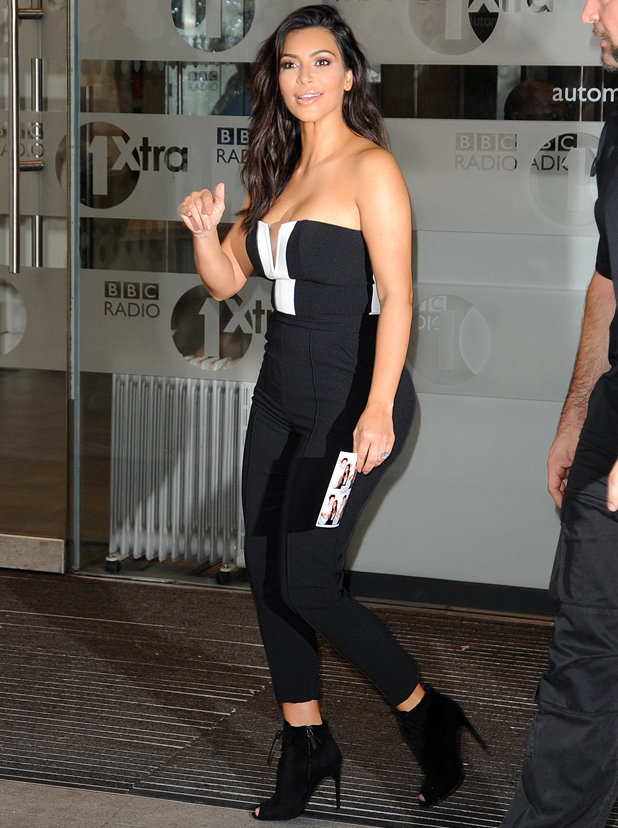 But at last night's GQ Awards, she was introduced as
Kim Kardashian when she took to the stage to accept her 'Woman of the Year' gong
. Kim then jokingly corrected the mistake, saying: "Actually, it's
Kim Kardashian
West!"
Cue reports this morning that Kimmy was none too pleased by the mix up...
But, turns out that's not true!
Speaking on BBC Radio 1 this morning, Kim said
: "I hate that people online say mean things. When I got up there I said, 'It's Kim Kardashian West' being playful and cute. Then on the internet it was, 'She's annoyed they called her Kim Kardashian!'
"No I'm not! Don't make up a ridiculous story. They can call me whatever they want for that honour! That did upset me because I wasn't annoyed."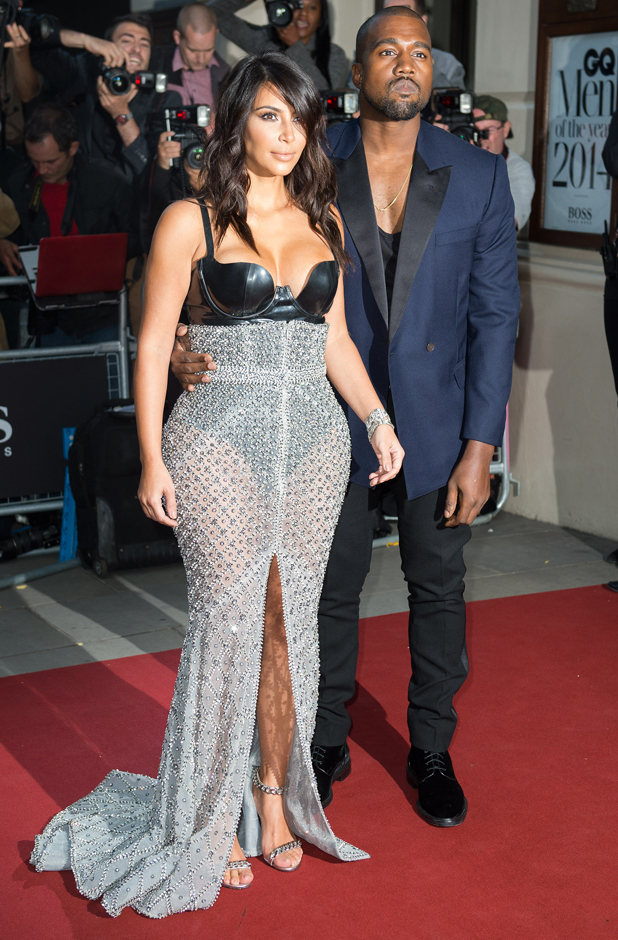 Kim, 33, went on to say she's no stranger to her words being twisted.
"They take everything you say these days and twist it and make it into something negative, it seems. It happens all the time and it sucks because you can't even have fun."
Kim attended the GQ Awards at the Royal Opera House in London alongside Kanye, who looked proud as punch to have the reality star on his arm.
And, as always, Kim dressed to be noticed, sashaying down the red carpet in a plunging Atsuko Kudo latex bodysuit and Ralph & Russo beaded skirt.
Kim, Rita Ora, Cara Delevingne and more! All the photos from the GQ Awards:
Copyright: Daniel Deme