Pop princess Britney Spears was joined by showbiz blogger Perez Hilton live on stage last night (1 September) as she turned him into her very own slave!
Last week
Britney confirmed she had split from boyfriend David Lucado
and after previously having her ex join her on stage for her rendition of 'Freak Me' during her Vegas show, last night Brit was in need of a new man.
Cue... Perez!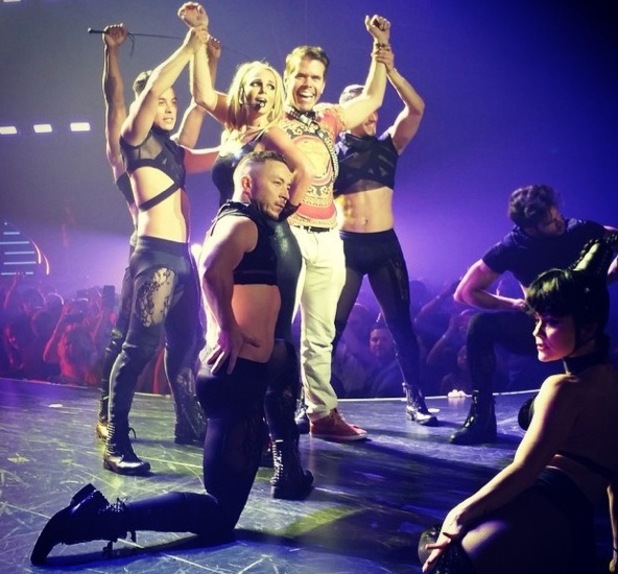 Since taking up residency in Sin City, for her track 'Freak Me', Britney has been known to single out guys to act as her slave on stage as her and her dancers bound them up with leather and chains.
Her ex David famously joined her on stage during her New Years Eve performance, but last night Britney was on the lookout for a new "hot guy".
Addressing her audience, she said: "We're gonna find a hot guy. Oh! There are so many hot guys!... Definitely him!", before grabbing Perez and leading him up on stage.
Chuffed he got to be the chosen one, Perez has since shared several pictures of himself and Britney in action. In one picture Perez is grinning broadly as he stands alongside Britney with his arms held up in the air.
Captioning his shot, he said: "Reliving this in my head over and over and over again!!!! Such a special and epic moment!!! @britneyspears #BritneySpears #PieceOfMe #BritneysSlave #PlanetHollywood @PHVegas #LasVegas #Vegas."
In another Perez still couldn't quite believe he got to strut his stuff with the 'Piece Of Me' singer, he told his followers: "Still pinching myself! I was Britney's slave - and I LOVED it!!!"
And he sure did as the blogging sensation couldn't stop grinning the entire way through!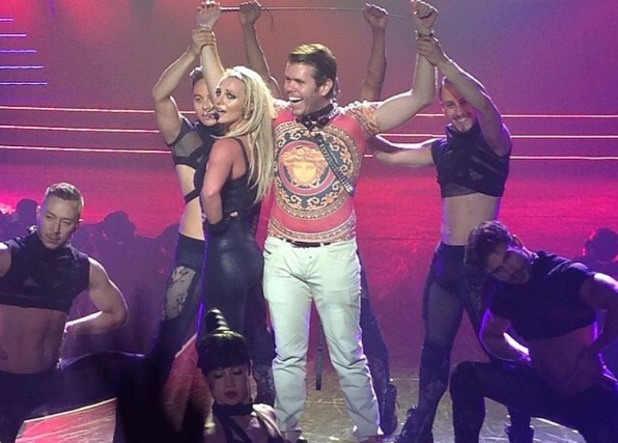 On Friday (29 August), Britney publicly announced she was a single lady again via Twitter after rumours surfaced that her ex David had cheated on her.
Addressing her split live on stage, Britney told the crowd: "Well, by now everyone knows my boyfriend cheated on me. But the best part of breaking up is going on first dates. OMG a first date!"
The pair started dating in Spring 2013 and had been together for over more than a year.
Reveal is now on Google Plus! Join us here for the latest pictures, fashion and celebrity news!
Watch Perez become Britney's slave live on stage here: