X Factor hopeful Chloe Jasmine was branded "every parent's nightmare" by Simon Cowell when she auditioned for the show in 2006.
Chloe appeared in Saturday night's series 11
X Factor
launch show and wowed Simon, Cheryl Fernandez-Versini, Louis Walsh and Mel B with her jazz vocals.
However, it appears when she auditioned in 2006 she didn't have the same posh accent she has today - and she didn't impress the judges back then either!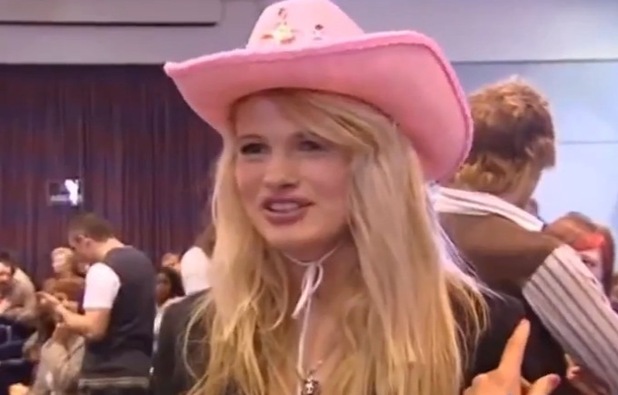 Dressed from head to toe in pink, including a gemstone cowboy hat, Chloe performed a medley and compared herself to Mariah Carey, Aretha Franklin, Whitney Houston and Alicia Keys.
When she had finished, Simon told her: "It's like you've been bred in a laboratory as some music creation. You represent millions of 16-year-old people in this country today who just want to be famous like that."
Sharon Osbourne, who was on the panel at the time, added: "You have no idea who you are yet. You're just heavily influenced by all the divas out there."
As she left the audition room after receiving three 'no' votes, Chloe dropped her cowboy hat on the floor. Simon then muttered: "I tell you what, she is every parent's worst nightmare."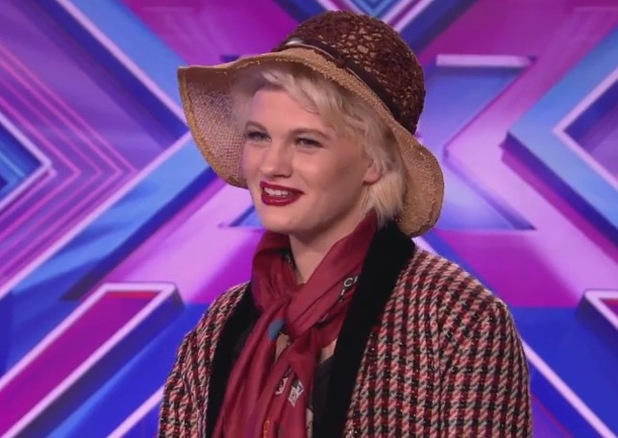 On Saturday, Chloe made her return to
The X Factor
and performed the 1948 hit 'Black Coffee'.
The singer has since chopped off her long blonde hair and was dressed in a quirky burgundy outfit with straw hat.
Chloe has also developed a very "posh accent", as described by Mel B, and said: "I had a scholarship to a boarding school. It was lovely." When asked where she was from, Chloe simply replied: "England."
This time around, Simon told her: "I really like you. You're unusual, you're kooky, but you've got a really cool authentic bluesy throwback voice." Chloe replied: "Thank you so much. Goodness."
Oh how things have changed...for everyone involved.
Watch Chloe's 2006 audition followed by this year's audition below: