Katie Hopkins showed off her three-and-half-stone weight gain this morning while explaining her decision to deliberately pile on the pounds in the first place.
The controversial
TV personality has been gorging herself and cutting out exercise for a new TLC reality show which will follow her as she gains weight - then loses it.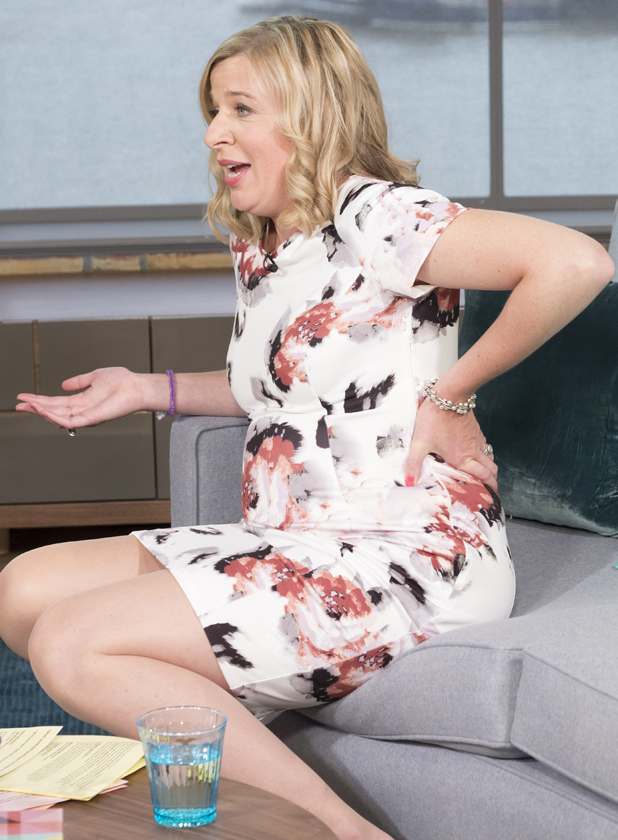 In three months she's gone from her usual weight of 8st 8 lbs to nearly 12st.
Appearing on ITV's
This Morning
, she said that while she appreciates in a number of cases people do have a medical reason for gaining weight, she thinks other people are simply eating too much and not exercising enough.
Katie said her experiment was to prove how easy it is to gain weight through a sedentary lifestyle and unhealthy diet, but how it was also possible to lose that weight by dropping the excuses, eating healthily and getting exercise.
"We have one in ten of our children hitting school already overweight or obese," she said. "One in three of children at fifteen plus are overweight or obese and we have fifty per cent of our population overweight. People always say to me, 'You're lucky you're skinny' and I want to go, 'I don't think these excuses are cutting it'.
"Then I read an article that said if you have curtains in your bedroom that aren't dark enough that could be why you're obese and I thought, 'That's not good enough.' We need someone to prove there are no excuses, although clearly in a small number of cases people have medical reasons."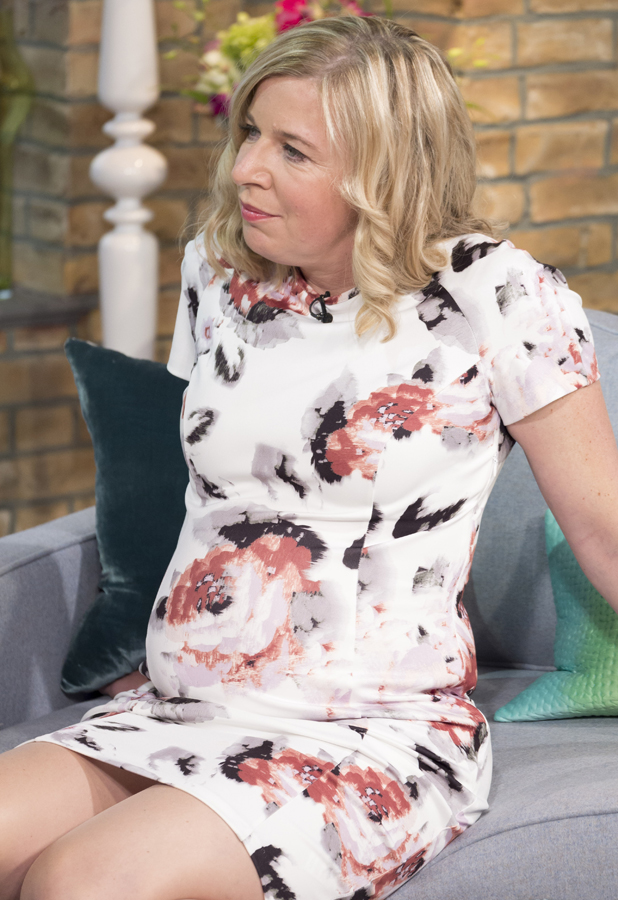 Katie said she'd gained the weight by not leaving her kitchen for three months and admitted it had been a far more emotional experience than she'd believed it would be.
She confessed it was the only thing in her that had made her cry so far.
"Nothing has made me cry in life - not having a baby, not getting married. I am the witch with a heart of stone. But this... You think it's a physical transformation. That's what I thought I was signing up for. But it's been much more of a mental exercise. I have always criticised people who are fat and I wanted to put my money where my mouth is. I wanted to use my body to say [this is what happens] when we eat too much and don't move enough."
Katie said the experiment had made her face her own issues when it comes to food. She said she suffers from epilepsy and as a result is always wanting to prove she's fit and strong and powerful.
"My reasons for being thin were similar - but at the different end of the scale - to people's reasons for being overweight. We have mental attachments to food for different reasons," she said.
"I realised why I needed to be super thin - my armour was my skinny self. I had that mental attachment too but at the different end. The real reason I wanted to do this is to recognise I'm not lucky to be skinny. If you eat too much and don't move enough you'll get fat. And it's hard being fat. Carrying this around is exhausting."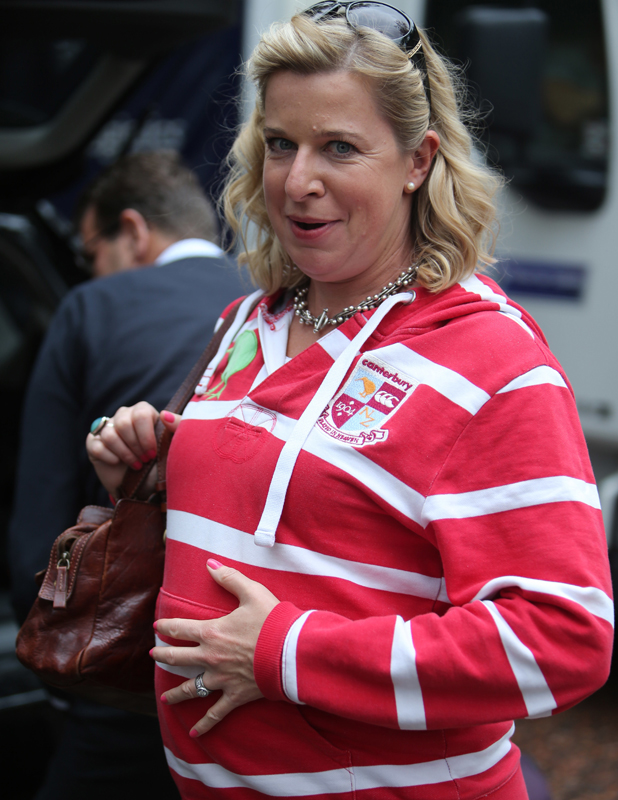 Katie was then read some comments from viewers who pointed out it was easier to lose weight with the money to buy fresh produce and hire trainers.
"You have excuses right there," she hit back. "I won't have a nutritionist or a trainer or join a posh gym.... To make a family cottage pie costs a fiver and it will feed my five twice.
"We all come up with excuses. If you look in the mirror and you're happy, fine by me. I don't want to change a nation. But I'm trying to say, have you got excuses? If you can become like this by eating too much and not moving enough then maybe you have excuses."
Katie said she's been surprised by the reaction to her experiment on Twitter, claiming plenty of people have been supportive and have even been encouraged to join her in weight loss programmes of their own.
She says she'll start losing the weight on 8 September.
Katie's weight gain - and loss - will be shown on
Katie Hopkins' Journey To Fat and Bac
, airing on TLC in January 2015.
Reveal is now on Google Plus! Join us here for the latest pictures, fashion and celebrity news!