He may have won Strictly Come Dancing back in 2010, but McFly star Harry Judd says he is partial to still busting out a few moves now and again.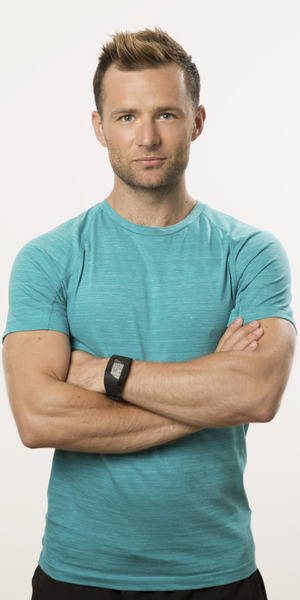 Especially at weddings!
Harry's bandmate
Danny Jones recently tied the knot
leaving Dougie Poynter as the only McFly boy left to wed, but does Harry think he'll be showing off his fancy footwork for Dougie any time soon?
A self-proclaimed fitness fanatic, it isn't just on the dance floor Harry likes to train as he's regularly spotted working up a sweat in the gym. But after being diagnosed with an ectopic heartbeat and heading back on the road for McBusted, has the drummer had to make any changes to his regime to stay in shape at all?
Reveal
caught up with Harry to find out why fitness is so important to him, what it's like being back on stage with McBusted and if he thinks McFly are soon all to be married men.
Oh, and of course, what he makes of this year's
Strictly
line-up...
Hi Harry, how are you?
"I'm good, I'm very good thank you. How are you?"
Good thanks. You've just been away, did you have a nice holiday?
"I had a lovely time thanks, but my tan is disappearing already. It's ridiculous. I was so brown, I swear!"
We bet. So when you're not jet-setting, you're working out and we hear you're the new ambassador of Epson's new Pulsense heart rate activity trackers – what made you want to get involved with that?
"It's funny because last year I ran the marathon and trained really hard and wanted to do it properly, I was advised to get a heart rate monitor but I just didn't get one because they can be really inconvenient, you know the ones you have to strap around your torso and your chest? I just didn't fancy wearing it, it seemed like an effort, and I ended up getting a problem from over training - an ectopic heartbeat. Then I found out this new product and thought they were great as I could have really done without overtraining and actually tracking my heart rate."
When you found out you had an ectopic heartbeat did you have to change your fitness regime at all?
"I basically had to chill out a bit on the marathon training. I was just pushing it a bit to hard and training a bit too much. Apart from that not really because after the marathon it wasn't as much so it got a bit better."
You haven't always been a bit of a fitness fanatic, what made you start to take your fitness more seriously?
"I've always loved sport growing up and being in a band it's not so easy to do sport anymore. I just really missed exercising, so I found it was a way to fulfill that frustration."
Is it something that's grown important to you, then?
"Yeah I like to stay healthy and stuff. The healthy eating and that, it's a good vibe. You never want it to come across as a pretentious thing, but I just enjoy it."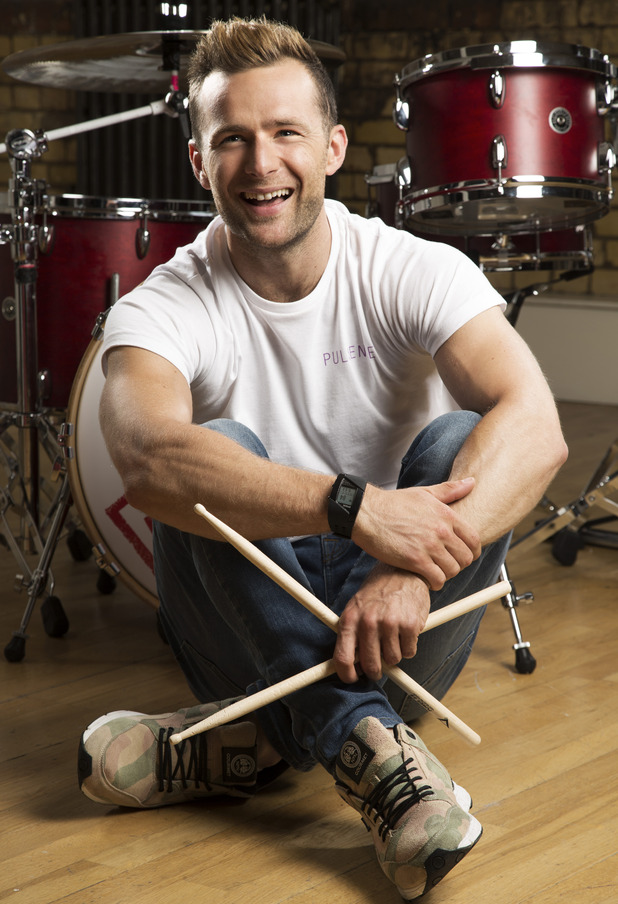 Now you're with McBusted and back on the road, is it hard to maintain your training?
"No not really, most hotels have gyms. Me and Matt would go off and find cross fit gyms and just do it in the mornings, really. It's quite a good time because on tour you have the mornings to yourself."
Do most of the McBusted boys train with you?
"Mainly just Matt. I found myself training Dougie and James… It's funny they want to train but they don't really know what to do, so they come to me. Dougie hates it so he's just like tell me what to do and I'll do it."
That's fair enough. Since McBusted came back into the limelight, it's been pretty non-stop. Does the novelty of being on stage ever wear off?
"I don't think the novelty will ever wear off, it's great. Things are all good."
How was headlining Hyde Park for the British Summer Time?
"It was epic. Generally a highlight I'd say, it was absolutely amazing. We loved it."
Do you and the boys have any pre-gig rituals?
"We do this this called the 'Clap'. James starts and puts his arms out and we all stand in a circle and he claps his hands over his head, then we all have to do it at the same time. When we get that one perfect clap… it means we're ready to go on stage. Sometimes it takes quite long and our manager gets stressed and he goes 'you were supposed to be on stage five minutes ago', but we don't go on until we get the perfect clap."
Now everyone is older and settled down, most of you are all married and Tom and Matt have children, is there a different atmosphere on tour this time?
"Yeah it's quite different. It's more enjoyable though because everyone is better behaved. You're not constantly hungover and tired."
True. Danny's the latest one to tie the knot, did you enjoy his wedding?
"It was amazing, absolutely amazing. We had the best time! McBusted played some songs. Sometimes you do these little gigs and they're just the most fun gigs. Danny's wedding - that was one of the most fun gigs we've ever done. There was an amazing atmosphere."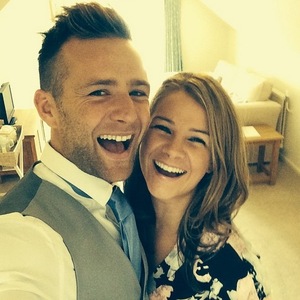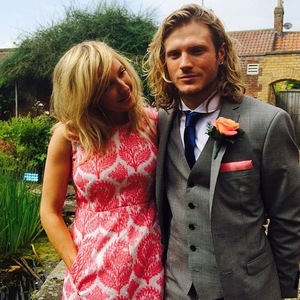 With everyone else married, it's just Dougie now who is left to get wed. Do you think he'll be trying to settle down soon?
"Yeah, I guess he's in a relationship. I don't really know, we don't really talk about that stuff, but all I do know is that he is happy. I love Ellie, she's great. She's very sweet, fairly normal and just happens to have the most extraordinary voice on the planet. She has an extraordinary talent, but she's very laid back about it."
They seem very good together, don't they?
"Very good!"
And Tom has little Buzz, does he ever bring him along to the McBusted shows?
"Sometimes he does, but he's only five months old. We were on tour when they had the baby, he came to the O2 at two months old and didn't really know what was going on, but we all stood there cooing."
Seeing Buzz, does that make you feel broody at all? Are children on the cards for you too?
"Yeah! Certainly, I've always wanted to have kids. One day, that's the plan."
You could form a mini McBusted! What's next in line for you and the boys, then? Will you be bringing out any new material at all?
"Yes, we've been writing some songs so there's some pretty exciting stuff in the pipeline. It's very much a case of watch this space. It's a lot of fun."
We'll look forward to hearing it! Strictly Come Dancing is nearly back on our screens and you obviously won your series…
"Yes I did!"
Yes you did. As a former contestant, are you looking forward to watching it?
"I am looking forward to watching it, it's a great show and I'm always fascinated to watch it now that I've done it. I don't envy the people doing it though, it's such a stressful and nerve-racking time. But it is a hell of a lot of fun... although very difficult."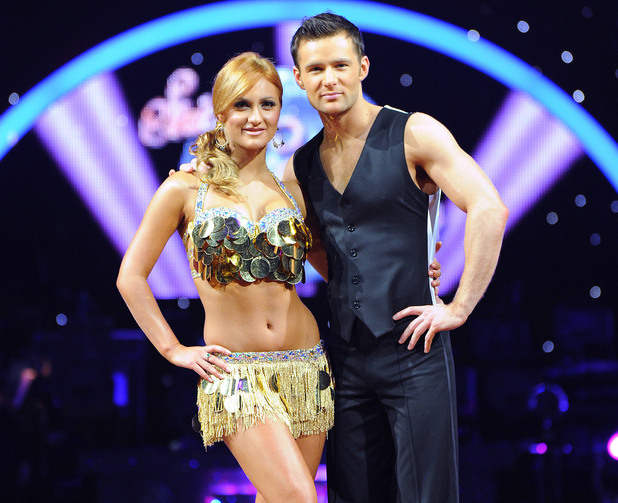 Frankie Sandford, Andy Murray's mum Judy, Mark Wright… They've all been confirmed, what do you make of this year's line-up?
"Frankie's doing it? I didn't know that. Andy Murray's mum – that's brilliant. She's a massive fan of Strictly, I think she enjoyed my moves and she tweeted me when I was doing it, so I'll certainly show her some support. I'm a big fan of Andy Murray so yeah very much looking forward to it!"
Any celebrities you'd personally like to see do it?
"Oooo… I would like to see my bandmates doing it."
Would you ever do an Alesha Dixon and take up a judging spot on the panel?
"I don't know… I'd give it a go. I think I'd make an epic judge! I'd enjoy it, I'd certainly need to brush up on my knowledge first, but the judges are so good… They've got it covered."
Do you still dance now?
"Only at home. I'll bust some moves out every now again… oh, and at weddings!"
Good moves for a wedding…
"Well it is, but it's hard because I danced with a professional partner who taught me routines it's not like I was free styling. So when you're at a wedding, people are like dance b*tch and I'm like, what ballroom? I love to dance, but I'd need a professional partner and 8 hours of training at least!"
McBusted's Harry Judd is a brand ambassador for Epson's new Pulsense heart rate activity trackers which retail from £129.99. For more information click here.
Reveal is now on Google Plus! Join us here for the latest pictures, fashion and celebrity news!