After going head to head with Spencer Matthews to steal the heart of newcomer Billie Carroll, Stevie Johnson came out on top as the American finally made her choice between the two in last night's episode of Made In Chelsea: New York (30 August).
But with Stephanie Pratt set to make a surprise appearance in New York, how long will things last between Stevie and his new girl?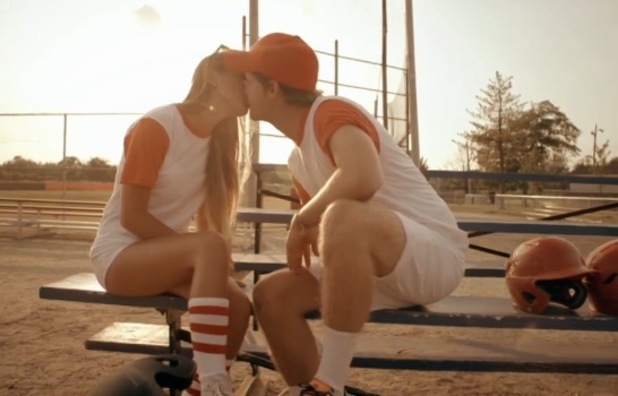 After Stevie and Billie shared a kiss on their first date, determined to win Billie's heart, Spencer pulled out all the stops to woo Billie as he took her for a second date in last night's ep.
Taking Billie to a swanky champagne bar, Spencer charmed the
Made In Chelsea
newbie with plenty of bubbles and caviar, even talking to his date in French.
Oo-er.
Despite Stevie not initially being worried about Spencer's second date, after hearing that Spencer had managed to kiss Billie from co-star Jamie Laing, Stevie told Billie she had to make a choice.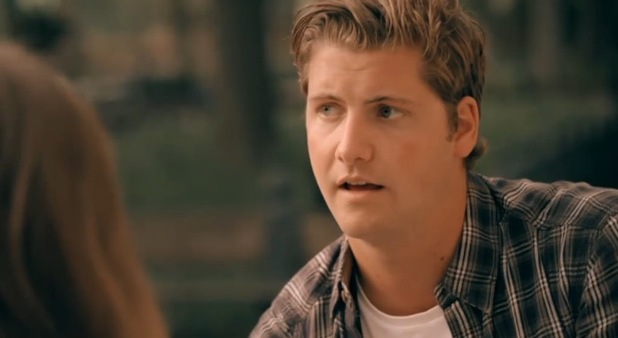 He said: "If you like Spencer as well, I'm not the sort of person who is going to keep on doing what we're doing... I wouldn't want to keep seeing you if you're also hanging out with Spencer.
"You need to think about what you want, really. You know as well I am a better match for you than Spencer is. I only need to see you and Spencer to know it's not the same."
Like Stevie, Lucy also told her new pal she couldn't carry on dating both friends and that kissing them both was "crossing the line".
After she and Lucy had spoken, Billie then told Stevie that she was only interested in dating him after she quizzed him about his ex-girlfriend (Stephanie, by any chance?) first.
Billie said "I have been doing a lot of thinking and Lucy did bring this up in our conversation as well, it's just something I want to clear up. Your ex-girlfriend, she said that was a very serious relationship for you, that there was a lot of feelings there and I just want to make sure those feelings aren't there anymore?"
Stevie replied: "I'll be honest with you... I will always think fondly of her. But I can't keep progressing in my life if I keep looking back. As far as I'm concerned I'm focused on this right now."
Reassured it's her Stevie is interested in, Billie then told him she wanted to continue seeing him, and him alone, before sealing her decision with a kiss.
But although they may seem head over heels, Stevie is in for a shock as his former flame Stephanie is headed for the Big Apple. Teasing viewers with a sneak peek at next week's episode, Stephanie is seen arriving telling Lucy she is here to surprise Stevie.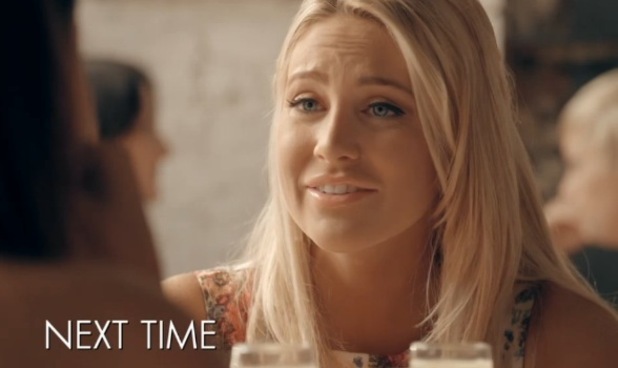 When Lucy tells Stephanie that Stevie is now with Billie, the
Hills
star looks visibly upset, but it doesn't stop her from still meeting up with her beau.
Tweeting at the beginning of last night's ep, Stevie said: "You think this ep has been good just wait for the surprise in the next time... #MICNYC" and after the show had finished he hinted things for him and Billie won't be all plain sailing.
He tweeted: "So next week...my kryptonite is back #MICNYC."
Will Stevie end up rekindling his romance with Stephanie? Has Billie made the right choice? Will Spencer try and steal Billie away while he can?
Oh, we can't wait to find out!
Catch the next episode of Made In Chelsea: New York this Sunday (7 September) at 9pm on E4.
Reveal is now on Google Plus! Join us here for the latest pictures, fashion and celebrity news!