Ed Sheeran wore a red dress on US TV last night to play Little Orphan Annie.
Taking part in a sketch on
Jimmy Kimmel Live
, the British singer-songwriter delighted the audience by appearing on stage clad in a frock, white ankle socks and black patent shoes.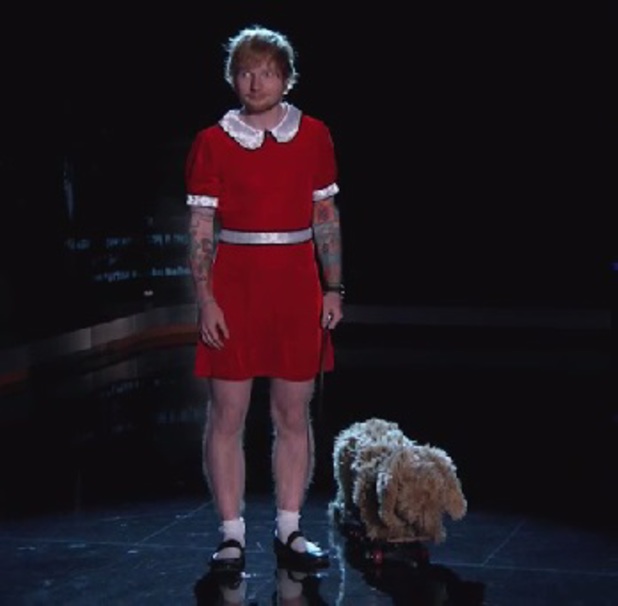 Why, you ask? Well, it's because the NBC network in America recently announced a live production of
Peter Pan
starring female actress Allison Williams in the title role.
So, yesterday, TV host Jimmy Kimmel decided his network, ABC, could so something similar and suggested a live action retelling of
Annie
, starring none other than
Ed Sheeran
as the orphan!
Cue Ed's appearance on stage all dressed up in his best frock.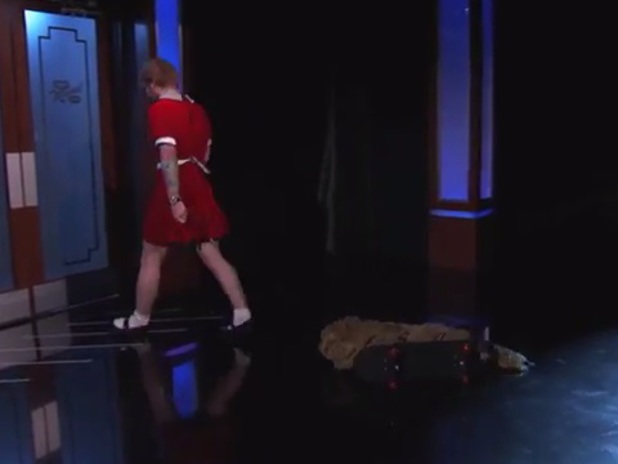 After giving a smile to the audience, Ed started to sing, "The sun will come out tomorrow..." but stopped abruptly after the first note. "Sorry Jimmy, I can't f**king do this," he said, before walking off stage dragging his fake dog Sandy with him.
Aww.
Could Ed Sheeran get anymore likeable?!
Watch Ed as Annie below!