Ariana Grande seemed a bit embarrassed when quizzed on her love life on live TV today.
The 'Bang Bang' singer was appearing on the
Today
show when Matt Lauer casually asked if anyone special had caught her eye...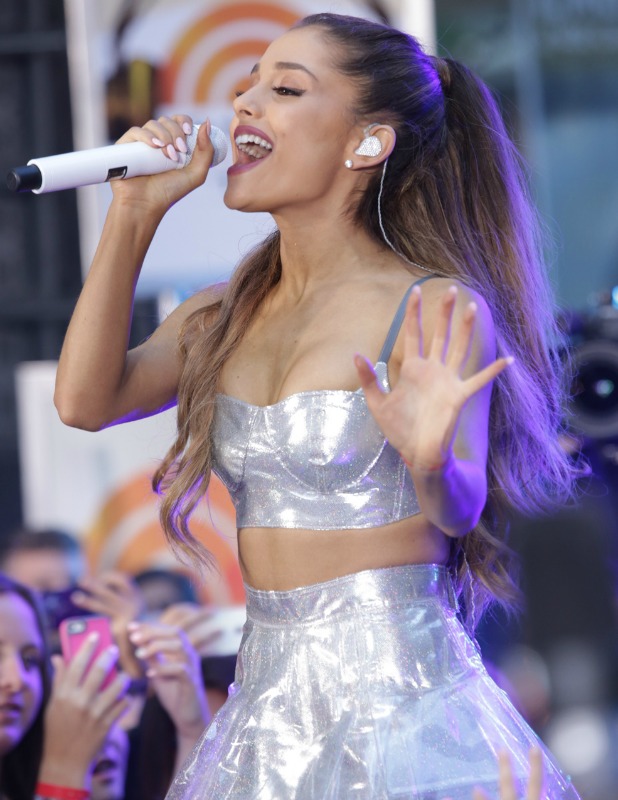 A flustered Ariana, 21, replied, "Oh my goodness!" before deflecting the question back on Matt, asking if anyone had caught HIS eye. "Yes!" he replied. "I've been married for 15 years!"
When pushed to answer, Ariana clearly wasn't going to give anything away, replying: "Oh my goodness. Y'all are putting me on the spot! I'm happy..."
Rumours have been swirling that
Ariana is dating Big Sean
, who split from
Glee
star Naya Rivera earlier this year, but so far, she's keeping tight-lipped.
"I mean, I guess, curiosity man, it'll kill you," Ariana told Ryan Seacrest in a recent interview.
"I don't know what to say, Ryan. Why are you doing this me? I'll tell you. I'll tell you when we're not on the air. I trust you. I've known you a long time. I don't know about these millions of people listening in right now."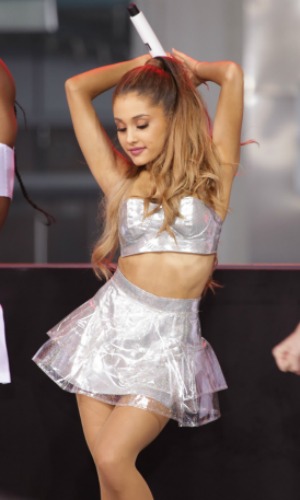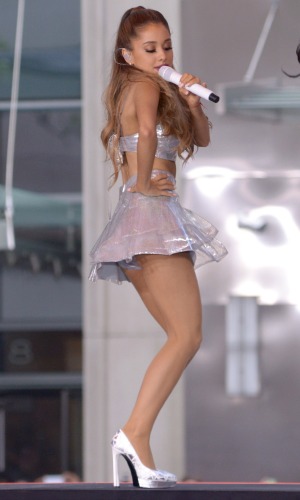 Meanwhile, on
Today
, the star credited her family and friends for keeping her grounded.
"I spend a lot of time with my family and I'm very grateful for my fans. It's a blessing and I have to constantly remind myself how lucky I am to do what I love. This is amazing dream come true. It's very overwhelming but it's a lot of fun and I feel very blessed."
Ariana was on the show to perform on the plaza. Thousands of fans gathered to watch her belt out 'Bang Bang', 'Problem', 'Break Free' and 'Break Your Heart Right Back'.
Visit NBCNews.com for breaking news, world news, and news about the economy