Mark Wright has started training for Strictly Come Dancing and has admitted it's harder than anyone might think.
The former
TOWIE
star-turned-presenter is
among the stars who will take part in the next series of the BBC One show
, which launches on Sunday, 7 September.
Taking to Twitter this week, he said: "Anyone that says dancing is not physically hard, Iv got something to say !! TRY IT #creamcrackered."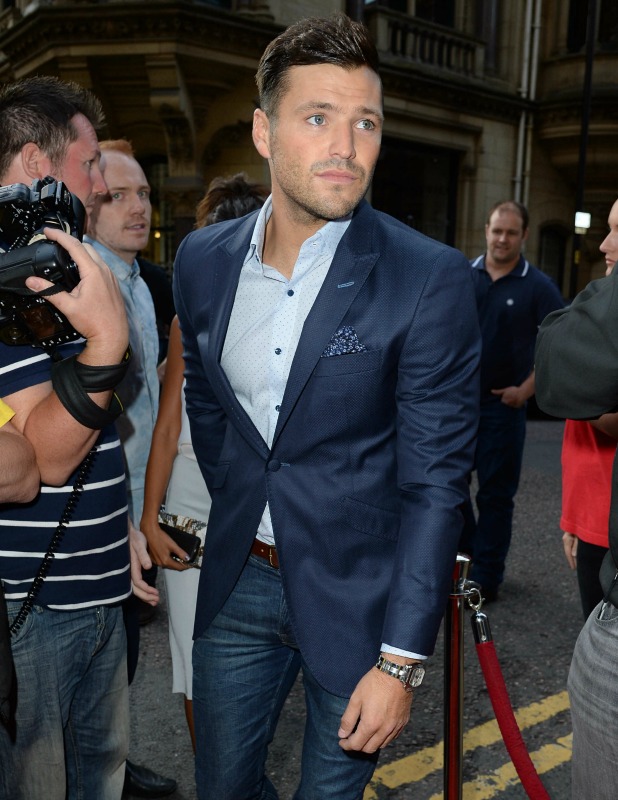 Mark confirmed his involvement in
Strictly
last week, admitting his mates call him "Markey no moves" thanks to his less than natural ability on the dancefloor.
Speaking on his Heart FM radio show, the star said: "You know I can't dance and all that, and I've got absolutely no rhythm and they call me 'Marky no moves', well… the dancing shoes are coming out, and once and for all I'm going to learn to dance!
"Laugh all you want, like my friends and family have done, I don't care, I'm gonna do it. I love a challenge. I love to conquer a challenge that I'm not that good at, and this is exactly that. I'm gonna put everything into it. I know the only move in my locker is a caterpillar, and I know that I'm gonna look funny in sequins, but… I do like to try hard and I do like to crack new challenges."
Later in the show, Mark spoke with Jason Donovan on the phone and Jason had some words of wisdom...
"You don't have to be the greatest dancer in the world, but if you put time into it each week, those judges know how many hours you've worked and that'll play to your strength... and make sure you take your top off week three or four when your scores aren't too good!"
We're sure plenty of viewers will hope Mark takes that advice!