Nicola McLean was all smiles today as she surrounded herself with hot men before doing the ALS Ice Bucket Challenge. Good for you, girl!
Earlier this month,
Nicola confirmed to Reveal that she had ended her marriage with footballer husband Tom Williams
amid claims he had been cheating on her.
Putting on a brave face,
Nicola and her two sons - Rocky and Striker - headed off on holiday to Cyprus
on Tuesday and it seems the sunshine is doing her the world of good.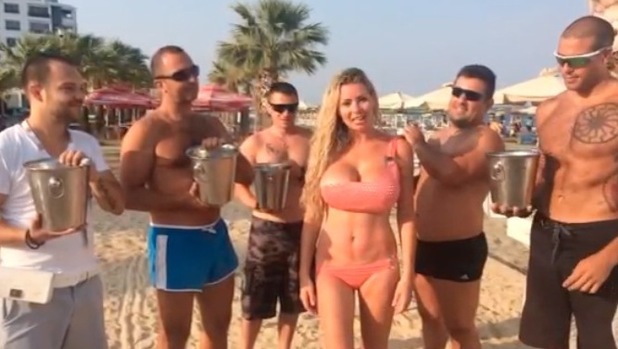 Despite her heartbreak, Nicola looks refreshed and happy while taking part in the charity craze on the beach - and she managed to rope in a few handsome men for good measure.
Not only that, Nicola has nominated three of her own friends to do the challenge along with a final fourth nomination - according to reports, Tom's alleged mistress!
Wearing an asymmetrical peach bikini, the former glamour model is laughing in her video and reveals to fans that her niece and
TOWIE
star Mario Falcone had nominated her.
"I'm doing the ALS Ice Bucket Challenge, I was nominated by my niece and the very hot Mario!" she tells the camera.
Moments later, Nicola's six sexy helpers then drench her with buckets full of freezing water and ice cubes. Unsurprisingly, Nicola screams at the top of her lungs before running across the beach into the distance!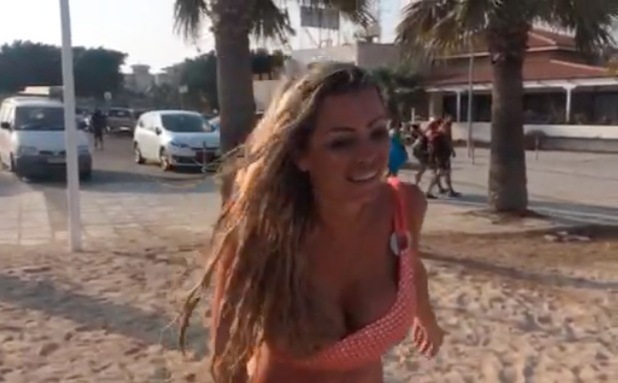 The best part of the clip though is when she returns to face the camera. Nicola admits: "Boob out!"
It's been a tough time for the mum-of-two lately so we're really pleased to see her looking so happy.
Nicola first suspected something was up with her marriage five months ago, when Tom - who works as a concierge in Las Vegas - suddenly became cold towards her.
She now believes Tom has been having an affair with an American woman, who is working as a waitress in Sin City.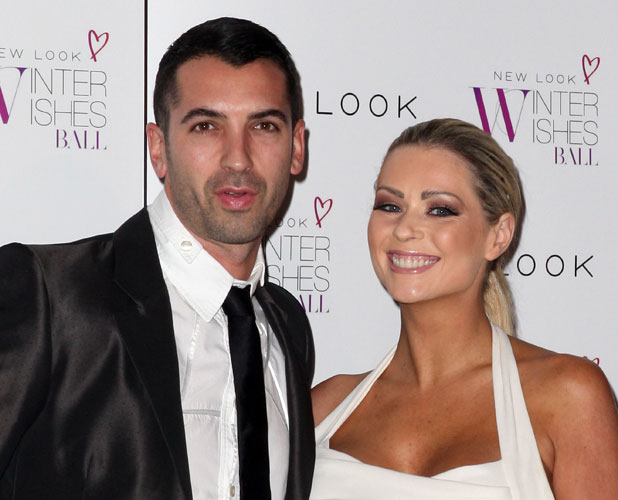 Nicola told us: "I've known my marriage has been over for months, but I've been fighting it. I'm the lowest I've ever felt."
She added: "Everyone sees me as a strong, hard-faced bitch, when actually I'm just an insecure girl who wants her marriage to work."
Before flying to Cyprus, Nicola enjoyed a fun night out with Mario in London. Days earlier, the Essex Lothario
promised to take her on a date to put a smile back on her face
.
Meanwhile, when contacted about the cheating allegations, Tom told
Reveal
: "I'm not interested. Go f*** yourself."
Watch Nicola's Ice Bucket Challenge here: