Kristen Stewart was pictured leaving Japan in a slogan T-shirt today after revealing in a new interview that nobody knows what goes on in her personal life.
The
Twilight
actress cut a cool figure at Narita International Airport on Friday (29 August), clad in a shirt emblazoned with the words: 'It's awful, I hate it.'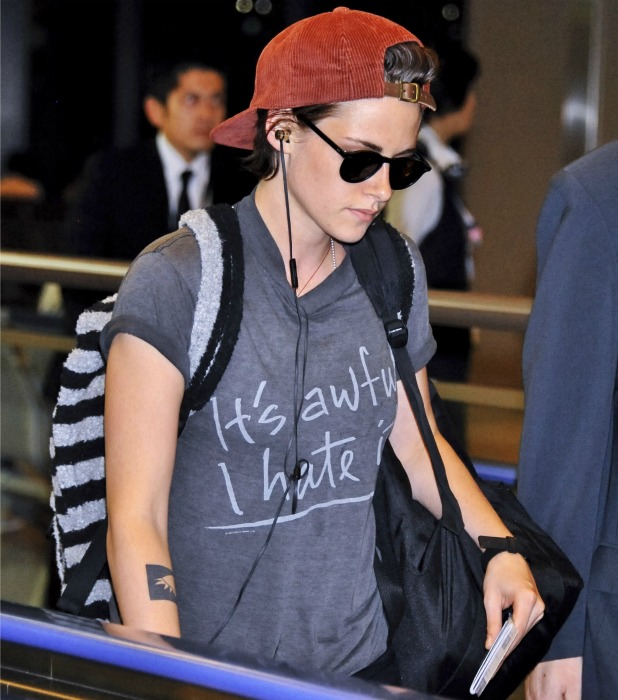 Perhaps it was directed at gossip about her private life?!
Kristen recently told the new issue of Vogue France: "I try not to let it mess with me, because my true personal life, as much as people think they know about it, they don't know d**k s**t. Who could? By the way, nobody knows. Nobody knows what the f**k is going on.
"You're going to die. You're going to lay next to the people that you know the most in life, the people that you're going to grow old with. But you're going to lay next to them in the middle of the night deeply curious about them and who they are, because nobody f**king knows anything."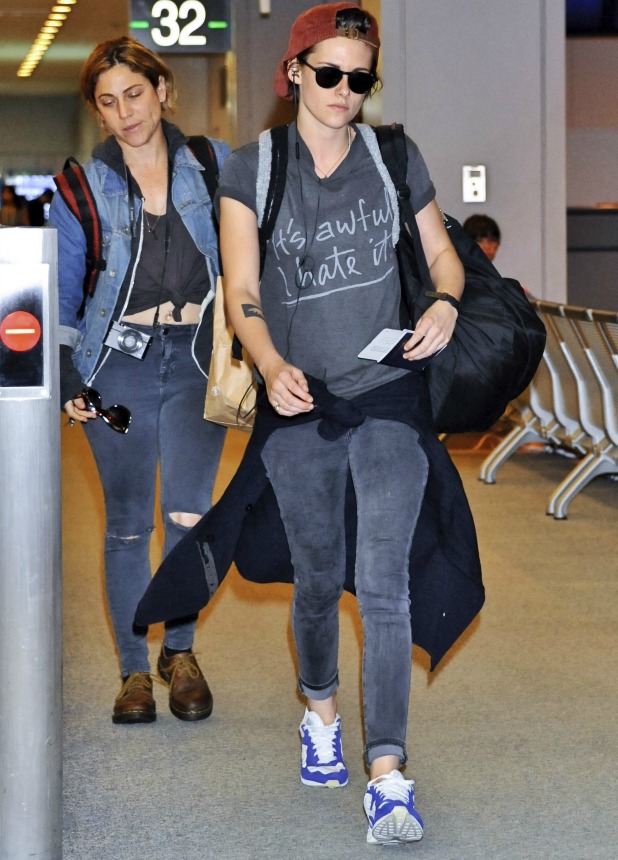 Kristen also told the publication that unlike other famous people, she's never tried to shape the public's perception of her by presenting a certain persona to the world.
"In terms of what people consume about you and then subsequently how they shape their opinion of you, none of it is wrong. It's all a varied assortment of whatever flavours they've picked up at the newsstand or in the theatre or on the internet. But that literally is something that is not designed by me and so it's not something that bothers me."
Kristen has been in Japan alongside actor Nicholas Hoult filming scenes for new movie
Equals
, a sci-fi film set in a future world where human emotions have been eliminated.
They're due to move on to filming in Singapore now.