Katie Price has insisted husband Kieran Hayler regrets cheating on her and has promised fans will be "gobsmacked" when they know what really happened behind closed doors.
The mum-of-five was devastated in May when she discovered
Kieran had been having an affair with her best friend
, a woman who attended their wedding in the Bahamas the previous year.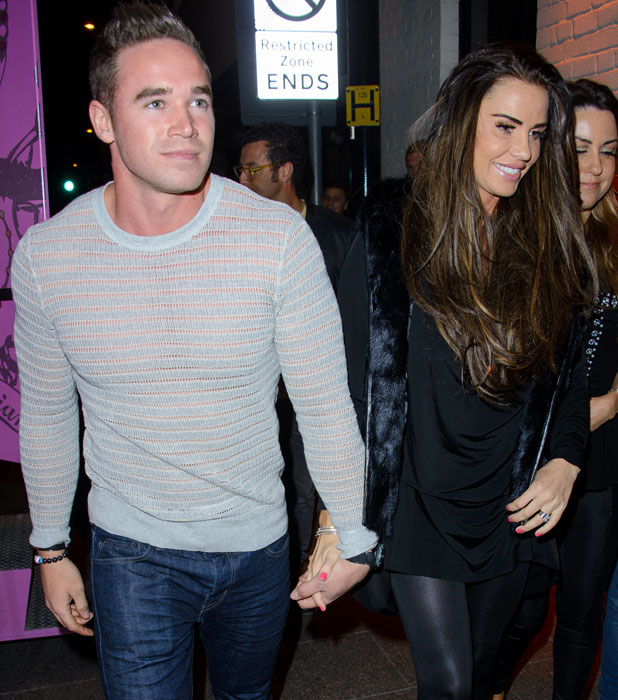 Katie initially branded Kieran "disgusting" and vowed to divorce him, but later mellowed and took him back after he pleaded for her forgiveness.
Taking to Twitter earlier today, an angry Katie said she'd keep speaking about the other woman publicly because, she claims, the woman has yet to apologise for having an affair with Kieran.
"Kieran has done something about it and goes to therapy and has changed and is sorry," she wrote.
"Trust me, Kieran hasn't had it easy either," continued Katie. "He regrets everything. When my new book comes out and you know the whole situation you will be gob smacked."
Katie added that the whole scenario had made her a stronger person.
"I'm a strong, independent woman and have reasons how and why I've dealt with this such extreme situation! It's made me stronger than ever... THE PRICEY IS BACK!! NEVER UNDERESTIMATE THE PRICEY WOOOO."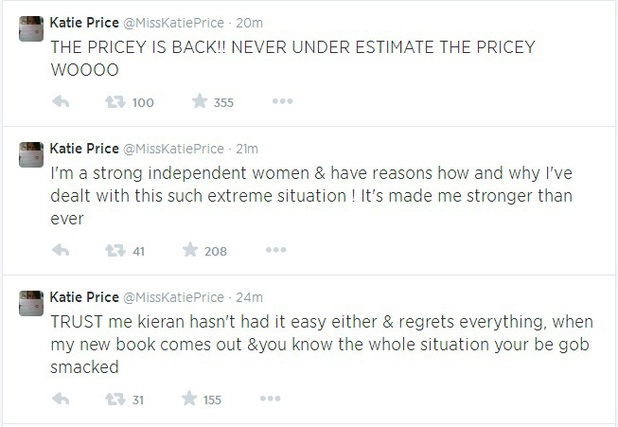 It's been a difficult year for Katie.
She discovered Kieran had been cheating on her while pregnant with their second child, who was born on 4 August. Katie has accused Kieran of striking up the affair while she was in hospital giving birth to their first child the previous year.
Although she's now taken Kieran back, she has vowed to leave him if he cheats again.
Kieran, meanwhile, has publicly said he wants to win Katie back
and that he's been undergoing therapy to treat compulsive addiction.
Katie's tweets today came after she posted an anniversary card given to her by the woman who'd had an affair with Kieran. The card was reportedly penned while the woman was still sleeping with him and sent well-wishes to Katie and Kieran on their marriage.