Brad Pitt gave us a glimpse of his wedding ring as he made his first public appearance since marrying Angelina Jolie.
The actor appeared at a photocall in Dorset on Thursday morning (28 August) to support his new movie
Fury
, less than a week after
tying the knot with long-time partner Angelina
.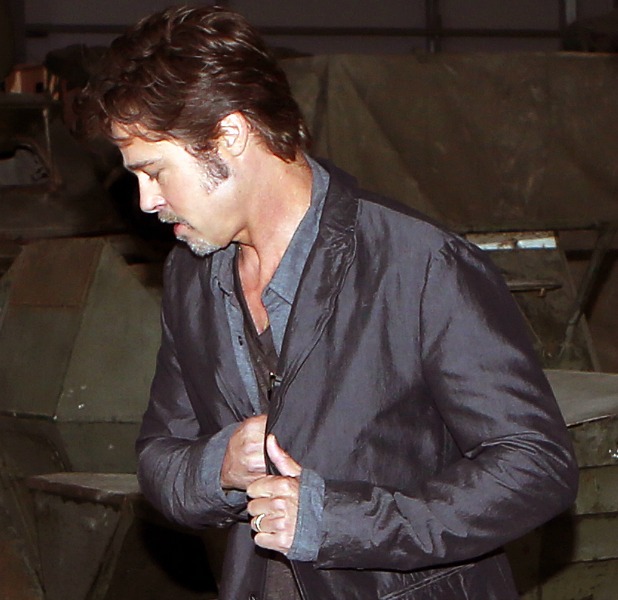 A rep for the couple has confirmed they married in France on Saturday, 23 August, but has so far declined to give any further details about the guests or ceremony.
Brad, 50, was in the UK earlier today to promote his new film
Fury
at the Bovington Tank Museum in Dorset.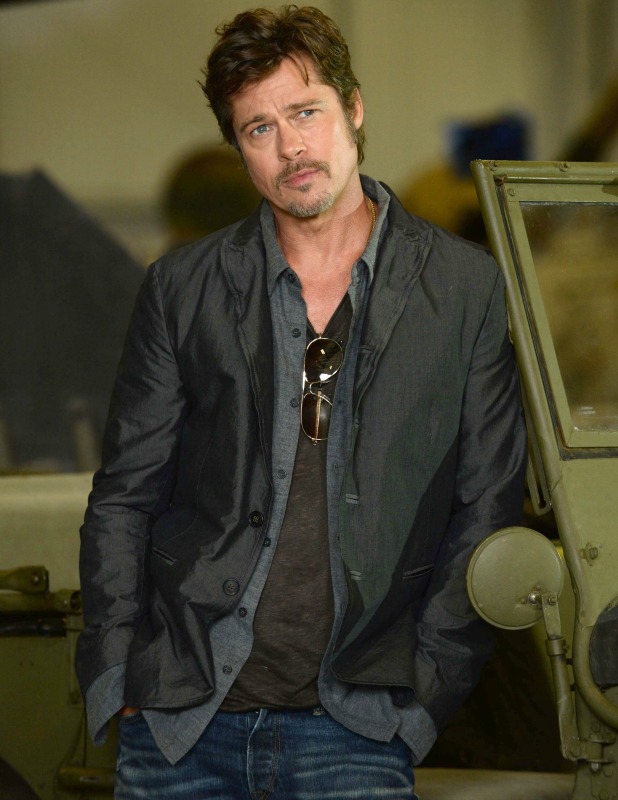 He mostly kept his hands in his pockets during the photocall. Perhaps trying to keep attention on the movie and not the wedding?
The movie, which was filmed in Hertfordshire and Oxfordshire last year, takes place during the last month of World War II and follows a hardened US Army sergeant (played by Pitt) who commands a team of five men in a tanker on a mission to strike Nazi Germany.
Fury
will be released on 24 October 2014 in the UK.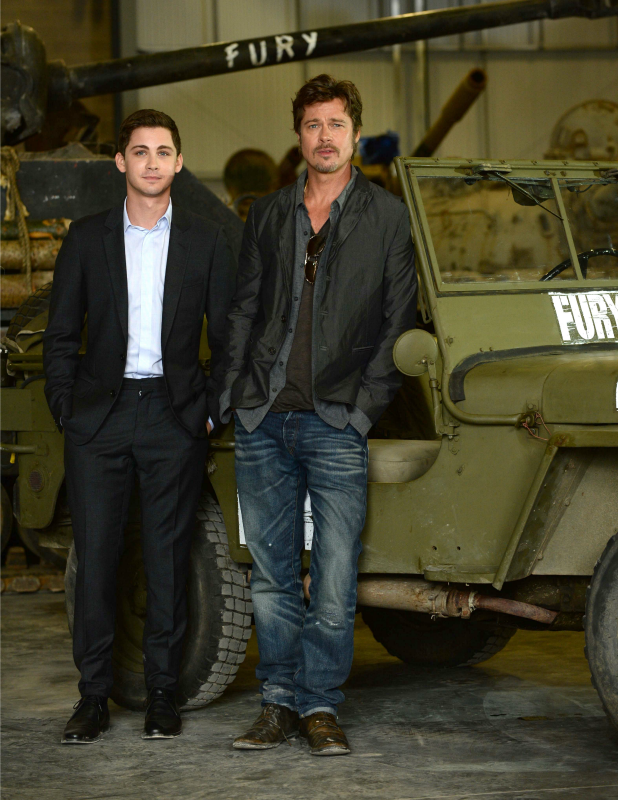 Angelina, 39, was not present at the photocall (as you'd expect!)
The couple were pictured arriving in Nice, France with their six children last week, presumably to visit their beautiful château in Provence. And, now we know, to marry in secret!
They became engaged in 2012 following an eight-year relationship.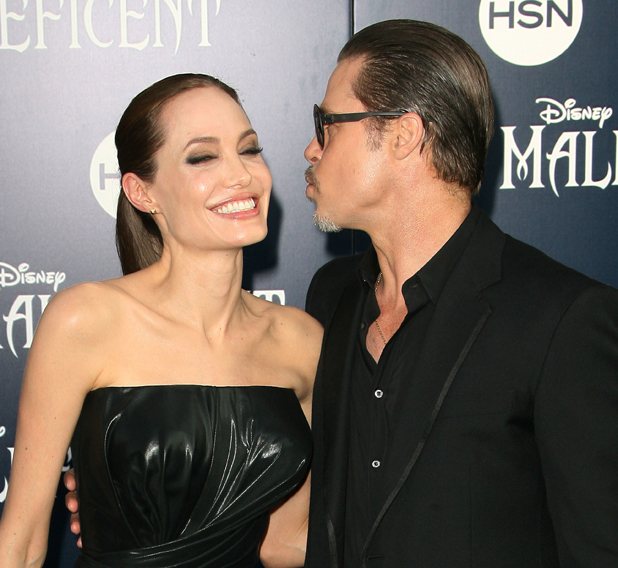 Earlier this year, Angelina insisted that she and Brad hadn't been deliberately keeping their wedding a secret, it was more that they hadn't figured out where or when to do it.
"I think the important thing is that whatever we do it's that the kids do have a great time, and we all take seriously the love, and the connection between all of us. But also just get silly and do something memorable."
Congrats!