Cheryl Fernandez-Versini stole the show in a glamorous black dress at this evening's official X Factor press launch event, while Simon Cowell smooched up a storm with girlfriend Lauren Silverman on the red carpet!
The judges and presenters of the ITV1 show descended on the Ham Yard in central London on Wednesday evening (27 August) for a glamorous launch party.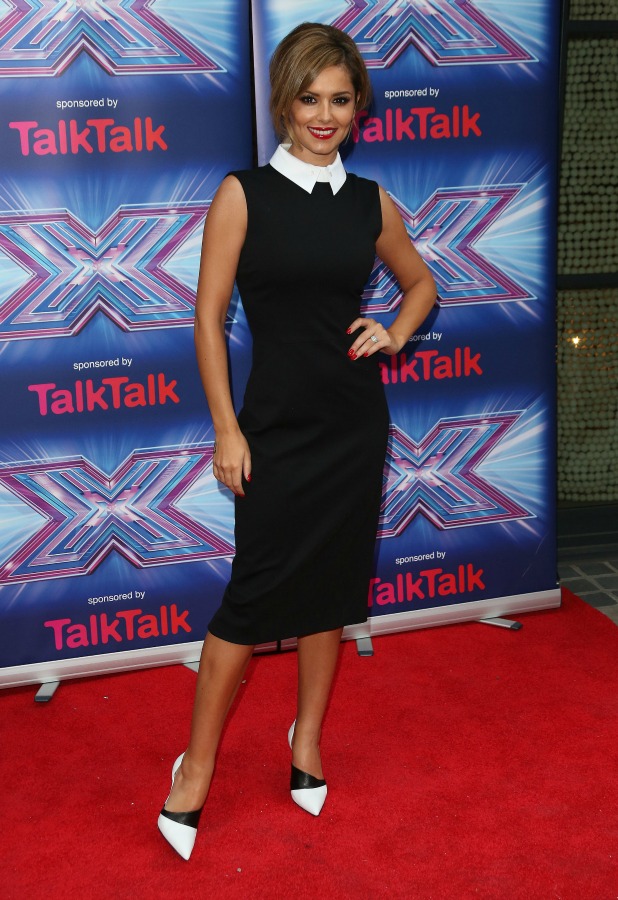 Long-time judge Louis Walsh and long-time host Dermot O'Leary were first to arrive, followed by Simon who brought along Lauren, the mother of his baby son Eric. And they certainly weren't shy about flaunting their romance for the cameras!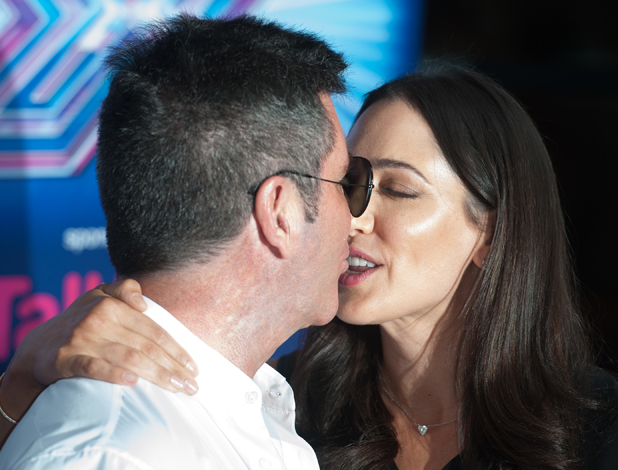 X Factor
kicks off its 11th series this weekend and tonight was a chance for the press to get an inside look at what to expect – and, of course, grill those judges!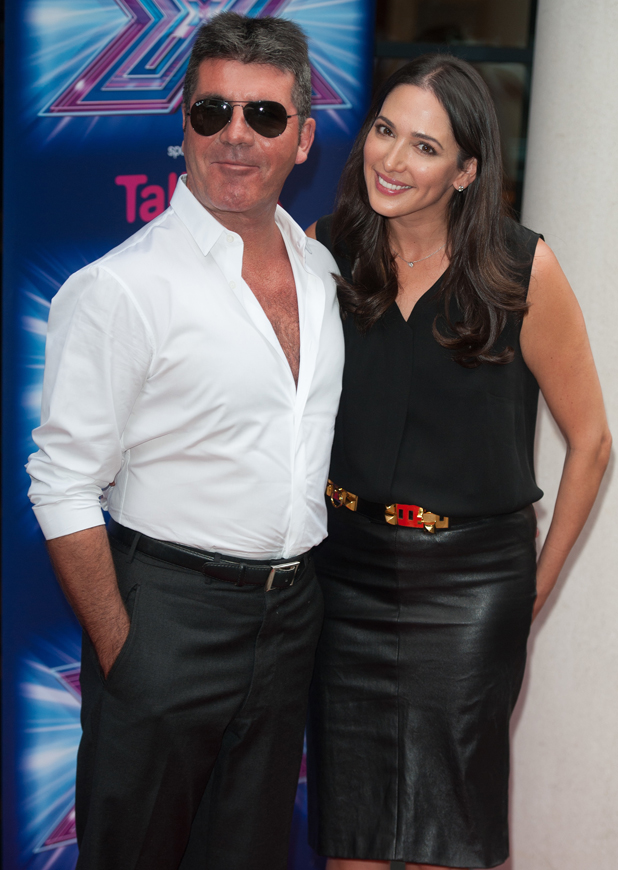 This year marks the return of Simon and Cheryl to the show for the first time since 2011 when both quit the UK
X Factor
to join the US version.
It's the first appearance of Spice Girl Mel B as a full-time judge (she missed tonight's launch as she's in the US working on
America's Got Talent
, while good ol' Louis is returning for his 11th year in a row.
X Factor
without Louis? It just couldn't happen, right?!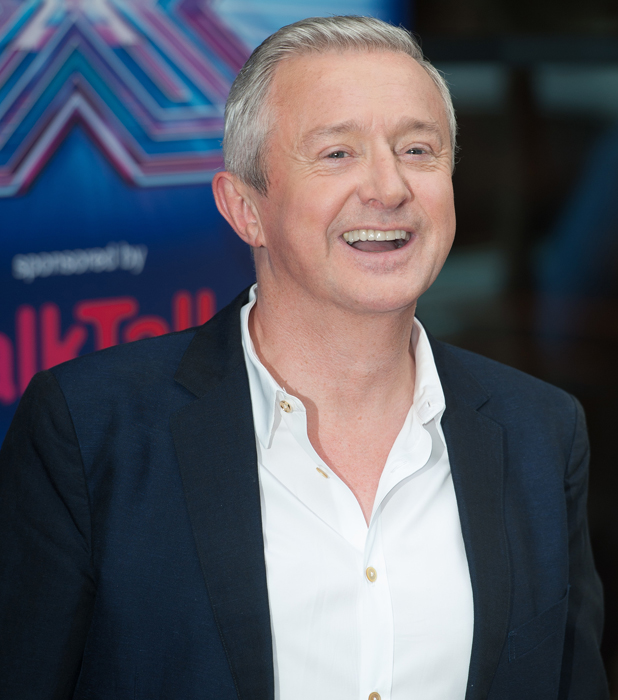 "Louis brings madness to the show," explained Simon, on Louis' longevity.
"I've known Louis for about 15 years, he's a nutcase, and he has a very different view of the world than I do. But that's what I find interesting about Louis; he is an optimist, whereas I can be a bit cynical. But he loves music. He loves doing the show; I mean if he had a tail he'd be wagging it.
"And the one thing you forget about Louis is that he is a really good manager. I mean he's sold over 100million records – you don't do that with luck, you do it because you're smart. And I think sometimes he tries to hide the fact that he is smart and cunning. Then there are times when I'm sitting there thinking I have no idea why you're sitting here next to me. So that's our relationship."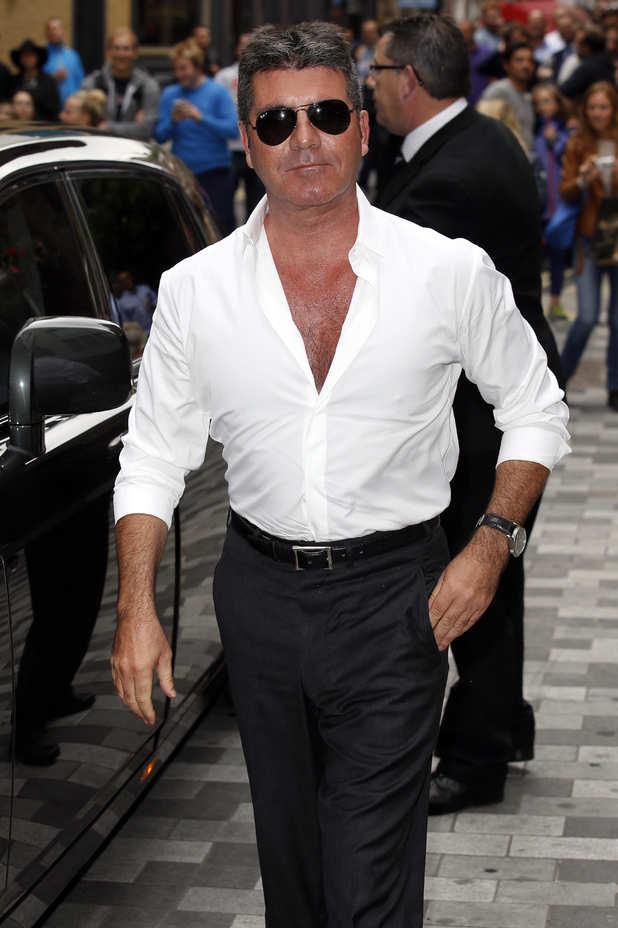 For viewers, it will be interesting to see Cheryl and Simon together again on the show, considering their tempestuous past. As most people know, Simon fired Chezza from the US
X Factor
just a couple of days into the job and reportedly had to do some serious groveling to get her back on the UK show this year.
"It feels good to be reunited with Cheryl, I'll be honest with you," said Simon. "She's been on good form. It's almost like the last four years disappeared. We just picked it up straight away. She's been fun and annoying, but good to be with.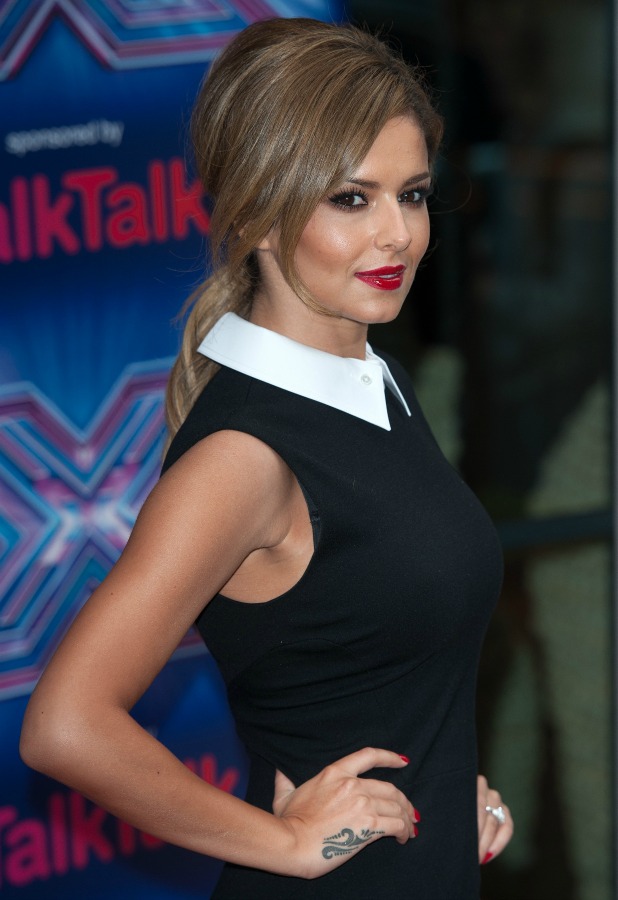 "We had a lot of conversations before Cheryl agreed to come back. But what was interesting, was that once we got past whatever we had to get past, we then started talking about the show and we reminded ourselves of the past series we made which was a great series.
"It's how we wanted to recapture that again, and make a show which is fun, big and most importantly find a star, or maybe more than one star."
Cheryl, meanwhile, said: "it just felt like the right time to come back. I'd had enough time away to appreciate it and get really excited to find new talent again… I think Simon's a bit like an annoying brother. We're like brother and sister and he's the annoying one."
Ha!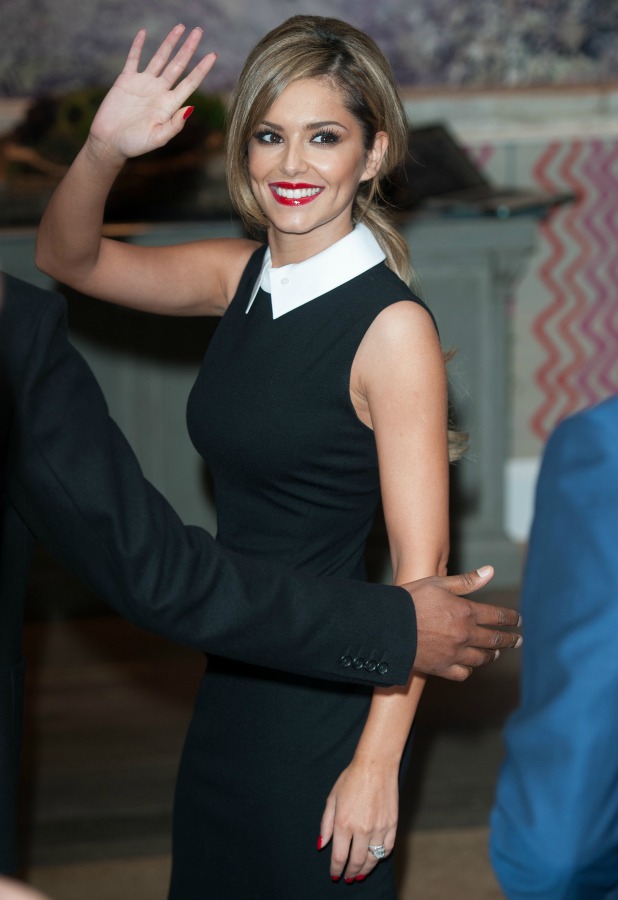 Of course, the dynamic on the panel will be different this year with a different judging lineup, and it's already been teased that the judges are "more hardcore" this year when it comes to their decision making process and who to put through.
Simon said: "I'm not interested in a sob-story, I mean seriously, I'm just so over them. I always say the same thing. I want someone who can become a star in this country, but just as importantly, can become a star in other countries. You want somebody who's different, you don't want a second rate version of someone who's already out there, but you want somebody who's different from anyone else in the charts at the moment.
"The show's called
The X Factor
for a reason because you have to have so much to do well from this show. You have to have a great voice, you've got to have personality, you've got to have charisma, and you've got to want to be a star, you've got to have that hunger. And that's what I've seen over the years with contestants – why certain people don't do well, and why certain people do really well."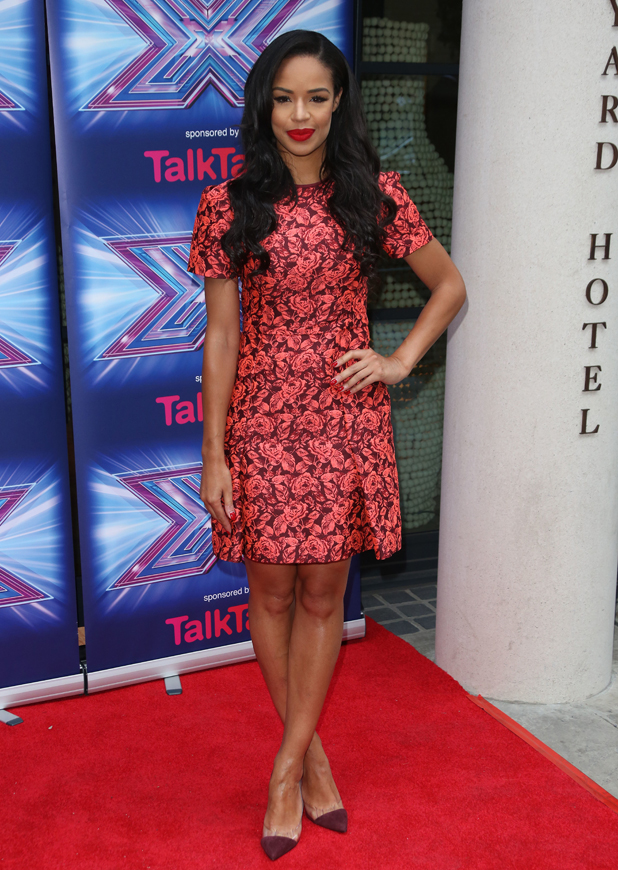 As well as an all-new look panel, there is a new
Xtra Factor
host in the form of Radio 1Xtra DJ Sarah-Jane Crawford who is replacing Caroline Flack.
"I just think [
Xtra Factor
] will be sassy, there's going to be way more banter. I've got the opportunity to bounce off the new judges and I think this year there'll be lots more music credibility, we all really know our stuff. And of course the return of Simon and Cheryl which you cannot beat!"
Long-time host Dermot O'Leary is returning to front proceedings once more.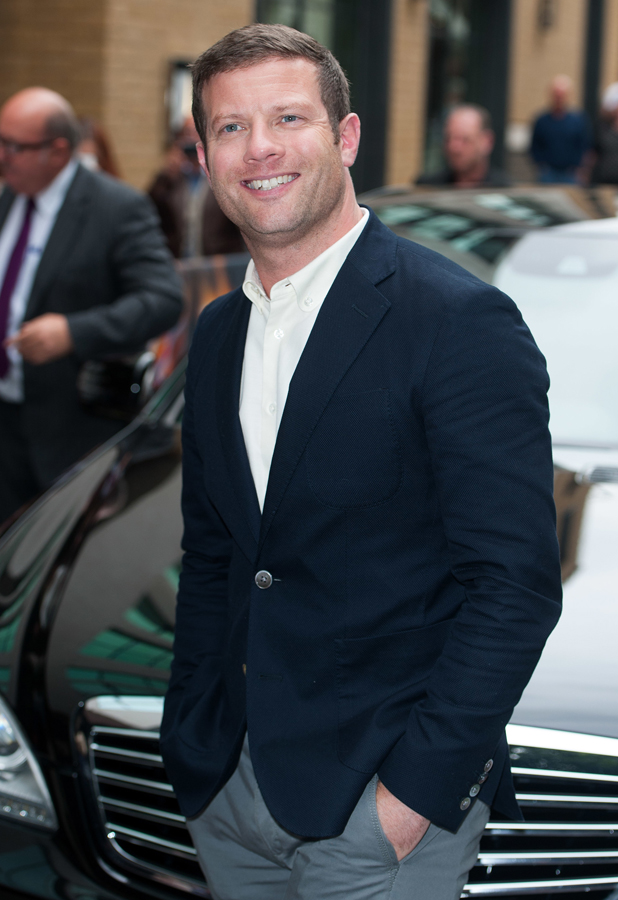 Reflecting on this year's show, Dermot said: "It's a good panel, it really is. Mel for me is almost like a mini Sharon Osbourne, in that she is kind of un-produceable, which I love. It doesn't matter what anyone says to her, she knows her own mind. And I think you need someone like that on the panel, you need someone who will make their decision instinctively and shoots from the hip."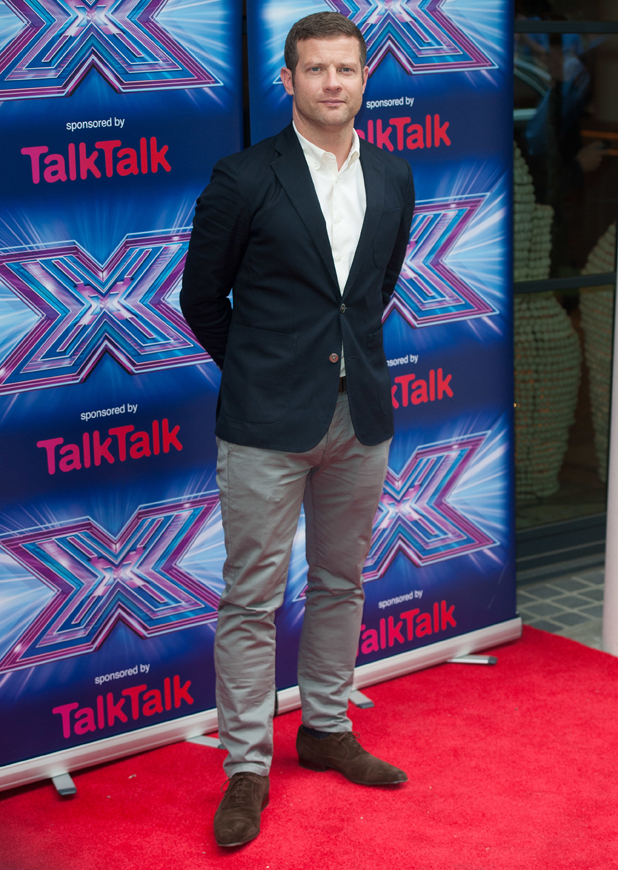 "Cheryl is incredibly insightful, and emotionally engaging, and really intelligent. Simon brings brutal honesty and you need that, because this is an audition process.
"Louis for me brings an encyclopaedic music knowledge, and say what you want about him but he knows how to put a band together. Also, he's not afraid of making decisions that won't make him popular with the people."
Watch the official
X Factor
2014 trailer below:
Reveal is now on Google Plus! Join us here for the latest pictures, fashion and celebrity news!