Spice Girl Mel B is the fourth and final judge to complete this year's X Factor panel and is known for her straight-talking - so she won't be holding anything back!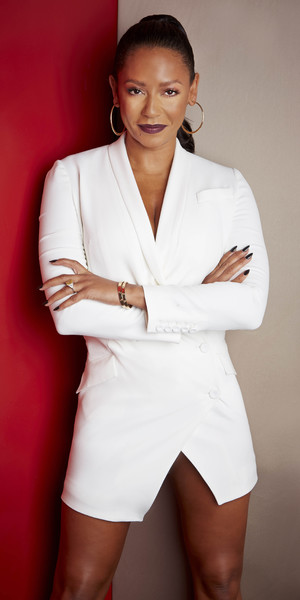 After confirming she will join Simon Cowell, Cheryl Fernandez-Versini and Louis Walsh on the hunt for Britain's next big vocal talent this year, Mel has wasted no time settling into her judge's seat.
Promising to "call it as it is" when it comes to the contestants, Mel isn't afraid to tell them exactly what she thinks, but what does she make of her fellow judges?
So Mel, you're known as Scary Spice. If Simon, Louis and Cheryl were in the Spice Girls what would their nicknames be?
"What would Cheryl's Spice Girl name be? Probably something obvious like Geordie Spice. Louis for sure would be Nutty Spice, because he's a little bit out there. Simon...I don't want to say anything about Simon because I don't want to get fired, so I'll leave that one blank!"
How do you find working with the big boss, Simon?
"I've known Simon for quite some time, so you kind of know what you're getting yourself into. It's a little bit unpredictable; he can be unpredictable here and there, which we all can. But overall I love him, he's great."
Who do you think people find more intimidating, Simon or yourself?
"I think all four of us are quite intimidating. I think a lot of people out of the gate are scared of Simon, but I don't know about me. I think they really like me...NOT!"
Cheryl's finally making her X Factor return, what do you make of the Girls Aloud singer?
"For a start I absolutely adore Cheryl. She's gorgeous, she's an artist, she's confident, she's strong, everything I love in a woman, she is fabulous."
Are you ready to go head-to-head with Cheryl in the style stakes?
"Me and Cheryl, we just like dressing up and having a bit of fun and that's it. I think the wardrobe wars are what everyone else makes out of it out there."
How competitive do you think you, Cheryl and the boys are this year?
"I think all of the judges are very competitive. Especially this year...oh yeah."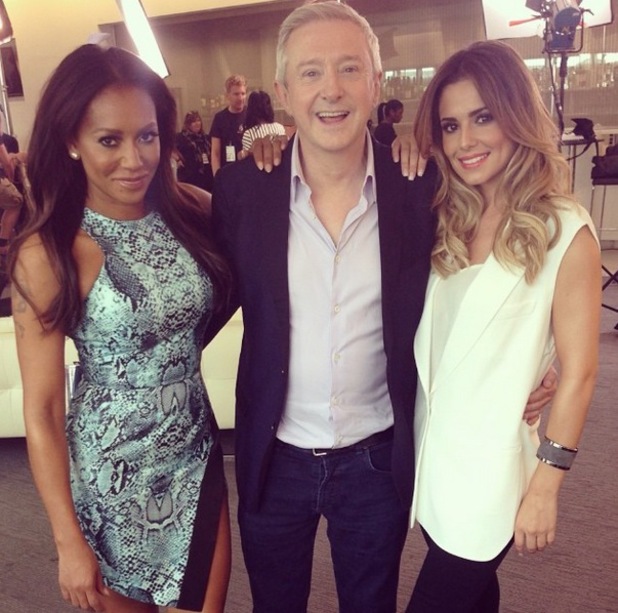 Have you found yourself disagreeing with anyone yet?
"We're always going to either agree, or disagree or agree to disagree. It just is what it is. We're not always going to think the same."
What kind of judge do you think you are?
"I would like to think that I'm just really honest. Whatever I see and whatever I feel, I just express that."
As a judge, what's the hardest thing about doing the show?
"Saying no to kids. That's always tough as I have kids of my own. But they're young enough that they can still carry on and work on their craft."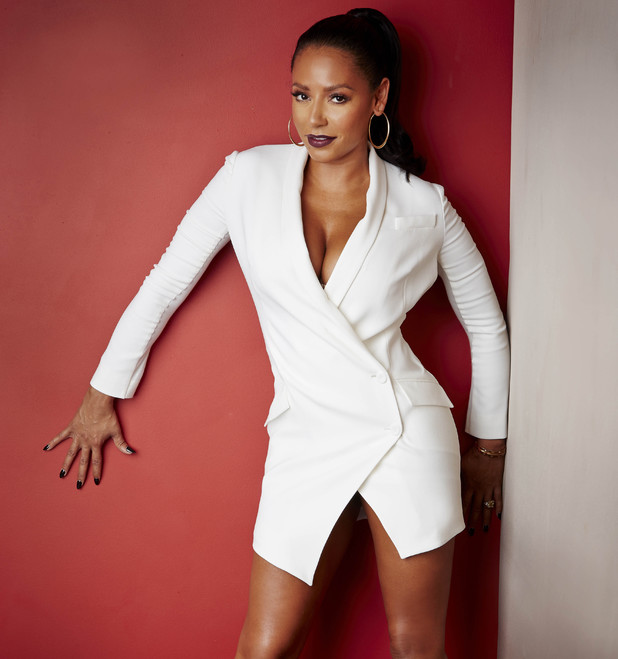 So, what are you looking for from the contestants this series?
"What I like in a contestant is for them to be likeable. As well as having an amazing voice, they have to be likeable, humble almost."
Anything you don't like?
"When the contestants go, ' Dome on everybody join in, clap your hands'. I'm like 'uhhh no'."
Do you have any advice for those auditioning?
"You've just got to really believe in yourself and show your commitment, show your passion and work on your voice and your vocal. Turn up and do the best job possible."
Imagine the Spice Girls were to audition, do you think they'd be able to impress the judges?
"Oh god, I don't know how the Spice Girls would have worked out if they had auditioned for this show. I'd like to think they would get through, but I don't know!"
The X Factor is set to return to our screens this Saturday 30 August on ITV.
Reveal is now on Google Plus! Join us here for the latest pictures, fashion and celebrity news!