The Only Way is Essex's Billie Faiers looked amazing throughout her pregnancy, but with her adorable five-week-old daughter Nelly now here, the glamorous mum says she's been forced to relax her beauty regime!
Despite still managing to look the ultimate yummy mummy, Billie admits she's had to scale back on the at-home pampering as she has her hands full.
She tell
Reveal
: "I don't really have the choice of looking good, as I've had to get my beauty routine down to ten minutes now. Nelly lays on her mat and watches me get ready, it's really funny. She's going to be very glamorous when she's older!"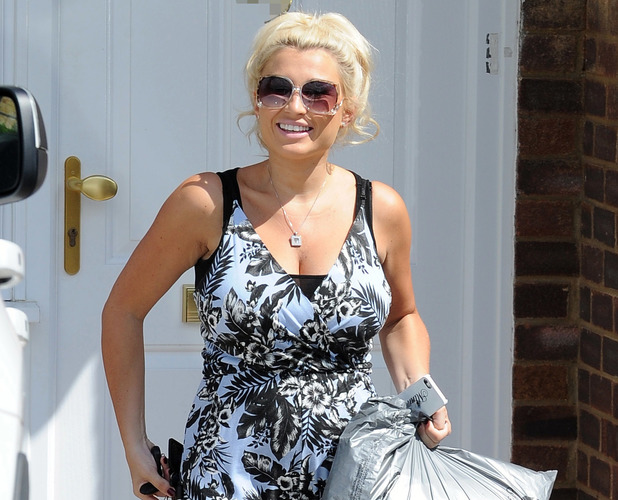 Billie adds: "I try a look good when I can because we get pictured a lot but when I'm indoors, out come the make-up wipes and the pyjamas!"
And what are Billie's top confidence tips for new mums?
"I feel really confident when my skin is good, so I use Origins skincare products and a Liz Earle face mask because they're so quick," she reveals.
"I also make sure I use CB12 mouth rinse when I get up for the night feeds too, so I don't have any morning breath!"
But although Billie admits she's still keen to try and keep up her glossy
TOWIE
image, she's in no rush to whip back into pre-pregnancy shape just yet, and says Nelly is her priority.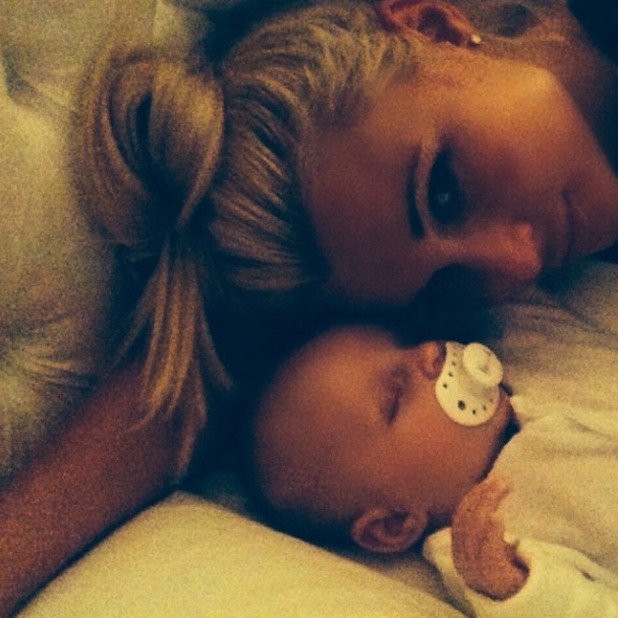 "I really like my post pregnancy figure and I'm just enjoying spending time with my baby at the moment,' Billie, 26, says.
"It was a really long labour and in the first two weeks, I was exhausted and tired but I feel a lot better now. I will get back to training eventually. I need to tone up but luckily, I didn't put a lot of weight on anywhere else but my belly."
Despite the pressure of the cameras, Billie also tells us she has no plan to follow in her sister Sam's footsteps, and won't be leaving
TOWIE
anytime soon.
She says: "I definitely want to stay with
TOWIE
for as long as I can and as much as I can. I really enjoy being on the show and haven't got any plans to leave.
"With Nelly, I'm happy to do a scene with her while we're walking in the park or something like that, but she's definitely not a
TOWIE
character."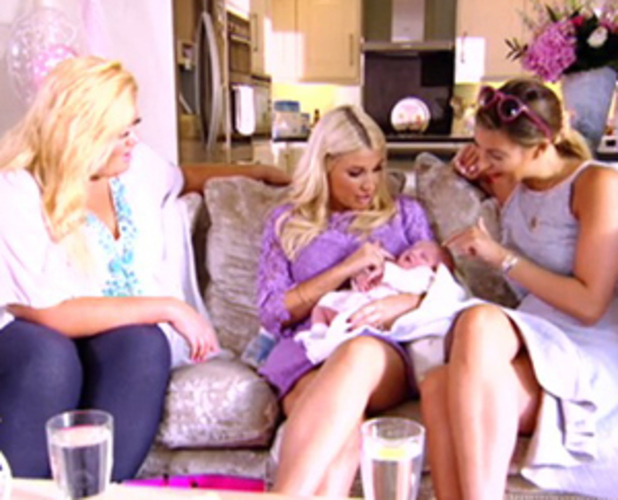 Billie continues: "Nelly's not part of the show but she's part of my life so she'll be in little scenes here and there."
And Billie's
TOWIE
cast mates cannot keep their manicured hands off of little Nelly either!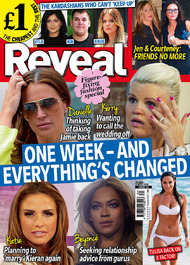 "The
TOWIE
girls have been to see her a lot. I think she's making Ferne McCann broody and Gemma Collins keeps asking when we can take her for cream tea," Billie laughs.
"We're going on a family holiday soon and a few of the girls are coming too. I'm staying in a villa with my fiancé Greg and his family and Ferne and Gemma are staying in a hotel."
It certainly looks like the gals of Essex want to swap Marbs for Mothercare very soon!
Billie uses CB12 mouth rinse and CB12 boost chewing gum to keep her breath fresh. Available at Boots.
Read the full interview in this week's Reveal magazine, out now!