Simon Cowell has returned to The X Factor - and he can't get enough of being back in control again!
Back from the US to retake his seat as head judge on the UK's
X Factor
2014, Simon has his sights set on finding the show's next big star, but "so over" the sympathy vote, Mr Nasty says he won't be "falling for any sob-stories" this time round.
After a revamped judging line-up, Simon joins his ol' pal Cheryl Fernandez-Versini on the panel again, along with
X Factor
veteran Louis Walsh and outspoken Spice Girl Mel B. But what does he really make of his fellow judges this year...?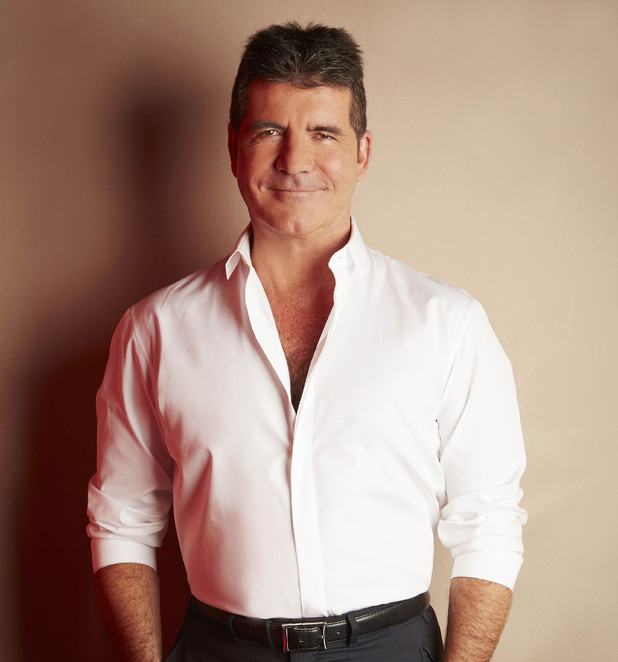 Despite their public fall out after Simon sacked Cheryl from the
US X Factor
back in 2011, Simon claimed he and the Girls Aloud are singer getting along like a house on fire.
He said: "It's almost like the last four years disappeared. We just picked it up straight away. She's been fun and annoying, but good to be with. It feels good to be reunited."
After
Cheryl said Simon had to do a lot of grovelling and begging to win her back
, he claims it was the success of their last series together that finally won the Geordie beauty over.
"What was interesting, was that once we got past whatever we had to get past, we then started talking about the show and we reminded ourselves of the last series we made which was a great series... we wanted to recapture that again," he says.
But Simon still can't resist winding Cheryl up every now and again...
He admits: "I've wound her up a lot in the auditions. I mean she's so easy to wind up, like a fish taking the bait. But like I said, she's been on good form, and she's got a good sense of humour."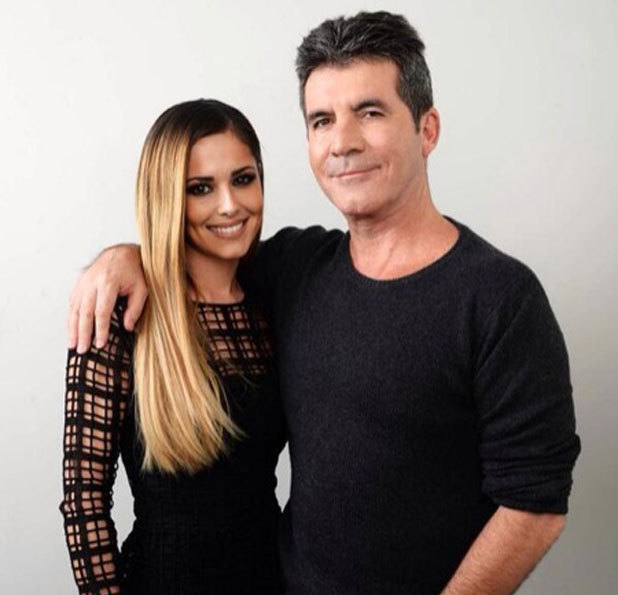 As Cheryl makes her return to the panel, so does the show's longest-serving judge Louis. Back in June,
Louis confirmed he was back for his 11th series of The X Factor
, but what is it about him that Simon just can't say no to?
Speaking about Louis, Simon said: "Louis brings madness to the show. I've known Louis for about 15 years, he's a nutcase, and he has a very different view of the world than I do, he is an optimist... He loves doing the show. I mean, if he had a tail he'd be wagging it.
"The one thing you forget about Louis is that he is a really good manager. I mean he's sold over 100 million records – you don't do that with luck, you do it because you're smart... but there are times when I'm sitting there thinking I have no idea why you're sitting here next to me - that's our relationship."
New to the panel, but not new to being a judge, Mel B is the fourth name to complete this year's panel.
Scary Spice has already had some judging experience thanks to her roles on
America's Got Talent
and the
Australian X Factor
and, after speculation that she was headed for the UK,
Mel finally confirmed she was to join Simon on The X Factor
a couple of months back.
Revealing what it's like to work with Mel, the 54-year-old said: "I wasn't sure whether Mel was going to fit in or not, but within five minutes I got her. She brings an incredible energy to the show. She's really fun to be around, although I get why she's called Scary!"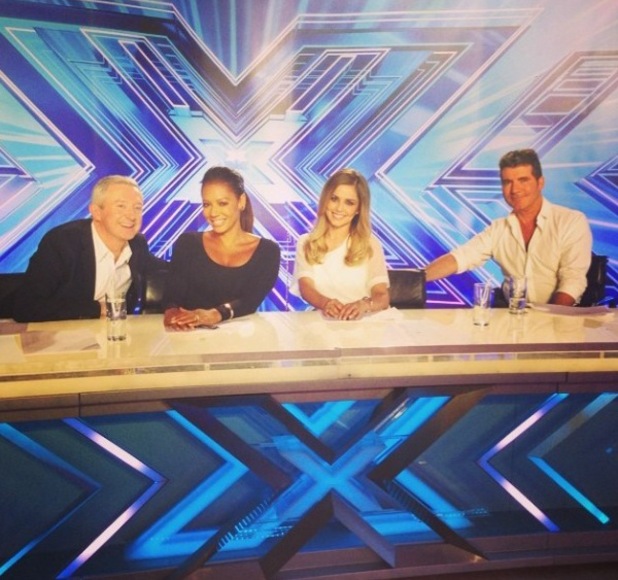 This year the panel will be judging contestants as young as 14, thanks to the show's latest age limit.
When asked if he thinks the younger kids can handle the pressure of being on
The X Factor
, Simon claimed it's all about making a good judgement call.
He said: "On
Britain's Got Talent
we've had no age limits. We've had really young people do well on the show.
"When they come to see us, we can make a pretty good call as to whether we think they're too young or too inexperienced. we've had really good 14 and 15-year-olds, who are better and more assured than some of the 30-year-olds."
But one thing he won't be allowing in the competition this year is manufactured boy bands.
Simon said: "They're told what to wear, what to say, they all come running in and everything is scripted. I hate that.
"I'd rather find something much more raw – like we had with One Direction. We had five talented guys, we never once said, 'Wear this, say this, do this'. They had that relationship. That's my most annoying thing – I loathe those people."
Boys, you've been warned!
The X Factor returns to our screens this Saturday 30 August on ITV.
Reveal is now on Google Plus! Join us here for the latest pictures, fashion and celebrity news!