Cheryl Fernandez-Versini (née Cole) is back on The X Factor and she isn't taking any prisoners - including Simon Cowell!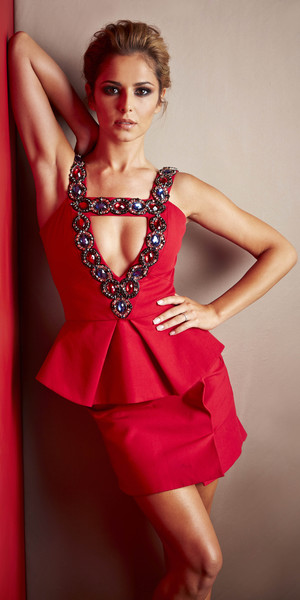 announcing her X Factor return earlier this year, the Girls Aloud beauty is back in business.

Reunited with her old frenemy Simon, Cheryl also joins Spice Girl Mel B and Louis Walsh on the judging panel and she is hoping to find that one singer who will freshen things up this year... just as long as they don't try and kiss her while auditioning!

Cheryl, welcome back! What made you decide to come back to The X Factor?

"Aside from a lot of begging and grovelling on Mr Cowell's part, it just felt like the right time to come back. I'd had enough time away to appreciate it and get really excited to find new talent again."

Did you have any first day nerves?

"It was like riding a bike. The first time I did it I was terrified, but this time I was more excited."

What is it you're looking for from the contestants this time round?

"I'm always looking for somebody fresh. I'm never looking for the next whoever; the next Justin Beiber, the next One Direction. I want somebody to come in that we don't quite know if we get it or not. Something fresh that we haven't got."

What's the biggest audition turn off' for you?

"The biggest audition 'turn off' is when they come in the room and they try and kiss you or they come in and breakdance before they've introduced themselves. Doing what they think you want them to do is a big no no for me - I want things to be authentic."

Has anyone caught your eye so far?

"I was reunited with somebody I had on the first series I did (in 2008), and it was an emotional experience."

Do you find it tough being an X Factor judge?

"The toughest thing is being the person to tell somebody you don't think that they're ready for their dream. That's tough, that's horrible."

You've been there as a contestant yourself on Popstars: The Rivals, what advice would you give the contestants?

"Don't try and impress Simon, stop it! The moment you put that pressure on yourself and he says something that isn't what you want to hear it's going to break your confidence. You should go out there to prove to all of us. Just relax, and be confident, but don't walk that line of cockiness."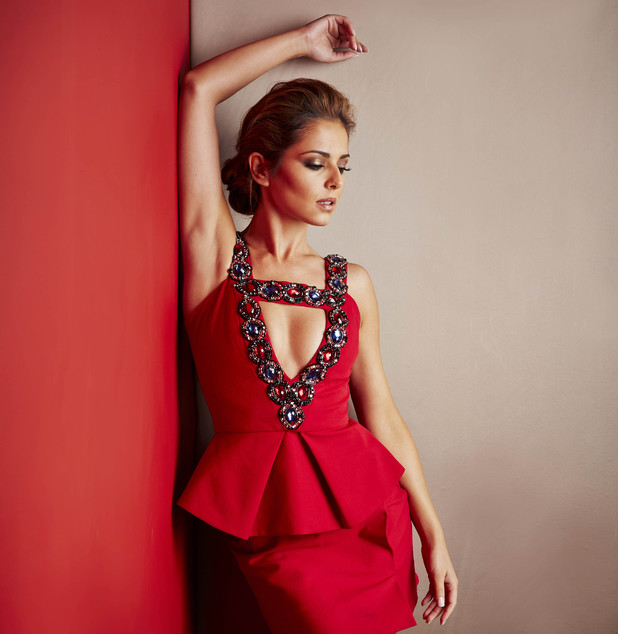 How are things between you and Simon?

"I think Simon's a bit like an annoying brother. We're like brother and sister and he's the annoying one."

Has Simon been winding you up during auditions?

"Simon has his very own way of being very annoying. He knows which buttons to push and he'll push them, and push them, and push them. But I play the long game. I'm waiting. Don't worry about me, I'll get my own back."

This time round Mel B and Louis Walsh join you and Simon on the panel, have there been any disagreements between the new judges so far?

"I think it would be uninteresting and not real if we didn't disagree. Obviously it's human nature and you feel different things for different people"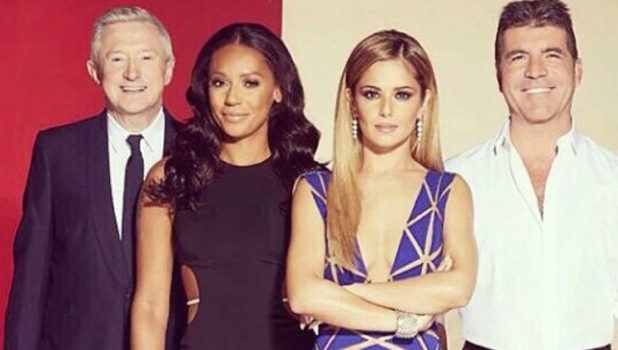 How have you found working alongside Mel?

"I've met Mel a few times briefly – I went to the Spice Girls reunion and saw her backstage. We've passed like that, but I'd never actually sat down and had a deep conversation or worked with her before, and we just gelled really quickly. Maybe that's from being part of a girl group – it's easy to slide into having camaraderie with another girl. She's a girl's girl like that so I've enjoyed working with her."

You're both from big girl groups, do you find you have similar takes on the contestants?

"We do and a lot of the time Mel says things and I think, 'That's exactly how I would put it, that's exactly how I feel'. Not only about groups, just in general, I agree with a lot of the things she says and thinks. She has a very good way of putting things. She's a bit more blunt than I am in her approach, which I love."

And how are things between you and Louis?

"Louis is Louis."

Are the judges getting competitive this year?

"I'm feeling more competitive than I ever have. By nature I'm not a competitive person. But this time I'm feeling more competitive than ever."

The X Factor returns to our screens this Saturday 30 August on ITV.

Watch the full X Factor trailer here:



Reveal is now on Google Plus! Join us here for the latest pictures, fashion and celebrity news!