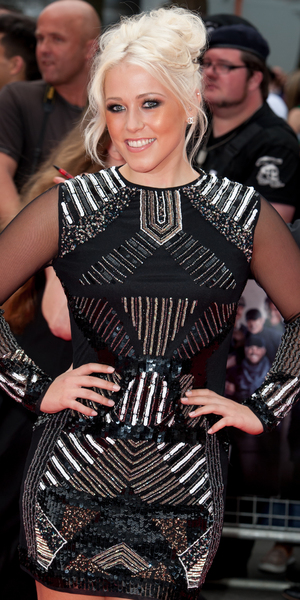 Amelia Lily is back and full of confidence with a new sound and new music, but with her sights set on chart success there will always be one stage that turns her into a bag of nerves.
She may have left
The X Factor
three years ago, but set foot in that studio and Amelia feels like she is auditioning all over again.
Since Amelia left
The X Factor
herself, she has gone onto bag herself a top ten debut single and now has brand new material under her belt, waiting to be released.
Reveal
caught up with the blonde beauty to find out all about her new music, what inspires her as an artist and of course her thoughts on the hotly anticipated
X Factor
2014.
Hi Amelia! How are you?
"I'm good thanks, are you?"
Very well. So you've been busy making a playlist for MixRadio?
[MixRadio is a music app that personalises mixes to suit individual music tastes.]
"Yeah, I actually just discovered it and I think it's one of the most amazing things I've ever discovered. The fact that it's so personalised to you as a person and you can literally take it offline and take it travelling with you, I think is really fun. Especially for people like me who are always on the road."
Who were the lucky ones that made it onto your playlist then?
"Katy Perry, Pink… Paramore, I've got quite a good playlist going on!"
Are they artists that have inspired you as a singer?
"Absolutely. It's always good to have a variety of artists on a playlist, I think there's so many different types of sound nowadays it's good to keep an open mind. Especially as a singer and songwriter myself, it's good to get inspiration from lots of different types of artists."
And have you included your new single 'California' on there?
[Laughing] "Yeah it is! You've got to listen to your own song, it's part of the fun! It's great listening to it."
Tell us about the track?
"Well it's out on 7 September. I'm really excited for it, I wrote it at about this time last year actually with a new writing team. Although it's actually quite a sad song when you listen to the lyrics, I've kept it quite upbeat and fun. I love the storyline – it's basically a true story of one of my own relationships and I just hope that people can relate to it and actually make themselves feel good about it instead."
The video for 'California' looks really fun, did you enjoy making it?
"Oh it was so much fun. We got to go to Los Angeles which was good and I worked with a great team of people. It was a two day shoot so it was very full on, lots of costume changes, but I couldn't be happier with the end result."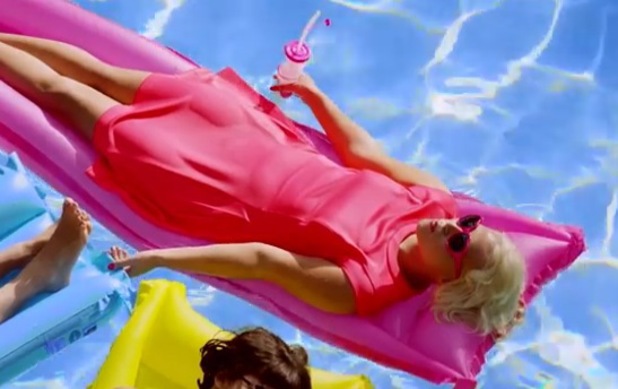 Oh good. Listening to the song it sounds like you've changed your sound since you first brought music out - was that intentional?
"Not really. I just went back into the studio and instead of sitting down and thinking, 'I need to create a new sound' it actually came out really naturally. This song in particular for me gives the album a great taste of what is to come. I think it's a slightly more mature sound from me, but I feel as though I've really found my identity now in terms of my own sound. I feel like I've had the past year to grow up a bit."
Your debut album will follow the sing. Are you excited?
"So excited! But I'm nervous… I believe the songs on there are the best that I could possibly give so I just hope that people like them."
What can we expect from the album?
"Quite a lot to be honest, there's a lot of different sounds on there... It was so much fun recording each individual track because every song has a different meaning. There's definitely something on there for everyone."
And it all started for you on The X Factor three years ago, did you ever think you'd be doing what you're doing now back then?
"Not in a million years, it's funny because everyone always asks me does it feel like it was that long ago and sometimes it does, but it also feels like I just moved into the
X Factor
house yesterday. What an experience for me and what a platform – it's opened so many doors and given me so many opportunities and I'm extremely grateful."
How do you look back at your time on the show?
"I was in such a bubble when I was on the show, I just focused on getting plenty of sleep and getting my performance out every weekend and, to be fair, looking back, there isn't anything I would change. I have no regrets. I think I handled my situation in the best possible way at the age of 16, I honestly don't think I could do it now, let alone at 16 years old!"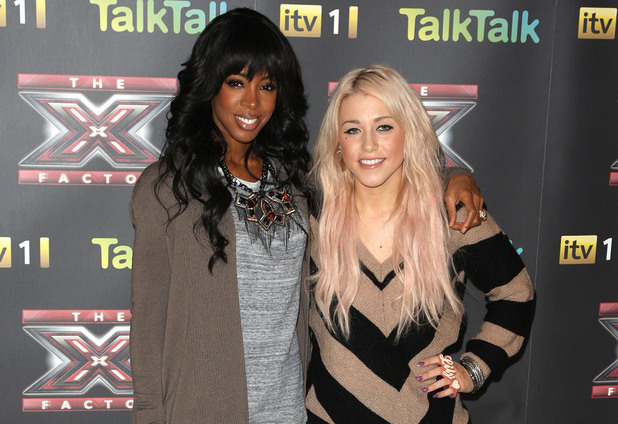 Do you still speak to any of the judges or contestants from your year?
"I still see Tulisa out and about, not necessarily the rest of the judges. Obviously Kelly lives in America, I've seen Louis a few times and I see Little Mix quite a lot. It's really funny because we shared a bedroom together so to see them out at gigs now is just amazing. They're doing absolutely incredible, I'm really proud of them – I feel like a proud parent watching them!"
They are. Little Mix have toured America, is that something you can see yourself doing?
"Definitely, I'd always like to keep my options open in terms of where I take my music, but the UK is my home and it will always be my priority. I'll just take each day as it comes really."
So, will you be watching the new series of The X Factor when it kicks off at the end of the month?
"I can't wait, I'm nervous to watch it because I feel for the contestants, they must be really scared."
Do you have any advice for this year's contestants?
"Be prepared, you life does literally change overnight! Enjoy it more, that's the most important thing. It is going to be early mornings and late nights and you're probably going to want to moan, but just keep working because it does pay off."
And obviously the show's judges have had a bit of a revamp. Are you looking forward to seeing the new judging panel in action?
"I can't wait. I love Cheryl! I literally can't wait to see her back, I think she'll be fantastic and I think it'll be good to have the boss back, Simon."
Would you ever go back and perform on the show if asked?
"Absolutley yeah, I've always said I'd love to go back on the show and sing one of my own songs, but I think it'd probably be one of the most nerve wracking things I would do in my life because everytime I go back to the studios it's just that funny feeling. I feel like I'm about to perform and get voted off again!"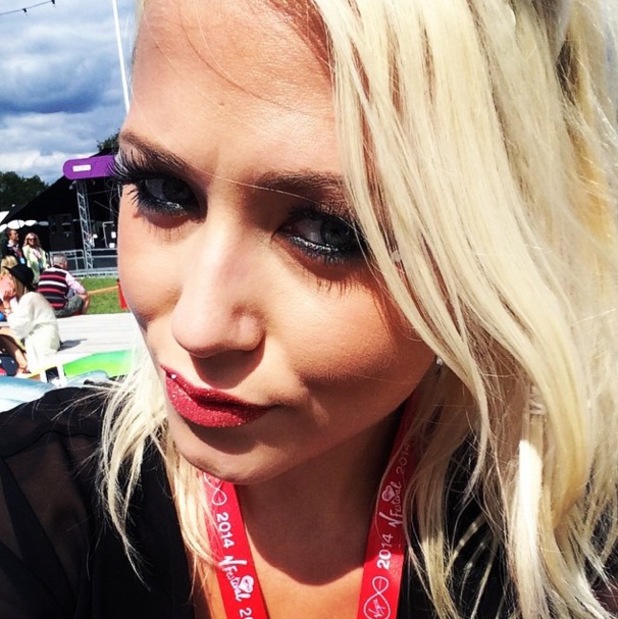 We bet. We recently spotted you at V Festival, did you have a good time?
"Fantastic time. I camped so I wasn't feeling great by the end of it. It's the only big festival I've ever been to and I just absolutely love it - If I could pick a festival to perform at it would have to be V."
That would be cool. Do you have any festival survival tips?
"Yes! You need to take bags full of dry shampoo, lots of baby wipes and lots of hand sanitiser as well!"
Good shout. So asides from a possible future performance at V, what's next in the pipeline for Amelia Lily?
"Hopefully a tour, there'll be another single and the album is out in November. It's really exciting, lots of things are coming up so I'm excited!"
Listen to Amelia's MixRadio playlist here.
Reveal is now on Google Plus! Join us here for the latest pictures, fashion and celebrity news!
Watch Amelia's video for 'California' here: