Lauren Goodger has dashed hopes of a Celebrity Big Brother romance by admitting she doesn't fancy housemate Ricci Guarnaccio.
Housemates had believed there was a spark between Lauren and
Geordie Shore
favourite Ricci but, alas, it's not to be!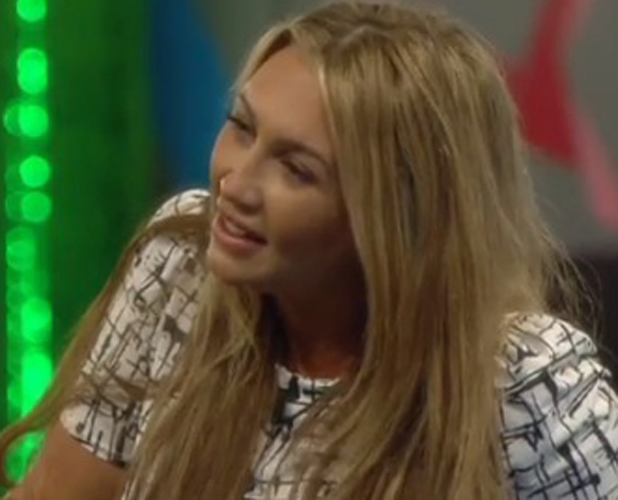 Lauren said last night: "I think Ricci is a lovely, lovely boy and a mate forever but I don't fancy him and that's the truth.
"I'm being completely honest. I might get drunk and have banter and a bit of a flirt but I don't want him to think something will happen. Everyone is talking about it. It kind of fits as we're both single and young but it's not for me."
Watch Lauren talking about Ricci below:
While Lauren doesn't fancy Ricci, he does seem to have quite a liking for her, telling her in the pool yesterday he thinks she's gorgeous. He also jokingly proposed to her on the first night.
Maybe he can change her mind?!
Meanwhile, in other romance news,
Lauren was heard telling Ricci about ex-fiance Mark Wright
yesterday.
Lauren didn't mention Mark by name but there was no doubt she was talking about him when she described the amazing sex life she'd had with her ex of twelve years.
"My ex would say, 'Babe, we've been together twelve years. I've had top models but I'm engaged to and want to marry you. Your body to me… I've slept with top models in Miami but having sex with you is 100 times better than sleeping with them.
"That's why we stayed together 12 years. Our sex life kept us together. We fancied each other so much we had to stay together."
Celebrity Big Brother
airs nightly on Channel 5.
The full
CBB
lineup in pictures:
Copyright: Channel 5