Hollyoaks hottie Andy Moss is back in front of the camera as he recently made his return to the soap that shot him to stardom.
Reprising his role as
Hollyoaks
favourite Rhys Ashworth, Andy stepped back into Chester at the end of June - but only as a figment of someone's imagination.
Originally killed off, Rhys is back on the show for Cindy Cunningham's (played by Stephanie Waring) bipolar story as Cindy begins to see her former flame while she struggles to deal with her disorder.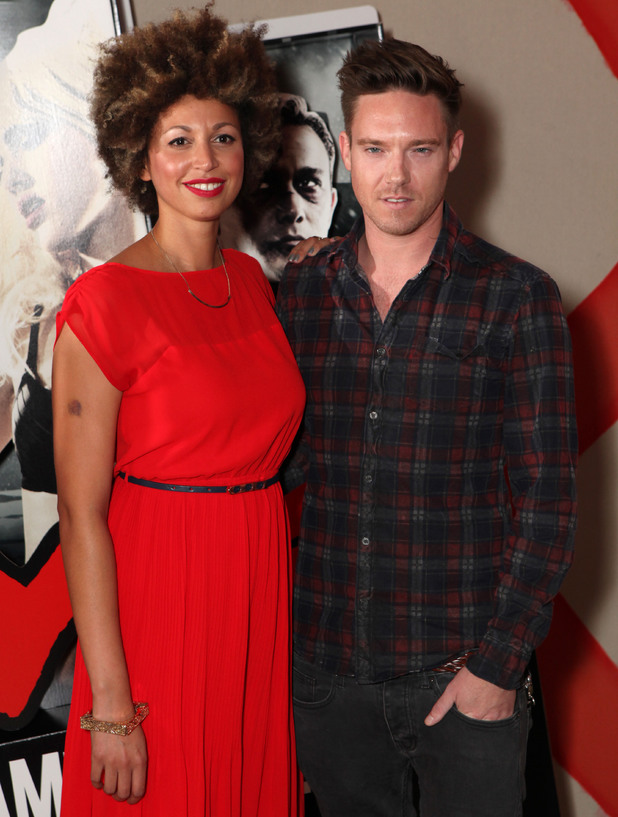 Reveal
caught up with Andy at the VIP screening for
Sin City 2: A Dame to Kill For
in Soho last night (20 August) to find out all about his
Hollyoaks
return and whether we will be seeing more of him on our screens - fingers crossed!
Hi Andy, so you are back in Hollyoaks?
"I'm back! I came back as a figment of somebody's imagination – not a ghost this time! That was very odd, very weird."
It was quite a hard hitting storyline you came back for, did that put extra pressure on your return?
"No, I wouldn't of gone back to ghost around or make a mockery of a storyline or ruin my character in any way. I worked really hard for seven years developing a character and did some very big, hard hitting storylines. They were my favourite ones. We got to do some decent acting.
"The only way they could lure me back was with a decent storyline and it was. Steph has done amazing on it and who knows she might have a relapse…"
That could mean more of Rhys... Going back, what do you think you missed most about Hollyoaks?
"Do you know what I missed the most? I missed the crew! Basically we go to work in the morning and we just laugh from start to finish all day."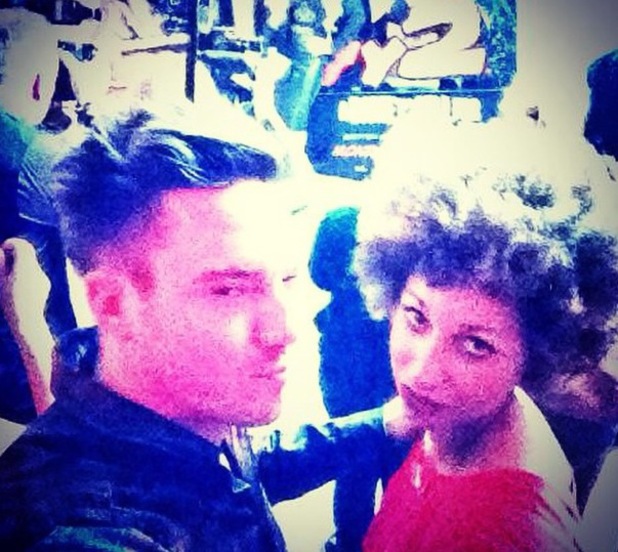 Was anything different?
"The only thing that was different was that the cast had all changed so I didn't know any of the new cast, but obviously all my old favourites were there like Nick Pritchard [who plays Tony Hutchinson] and Ashley Taylor Dawson [who plays Darren Osborne]. It was really nice to go back, I always said I would never say never because it's Hollyoaks and the last time that I
did
say I would never go back, I did go back!"
Another return possibly on the cards then?
"I would never rule it out ever again – my accountant loves it!"
So in light of Rhys coming back from the dead, if there was one person you would bring back from the dead, who would it be?
"Ooo that's a hard one... As we're seeing Sin City tonight I would say Brittany Murphy just because it was a sad and untimely death and she was great in the first movie."
Good choice. What else have you been up to lately?
"Well I'm back in London, I moved down here about six weeks ago, did a few little bits in America - I did a short film for one of my friends called
Mannequins
, and now I'm back."
Now you're in London does this mean we will be seeing more of you?
"Yeah, I just signed up to a new show called
Deep Cuts
which I start in November. So it's exciting times ahead!"
Glad to hear it!
Reveal is now on Google Plus! Join us here for the latest pictures, fashion and celebrity news!