Danniella Westbrook has spoken out about her cocaine relapse, admitting she was scared of telling people she was using drugs again and stating that she's ashamed it happened.
The former
EastEnders
actress, 40, gave an emotional interview on ITV's
This Morning
earlier today, breaking down as she reflected on the difficult year that had triggered her relapse.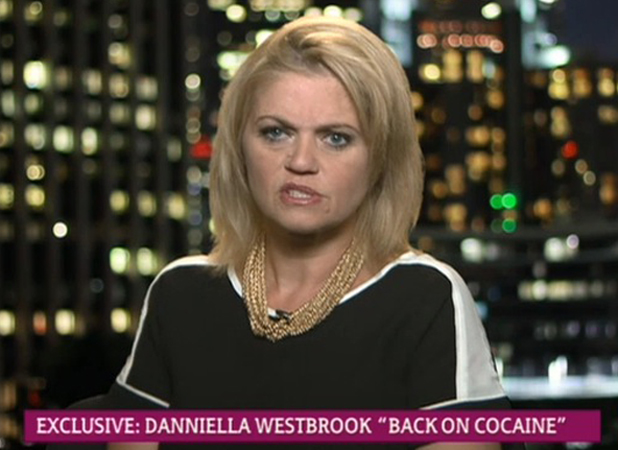 "I think losing my marriage was a big deal for me, and my home being robbed and then being left with nothing from my marriage and having to move my kids into a bedsit this year - that was really difficult," she said.
"There's been a lot of stuff like that and talking about the rape I thought would be a good thing for me, but I've really not dealt with it very well."
"The whole time on my relapse I knew what I was doing was wrong," she continued. "When I started drinking and when things got heavier for me within my life I knew it was inevitable I was going to pick up drugs.
"It was a case of when, and I think a lot of people around me could see the downfall. I thought I was going to be the one percent that could cope with it and never pick up a drug, but I was wrong."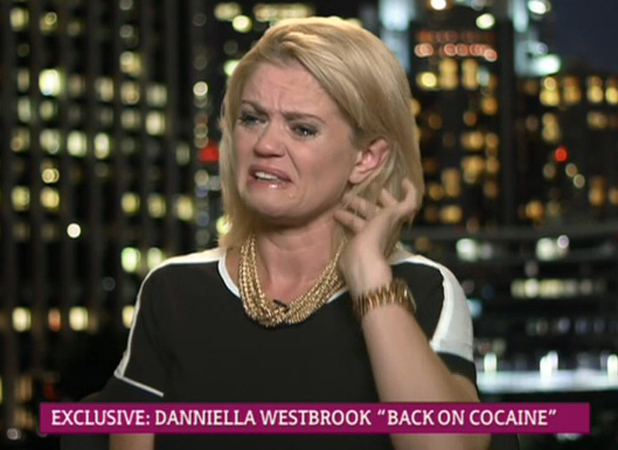 Danniella was speaking to
This Morning
from Los Angeles, where she is currently receiving treatment and support from long-time friends. She is not in a rehab centre but is visiting therapists daily and speaking with others in a similar situation to her own.
"I do a lot of meetings here, I know a lot of people here with a lot of clean time - that have been clean for 30 years - and are very good friends of mine within recovery. It's a place where recovery is celebrated and you can speak freely."
Danniella said that before the relapse story broke in the papers she had sought help herself, although it hadn't resulted in anything happening to curb her usage.
"I spoke to a family member a few weeks before the story broke and said that I had relapsed and was frightened and that I needed to do something. I didn't get any help there really. Then as soon as my agent called to say the story is breaking, I said, 'I need to get help.'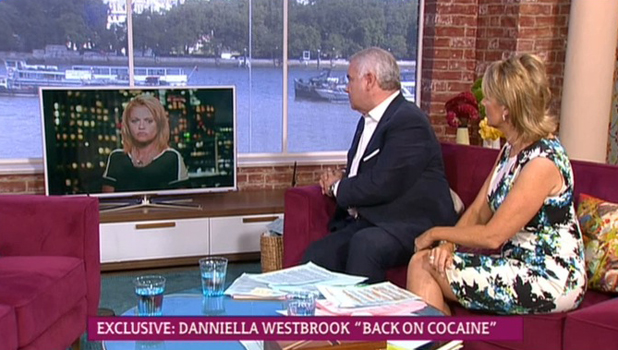 "When the story broke, the first thing I said to the journalist was, 'Thank you very much because you've done me a huge favour,' it was the intervention I needed. I was frightened to come out and tell people. I was frightened about what would happen, and what would be spoken about me and how I would cope - that was the most fearful thing. Rather than putting down the drugs it was the backlash of everything."
"It's been a huge weight [lifted] for me, and I've had a terrible time the last year which is no excuse to relapse, I know, but at the same time I just felt so broken. This last year I feel like a lot of the time I've felt like I've been on the verge of a breakdown. I was in the wrong place at the wrong time and I was weak and I took drugs and I relapsed. And I'm ashamed of that."
She added: "I'll be honest with you, I'm not where I was with drugs but it was a case of how long would it have been before I was back where I used to be, and that's what I was really frightened about."
Danniella said she broke the news to her mother three weeks ago but hadn't spoken to her since, while her younger brother emailed her a message earlier today.
Despite breaking down in tears during her interview and saying she'd broken her brother's heart, the star did say she is feeling "hugely positive" about the future now that she's sought treatment.
"I think where I let myself down for a long time was that I didn't keep in meetings - I hadn't been for six years - and I stopped seeing therapists, I was working on my bipolar with mental health doctors but I didn't work on my issues with a therapist, and I think I've just resigned myself to the fact that I will always need that help in my life. I can't do it on my own."
Reveal is now on Google Plus! Join us here for the latest pictures, fashion and celebrity news!