Made In Chelsea star Francesca Newman-Young admits she finds her lothario co-star Spencer Matthews "very charming" despite his reputation with the ladies.
We caught up with Fran at the VIP screening of
Sin City 2: A Dame To Kill For
in Soho last night (20 August) to chat all things
Made In Chelsea
, her time in New York and whether she'll be cheering on Stephanie Pratt in
Celebrity Big Brother
.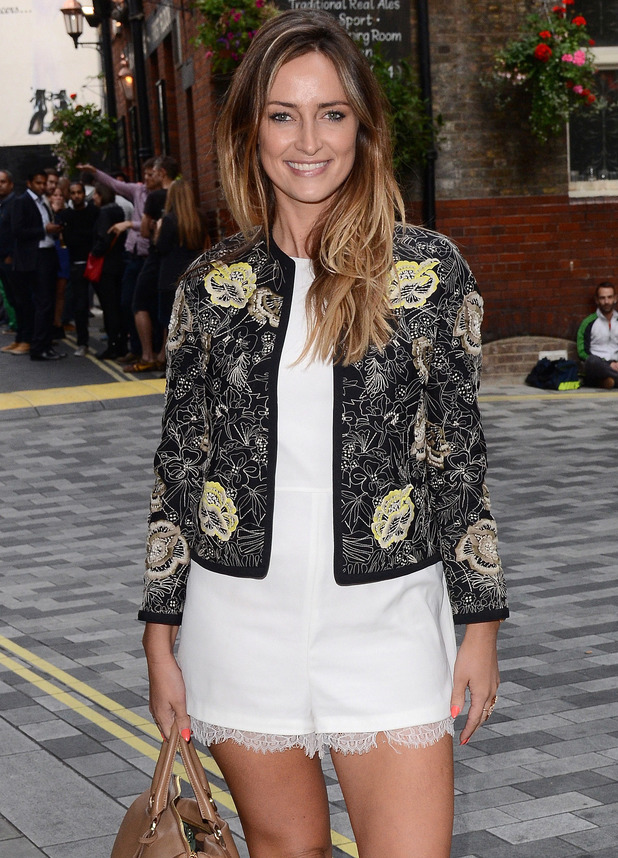 So you've recently just been filming for Made In Chelsea: New York and you seemed to leave just as all the drama kicked off. What did you make of Alex Mytton's appearance in the Big Apple?
"I wish in a way Binky broke up with him when she found out he cheated on her, but I think she was so clouded by everyone else's judgment she couldn't. He shouldn't of come out, if he really cared about her he wouldn't have. I think it was really naive of him to think they could be friends and he could be part of the boys… we all know how badly behaved they can be. Binky was there to mend and have that time to herself, so it made me feel really anxious because at the time I didn't know he was leaving when we were leaving."
Did you enjoy getting away from Chelsea?
"Yes it was so nice! I fell in love with New York, I would move there in a heartbeat. Except, British guys are definitely hotter!"
Is there a British guy sweeping you off your feet at the moment?
"The love life is complicated, I can't divulge. But usually a lot of my love life stays off the camera and it's usually quite complicated. We know what happens when all the boys start hanging out with each other, Spencer is very charming with men (not like that!) and women, he takes the boyfriends under his wing, takes them out and gets them drunk. I'm not sure I'd like my boyfriend to be partying with him all the time!"
We're not so sure we would either. What do you make of Spencer - the ladies' man?
"Spencer's very charming, I think viewers never see how charming he is. Like he said, when he wants something he gets it. He's not really my cup of tea though if I'm honest. I'd like to think I'd go for someone with a little less promiscuity. But he's very charming and he knows how to sweep a girl off her feet."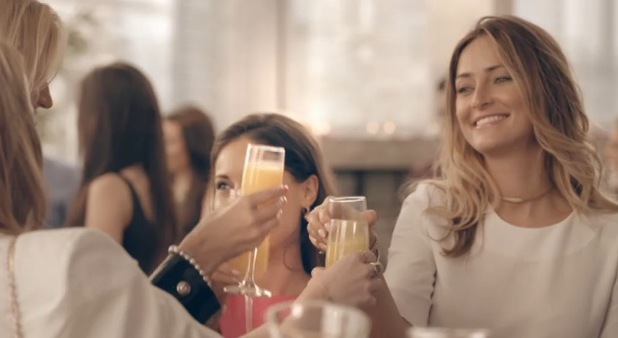 One of those girls was the lovely Stephanie Pratt, will you be watching her on Celebrity Big Brother?
"Yes! You haven't seen Stephanie yet, she's amazing, she's got so much character I hope that comes through."
Do you think she'll be making a play for any of the boys in the house?
"I hope not, poor Stevie has to watch!"
Do you think Stephanie will be good on the show?
"Stephanie will be good, it'll be exciting to see her as herself because when I watched
The Hills
I had a totally different impression of her than I do now, she's really fun. She's very opinionated and very intelligent. I also love George from
Gogglebox
, but I want him to wear underwear and socks! [George admitted in his VT that he doesn't wear underwear.] I think that's just too gross and I don't want to know what his trousers smell like!"
Would you ever consider doing Celebrity Big Brother?
"I wouldn't be adverse to it, it seems like a once in a lifetime opportunity."
And we've noticed you've been picking up on your fitness and you recently went to bootcamp in Ibiza - you're looking really great at the moment, do you have a top fitness tip you can share?
"Get up and do it, do anything you can before breakfast – I'm such a hypocrite, it's so hard – and squats! It's all about squats! Once you get into a routine it's easy. There's a new thing that apparently you should do 20 squats every time you go to the loo because on average you go to the loo five times a day - so that's your 100 squats. But don't try it in port-a-loos!"
We'll keep that in mind!
Reveal is now on Google Plus! Join us here for the latest pictures, fashion and celebrity news!