Got To Dance judge Kimberly Wyatt recently announced her pregnancy with British husband Max Rogers and she's revealed just how happy she feels leaving the US to live in good old Blighty.
Speaking about her UK residence, the former Pussycat Doll told us: "I feel more at home here than anywhere else in the world. I'm loving it and home life is great.
"I'm in a really good place because of this country - I'm enjoying building my life with my partner."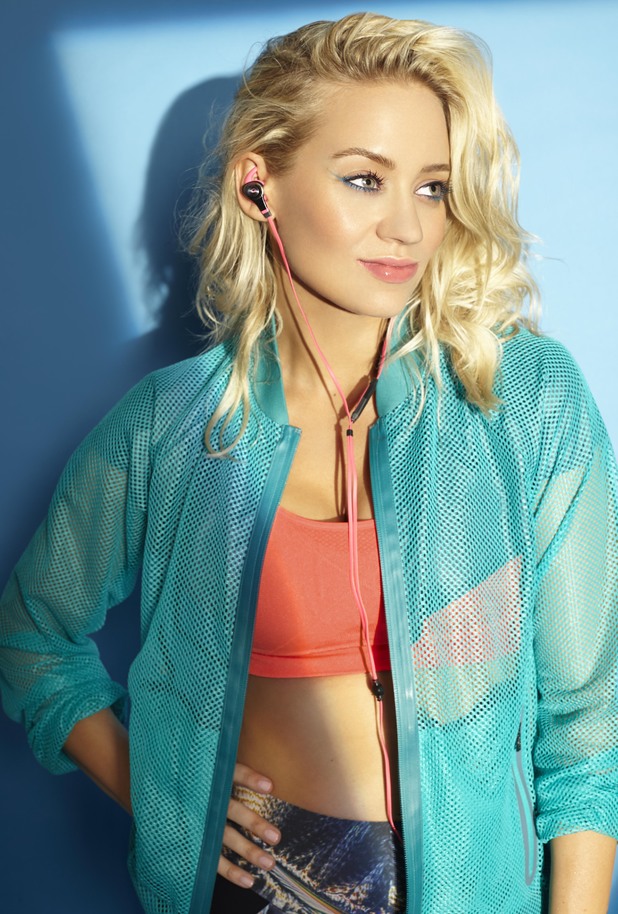 Building her life she certainly has, as it was recently announced that loved-up
Kimberly and Max are due to expect their first ever baby together
. Although we spoke to Kimberly before the news was revealed, it was clear that babies were top of the US performer's mind.
She explained: "Yeah of course, it has always been a dream to start a family and now that I have the right man in my life and the right location - a family is definitely in the pipeline."
Aww, it looks like Kimberly's dreams came true and we couldn't be happier for her! The blonde DJ got hitched to her hunky model hubby earlier this year and she gave us some inside gossip into the special day.
"It was quite intimate. My family flew in and some of the Dolls came down," she reveals. "It was really lovely, we had a social media ban on it, which means that everybody was living it with us, rather than through their phones. It did make a difference."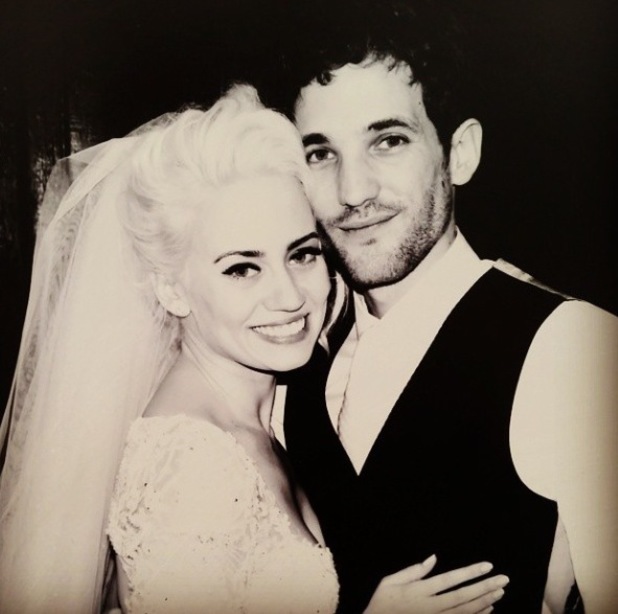 And with Kimberly known for her fierce dance moves, we wondered how her new hubby felt about the first dance? She says: "My husband is a bit insecure of his dancing because he's married to me, but has a really great groove. My ex-band mate Melody flew over and sang for our first dance, it was John Legend's 'All Of Me'. It was really special."
But while Kimberly is taken, her BFF and fellow Pussycat Doll Ashley Roberts is still single and the mum-to-be is determined to get her hooked up with a lad from this side of the ocean.
"Ashley is my girl. She's single, so she's in a place where she can find someone to potentially be with – she's seeing what is out there," she says. "As long as I can find her a British guy and keep her here, so that all my family is in one place, I'm happy."
It looks like Kimberly is going to be having a go at playing matchmaker here!
When it comes to her other fellow Pussycats, it seems like Kimberly has now patched things up with Nicole Scherzinger, too. The feud between the pair kicked off when the band split and Kimberly had previously told
The Mirror
: "I have not spoken or seen Nicole in quite some time…and that's not through lack of trying."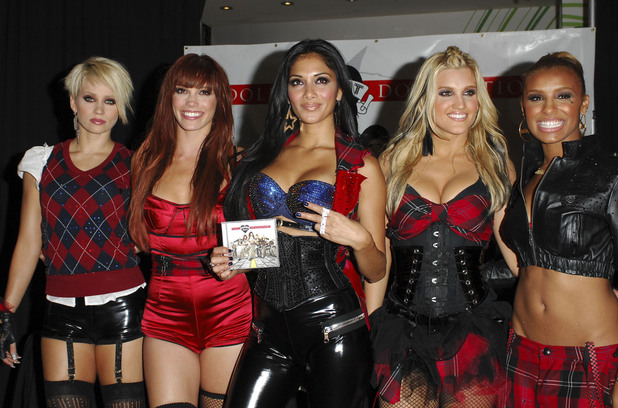 But the two singers have since kissed and made up –
Nicole even tweeted to congratulate Kimberley on her wedding
.
Kimberley reveals: "Here and there we keep in touch. No doubt we are both busy girls focusing on our individual careers, but she is in a good place right now and we send the odd email or text to each other."
Phew! We're pleased to here these two are pals again. Does this mean a Pussycat Dolls reunion could be on the cards?
It looks like even Kimberly doesn't know, admitting: "That is the hundred million dollar question and I have no idea. Never say never, but I'm not the one that makes the call, but I'm not the one sitting by the phone waiting, either. I'll just focus on me and if it happens, it happens."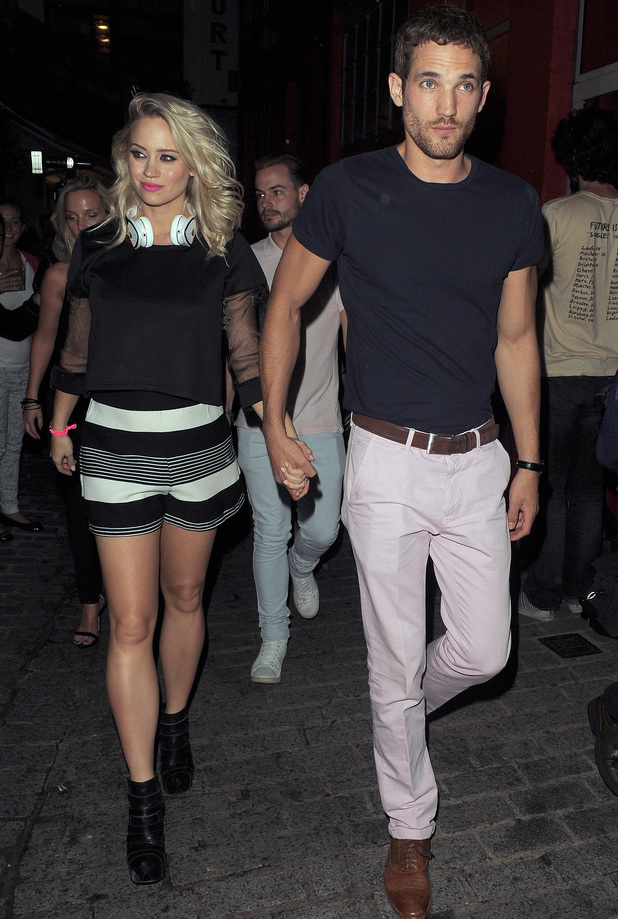 And when she's not working, Kimberly is enjoying all things British as a newlywed: "My husband is a big believer of having fish and chips on a Friday, so we try and do that," she reveals.
"We just enjoy going to the park or hanging out in the garden. We rent pedalos in Hyde Park in London or even just take drives into the country."
Gushing about Max, she adds: "I'm so thankful that I found such an amazing guy to spend my life with, I'm just so content. I feel like my future has been figured, I know who my family will be."
Kimberly Wyatt is the ambassador of the Monster iSport Range
.
Reveal is now on Google Plus! Join us here for the latest pictures, fashion and celebrity news!