Billi Mucklow has shared a cute date night picture with footballer boyfriend Andy Carroll shortly after Andy's manager praised her influence on him.
The loved up couple are seen beaming at the camera in a new photo posted to Billi's Instagram page on Wednesday (20 August), although she doesn't say where they were when the snap was taken.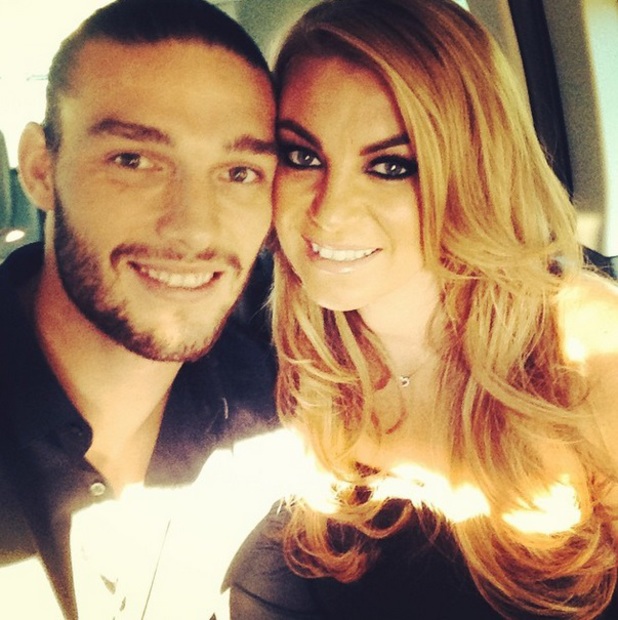 Last week, Andy's manager at West Ham, Sam Allardyce, encouraged him to spend more time working out with Billi at her gym. She owns a Bikram yoga and cycling studio.
"Andy with his girlfriend, as far as I can see, is doing lots of good things," said Mr Allardyce. "I've seen pictures of Andy in the gym she has, which is obviously an exceptionally nice place to be.
"If he's doing some workouts with his girlfriend as well as his rehab with us, it can only benefit and it passes the time."
Andy is currently recovering from an ankle injury which will stop him playing for the next few months.
"I don't think people realise just how depressing it can be for a player," continued Mr Allarydce.
"And of course you may well see Andy on social media now, you'll see him with his high-profile girlfriend, seeming like he's enjoying himself which he probably is at the time but deep down inside it's a long, lonely way back for him. There are many lonely moments you have to get through and overcome."
Luckily Andy has Billi by his side to keep him positive.