Harper Beckham's voice has been heard for the first time in public - and it's just too adorable for words!
Harper, three, can be heard calling brother Brooklyn's name moments after he has done the ASL ice bucket challenge.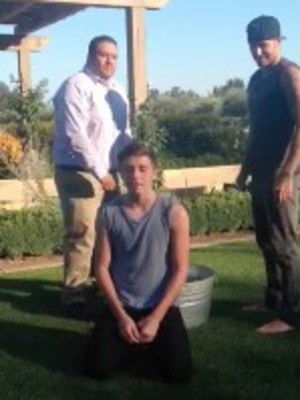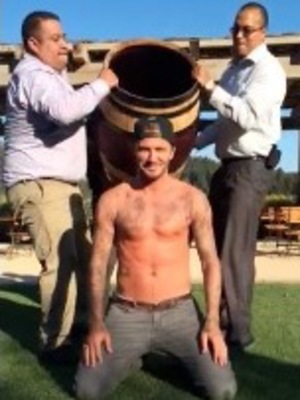 Brooklyn's turn for the #ALS #icebucketchallenge! Getting prepared for my turn! X vb
https://t.co/2G507zaLHq

— Victoria Beckham (@victoriabeckham) August 19, 2014
Mum Victoria recorded a clip of her eldest son being covered in freezing water in the garden and the Beckham family can be heard laughing as he screams.
At the end of the clip, little sister Harper then squeals: "Brooklyn!" Click on Victoria's link to listen - it's too cute!
Victoria posted the video on Twitter, along with another clip of hubby David getting drenched by an entire barrel of ice!
The challenge, which is sweeping the world, is to raise money for charity and those taking part are to nominate several of their friends to follow suit.
David nominates Magic Johnson, Michael Jordan and Leonardo DiCaprio. Woah, talk about friends in high places!
Will you be doing the ice bucket challenge? Tell us below!