Katie Piper has made the perfect picture while playing with her daughter Belle Elizabeth at home.
After a busy day yesterday (18 August), Katie couldn't wait to get back to see her little girl and enjoy some quality time before bed.
In two cute new photos, the charity worker can be seen sat on the carpet while holding Belle in her arms. In one snap, she is looking adoringly at her babe and in the other she is smiling at the camera. Gorgeous!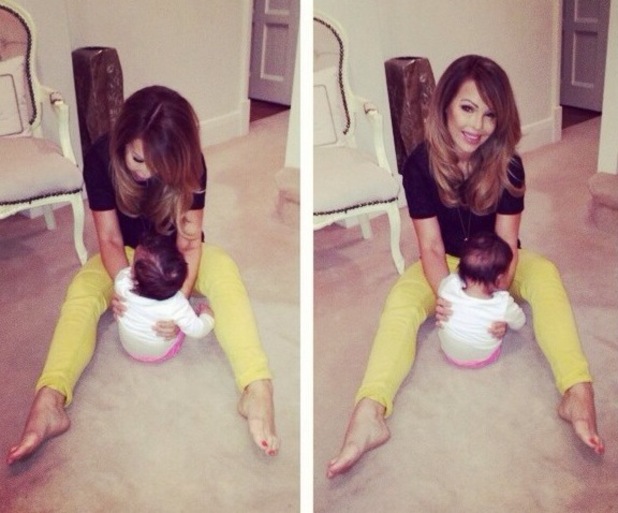 Sharing the pictures on Instagram, Katie said: "Home in time to play with my girl!" Earlier, the proud mum had told her followers: "On my way home to see B! Traffic get out of my way!"
Next month, Katie's new book
Beautiful Ever After
hits the shelves and, in it, she talks about the years since leaving her parents' home following the 2008 acid attack that left her severely burned.
Last weekend, Katie wrote an article for the
Mail On Sunday
and spoke about how she met her partner and Belle's father James.
Recalling their first date, she said: "James was chatty, witty and looked me squarely in the eye. He never once mentioned my burns, and because he didn't, I didn't either."
She added: "I learned the hard way in my mid-20s that you simply can't control everything that happens to you, and you have to accept that some of it just won't make sense.
"If you try to change the things you can't, you'll tie yourself in knots – and you may miss out on the good things and new opportunities that might be right in front of you."
Beautiful Ever After, by Katie Piper, is published on 10 September.