Despite his luck with the ladies and his posh lifestyle, Made In Chelsea's Jamie Laing is missing a vital skill in life – he can't drive.
And at 25 years old, the reality TV star has decided it's high time to get on the road. Better still, you can see for yourself how well his first lesson goes in a hilarious video.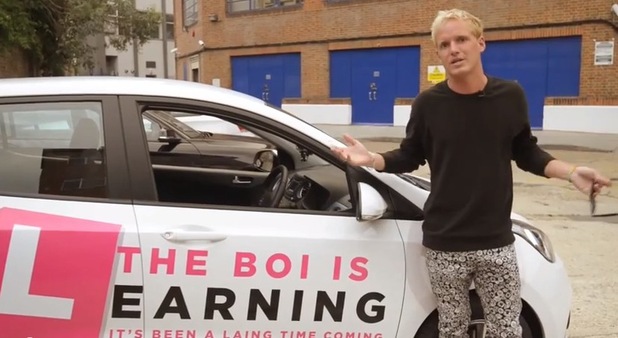 Dressed in a black sweater, monochrome print trousers and his Gucci "driving shoes", Jamie posed for a picture ahead of his lesson alongside a white Hyundai car, which included a bright pink L plate and the words, 'The boi is learning' alongside the pun, 'It's been a Laing time coming'. We like what they did there!
Sarcastically describing the motor as "subtle", Jamie explains in the footage: "I'm like Batman of the driving world. Everyone in Chelsea is going to see my mistakes which is good."
And while most of us would be focusing on learning, Jamie has anther thing on his mind. Girls. Before meeting his instructor, the cheeky Lothario explains: "I'm expecting to have some cute girl, who's obviously very talkative and fun and exciting. We might even end up dating."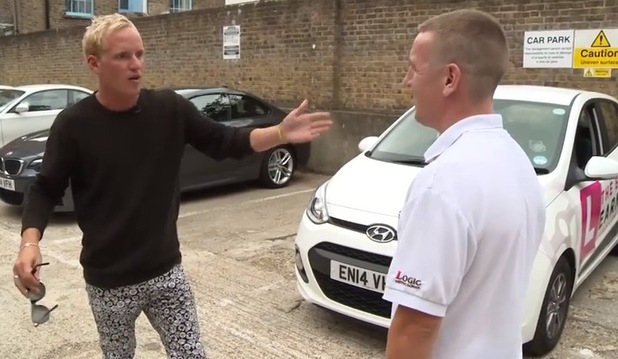 It's therefore fair to say that Jamie looks slightly disappointed when his instructor turns out to be a bloke called Dean. Oops!
Stuck in his posh ways, as they make their way over to the car, Jamie quips: "Who opens my door for me?"
Sitting in the driving seat, it seems like the Chelsea lad has a long way to go, with questions like, "Where's the handbrake?" and "What does manual mean?" Oh, Jamie!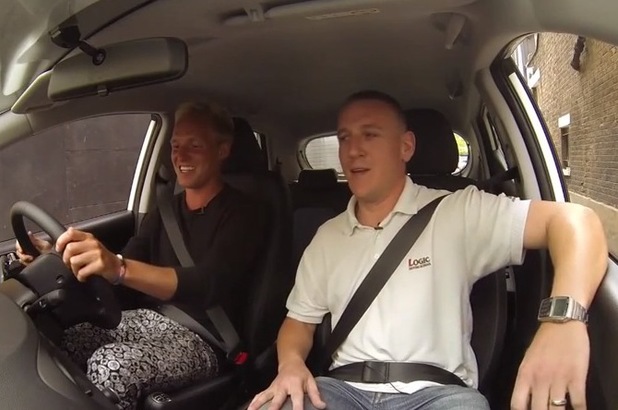 Minutes later, Jamie stalls the vehicle and Dean takes control, saying: "I think it's about time for me to take over."
Later on, the Candy Kittens owner is given another chance to have a go, but his parking is pretty questionable, as the pardy boi decides to leave the car stretched out horizontally.
However, Jamie seems proud of his skills: "Did you see that parking? I don't know why people park in one spot, just park across them!" he laughs.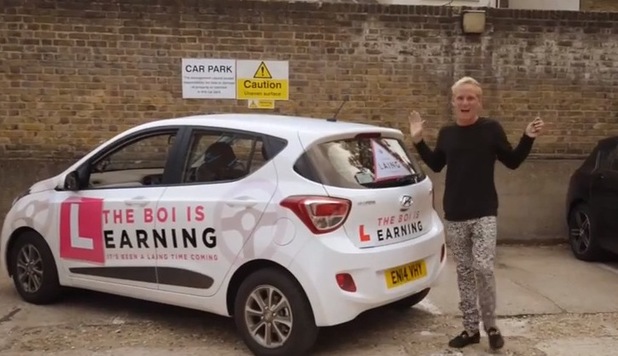 While we reckon he's got a fair while before getting that pink license, Jamie obviously thinks differently, exclaiming: "Apparently I was so good, the only other person to be as good as that first time driving was Lewis Hamilton."
But Dean butts in: "It wasn't quite as good as that. We're going to do need a little bit more work than that."
It looks like poor Dean has got his hands full with this one!
Check out the video here:
Reveal is now on Google Plus! Join us here for the latest pictures, fashion and celebrity news!