Rita Ora has opened up about the last-minute change of schedule at last weekend's Teen Choice Awards.
Rita was due to perform her single 'I Will Never Let You Down' at the ceremony in Los Angeles on Sunday night (10 August) but was forced to cancel the planned show, as she claims ex-boyfriend DJ Calvin Harris "didn't approve" it.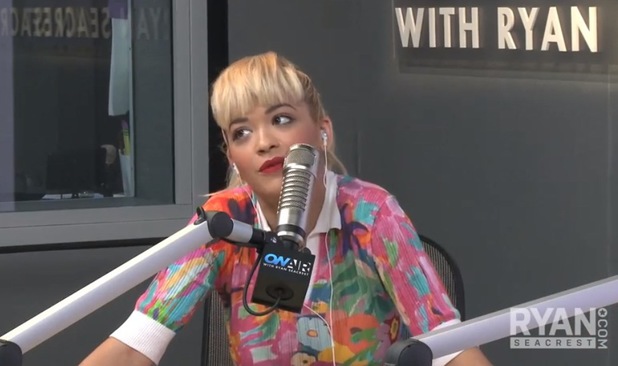 Rita was speaking about the single on
On Air with Ryan Seacrest
on Tuesday (12 August) where she described it as a "love song you can dance to".
'I Will Never Let You Down' was written and produced by Calvin and he owns the creative rights to the song. The pop song, which was released in May when Rita and Calvin were still dating, went straight in at number one in the official UK music charts.
Rita told Ryan: "I wrote this with a really special person and it was the first time I ever kind of opened my doors up for somebody I knew personally.
"So, this song was written out of love and I [liked it], it was convenient for the time it was written. But you know, people move on and move forward, but the song still has the same message and it's just about the hope of I will never let you down."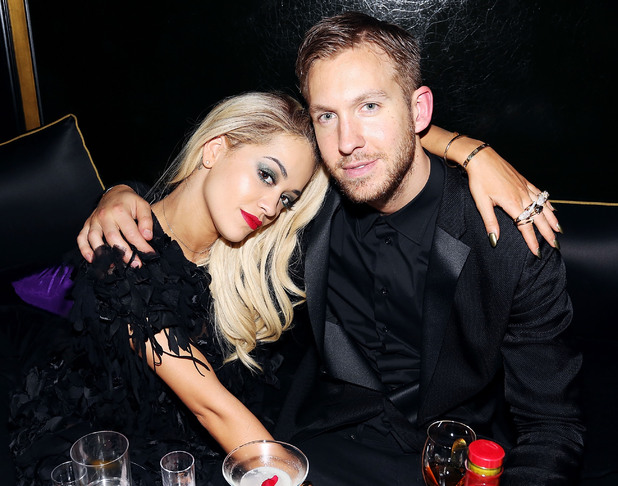 Rita clarified that the "special person" was indeed Calvin. "It was a chapter of my life that I'm very honest and open about and my songs come from honesty and real things," she continued.
Rita said her break-up with Calvin doesn't stop her from enjoying the song they wrote together.
"I'm very good at separating situations and I'm not going to put my selfish feelings forward when the song is great," she added. "I love the song. Unfortunately we couldn't do the Teen Choice Awards..."
When Ryan asked what happened, Rita simply said: "Ask Calvin", followed by a laugh.
"For anybody who doesn't understand how it works, he wrote and produced the song," she revealed. "He's an incredible song writer and I'm never going to disregard his talents. He has to approve anything TV-wise, for anybody who doesn't get it. And obviously he owns the rights to it and he didn't approve the Teen Choice Awards."
Rita, who rehearses for performances a month in advance, said she wasn't surprised by the decision, but declared: "I could have got told a few weeks earlier, that would have been nice".
Rita continued: "It was a last minute change, but you know what, it happens and we move on and move forward."
Ryan asked: "Why is there an issue? Why is there this bitterness?", Rita said: "I don't know. I feel like if you speak to Calvin you should ask him. I can't speak for him. I'm not like that. It is what it is. You write a song with somebody, and I guess there's some stuff that comes with it."
Rita said she was "p***ed" at the decision: "I'm not going to lie. Not even for my own selfish feelings, but for my fans, and the fact that the show was going to be awesome... Everything happens for a reason, that's how I looked at it."
In June,
Calvin announced via Twitter that he and Rita called time on their relationship, saying they had split "some time ago".
Soon after,
Rita broke her silence, telling fans that she "had an incredible time with Calvin and will treasure the memories"
, but wishes to move on.
Reveal is now on Google Plus! Join us here for the latest pictures, fashion and celebrity news!