TOWIE stars have rallied around Bobby Cole Norris following the devastating news that his mother has leukaemia.
The Essex favourite was visibly upset on today's
This Morning
as he revealed
mum Kym, 54, was in hospital undergoing twice daily chemotherapy
treatment.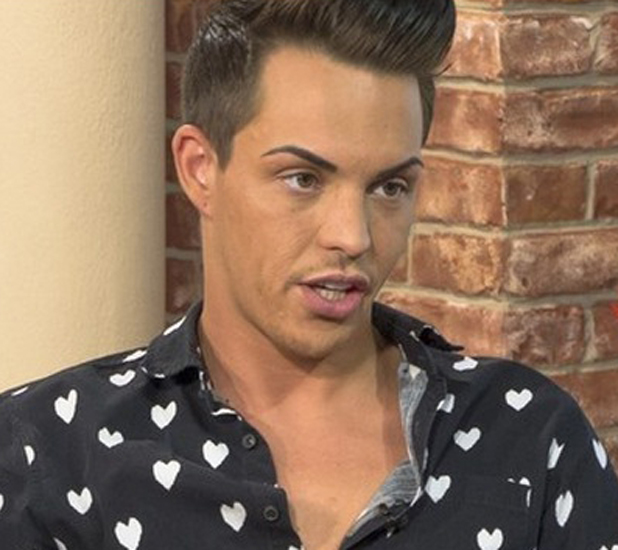 Just two weeks ago she was at her full-time job as a dental receptionist and living an active life. It was only when she started to feel tired and went for a blood test that the disease was diagnosed.
Following Bobby's emotional appearance on ITV, his co-stars, close friends and
TOWIE
fans sent him messages of support via Twitter.
Best friend Gemma Collins said: "You have been so strong I love you lots #SaveBobbysMum."
His ex-boyfriend Harry Derbidge wrote: "Stay strong babe, we are all here for you."
Former
TOWIE
star Charlie King added: "Bobby you are brave .... Keep strong and love to you and your mum @BobbyCNorris."
Bobby also received words of comfort from close friend Jessica Wright's mum Carol and Jan Rayment, the mother of Jess' boyfriend Ricky Rayment.
Carol tweeted: "Ah watching @BobbyCNorris on t v this morning we all here for you bob and anything you need knock on our door."
Jan added: "So sorry Bob didn't know this was happening with ur mum stay strong it will all hopefully all work out. Feels like this is close to home @BobbyCNorris mum is so ill please if u can get tested for Bone marrow u could save someone life."
Bobby, 27, is now supporting the blood cancer charity Anthony Nolan, which runs the UK bone marrow register.
He's been told a bone marrow transplant is his mum's "best hope".
"We were told that mum has a gene that will prevent the chemotherapy working to its full potential, and that her best hope of survival now is a bone marrow transplant," he said.
"I'm an only child and my mum had lost contact with her brother, but we have recently managed to track him down to arrange a test to see if he is a potential match for mum, but siblings aren't always guaranteed matches – the vast majority of people have to rely on finding an unrelated donor."