Made In Chelsea: New York kicked off yesterday (9 August) and Binky Felstead revealed she has finally split with former boyfriend Alex Mytton.
As the gang headed to NYC for a summer of fun in the Big Apple, it seems Binky was jetting off Stateside for a fresh start.
Now a single lady again and putting past events behind her, Binky set out to make amends with BFFs Cheska Hull and Lucy Watson.
Last series,
Alex confessed to cheating on Binky three times during their relationship
as well as
enjoying an orgy with fellow cast member Spencer Matthews
.
Choosing to stay with Alex despite him being unfaithful to her,
Binky came to blows with Cheska and Lucy
after they expressed their concern she would get her heart broken again.
Now having finally "said goodbye to Mr Mytton", Binky met with her sister, Anna Louise, as she arrived in New York alone and told her she felt "like such an idiot".
Speaking about her decision to break up with Alex, Binky said:
"I think I wasn't happy for a long time. I was trying to make it work because everyone was against us and that made me want to make it work even more. But actually the whole time I was fighting for us both, I realised how unhappy I was. I think I had to wear myself down to the point where I couldn't cope with it any longer."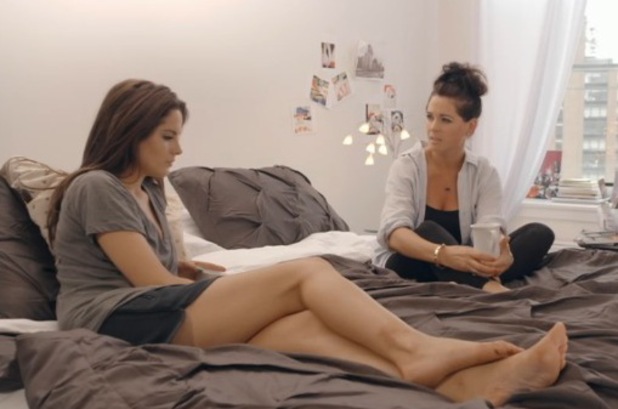 And after Anna Louise asked her how she was feeling about seeing Cheska and Lucy again, Binky told her:
"Cheska I will always love her and I want to see her and speak to her because I don't want that friendship to ever go.
"Where as with Lucy she's been actually not a very good friend, I would never turn my back on someone who has been going through what I've been through."
Later on in the episode at Oliver Proudlock and Stevie Johnson's house party, viewers saw Binky try to rekindle her friendship with Cheska, apologising for what had happened between them.
"I never thought for one second what you were saying was untrue, but love is blind and I couldn't hear what you were saying. Everyone knew I was going to get hurt… I was blocking that out. I needed to do this on my own and I did."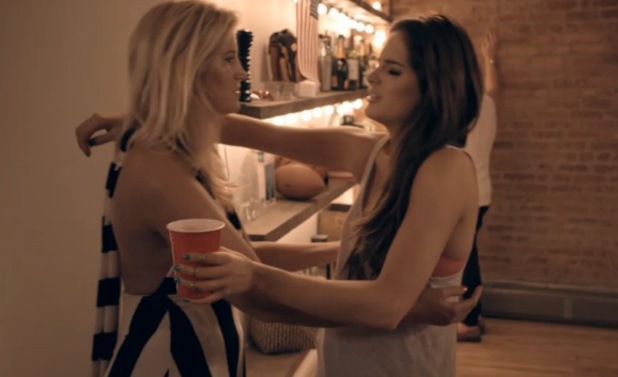 Cheska replied: "I'm proud of you, I do miss you and I do want things to go back to normal, that's what I want more than anything."
Telling Cheska the old Binky is back before hugging her pal, Binky said: "I want you to know I love you to pieces, always have done always will do. I went away temporarily in a whirlwind with the guy with the stupid hair, but I'm back."
And seeming to be in the mood for reconciling, Binky then decided to break the ice with Lucy asking her why she walked away from her, before apologising.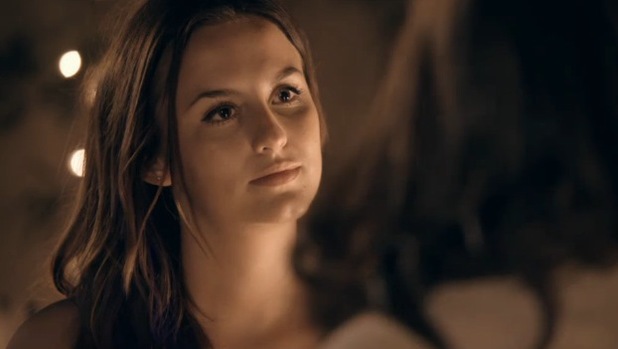 Telling Lucy she knew she could have handled things differently, Binky said she never thought Lucy would "actually walk away and mean it".
Sticking up for herself, Lucy told her friend: "I just felt like every time I tried to help, you made me feel bad for that. I feel like you thought I was acting in a malicious way and that's what really upset me...
"Binky I didn't walk away, I was pushed. I was shoved. I was texting you, I wasn't getting replies, I'd still text you, I'd call you."
Feeling enough was enough, Binky apologised: "I'm just glad that he's out my life, I don't want a boy to come between us. I am sorry."
Reflecting on the episode last night, Binky took to Twitter to tell her followers she had finally learned her lesson. She tweeted: "Chicks are and always always will be better than d*cks! Lesson learnt! Sorry dudes #binkyisback."
And letting bygones be bygones, Lucy too was keen to put their spat behind them. Lucy tweeted, "Boys should never come between friends", before tweeting Binky directly to say "love you chick. Life lessons learnt".
Finally there is peace between our Chelsea beauties... or at least for now.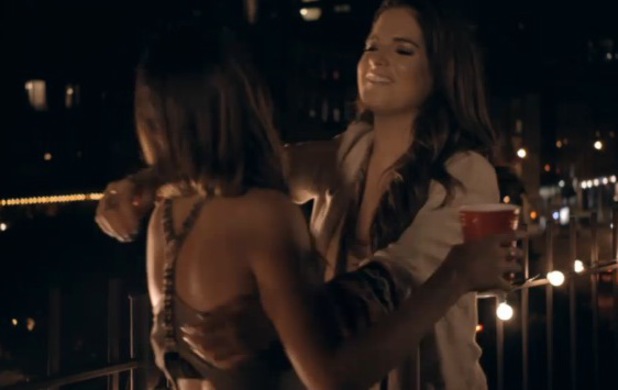 Meanwhile,
MIC newcomer Billie Carroll
caused quite a stir after being introduced to the SW3 gang, with Spencer, Stevie and Jamie Laing all vying for her attention.
In a sneak peek at next week's episode Alex arrives in New York much to Binky's disapproval and it's not long before he's upsetting people again as a tearful Jamie tells his friend to go back to London.
Intrigued? Us too!
Catch the next episode of Made In Chelsea: New York on Sunday (17 August) at 9pm on E4.
Reveal is now on Google Plus! Join us here for the latest pictures, fashion and celebrity news!