Kristen Stewart looks AMAZING just casually striking a pose in her local supermarket's grocery section for ELLE US magazine.
The
Twilight
actress is known for being grounded and shunning the glamorous lifestyle so we think this gorgeous photoshoot at Fields Market in West Hills, California is pretty perfect, don't you?!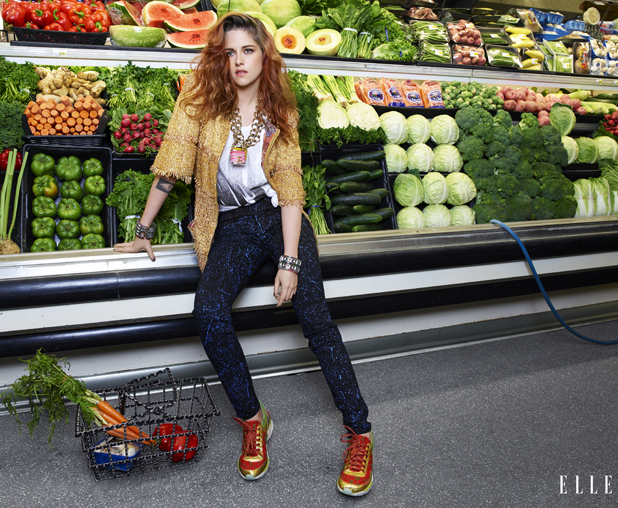 We actually love this shoot! Dressed in Chanel, Nike and Proenza Schouler, the star is smokin' hot in these pictures by photographer Michael Thompson.
And we
totally
look like this when we're doing the weekly shop. Although sadly, we're not as lucky as Kristen to have an actual Chanel-made grocery basket.
Yes! It's Chanel!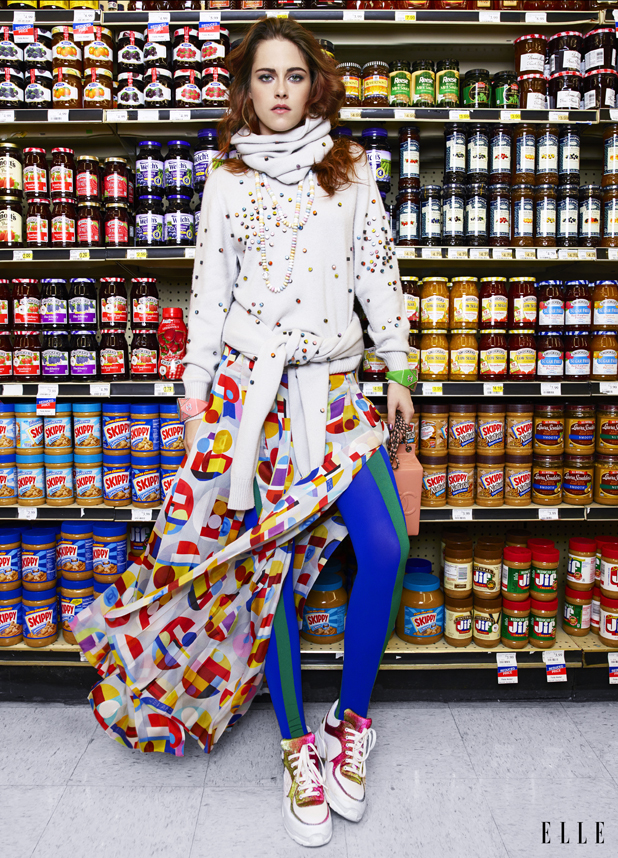 Kristen is the current face of Chanel, which actually held a grocery shop-themed catwalk show at Paris Fashion Week in March. Kristen's basket is the same as the ones carried by the models on the runway.
As well as sizzling as the cover star of the magazine's new September issue, Kristen opens up about living her life in the public eye and how she works for herself, not for others.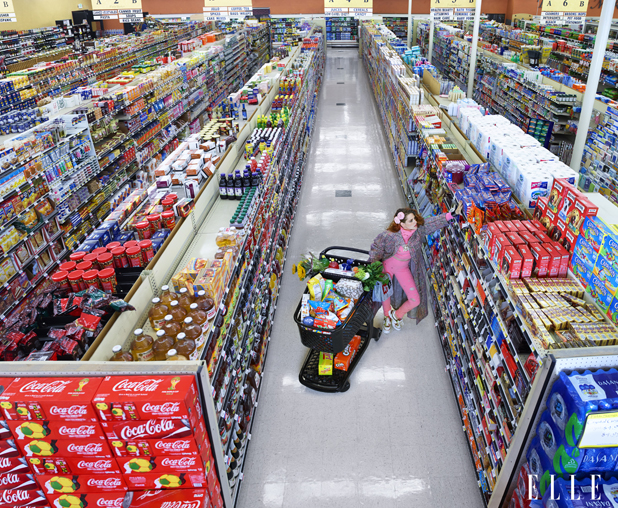 She's known to dislike her private life being the centre of attention, and tells the mag she feels like she can't win at times when it comes to how she's viewed by people.
"Now I feel like if I smiled for a paparazzi photo — not that I ever would — that's exactly what people would be desecrating me for. They'd be like, 'Now you're going to give it up, now you're a sellout.' like, okay. What do you want? What would you like?'"
She recalls the first time she realised photographers - and the public - were interested in her, shortly after the first
Twilight
movie was released.
"The day the movie came out there was a picture of me — in the New York Post, I think. I was sitting on my front porch, smoking a pipe with my ex-boyfriend and dog. And I was like, Oh sh*t, well, I have to be aware of that."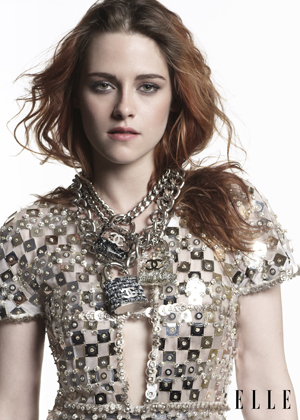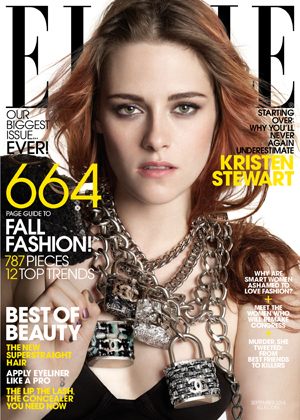 Despite being central to one of Hollywood's biggest ever franchises, Kristen says she'll never let other people - or trends - influence her career decisions.
"Never at any point have I sat down and plotted how I should proceed from here on," she explains.
"As soon as you start thinking about your career as a trajectory — like, as if you're going to miss out on some wave or momentum — then you're never doing anything for yourself anyway. Then you're truly, actually, specifically working for the public. You're turning yourself into a bag of chips."
The full interview and fashion feature can only be found exclusively in ELLE's September issue, available digitally and on newsstands in select cities starting August 12, and nationwide on August 19.
Reveal is now on Google Plus! Join us here for the latest pictures, fashion and celebrity news!