One Direction's Liam Payne has moved on from his obsession with Niall Horan… now all he wants to do is bake!
The gorgeous singer swapped his
Mrs Horan profile name
on Twitter in favour of a new moniker:
Liam Payne
The Baker.
Kinda catchy, don't ya think?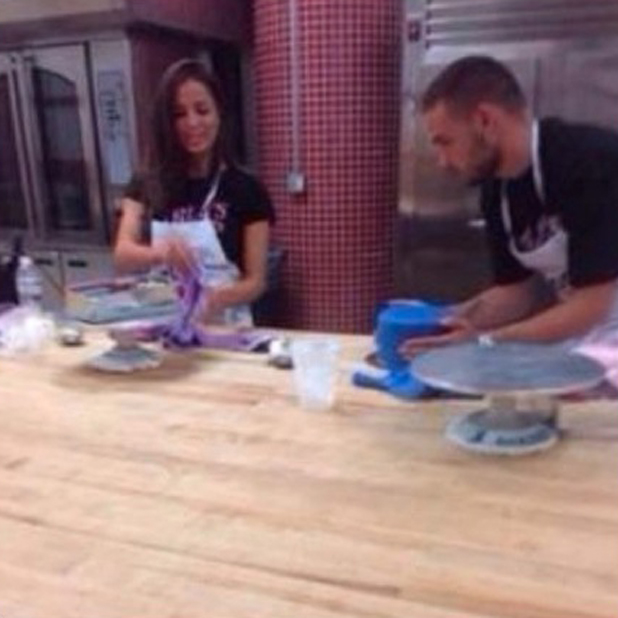 Now we all know Harry Styles worked in a bakery before finding uber-fame with 1D, so we initially thought perhaps Harry had been teaching Liam some bread making techniques in the kitchen.
But no!
Liam's sudden passion for cakes and buns came courtesy of a visit to
Cake Boss
venue Carlo's Bakery.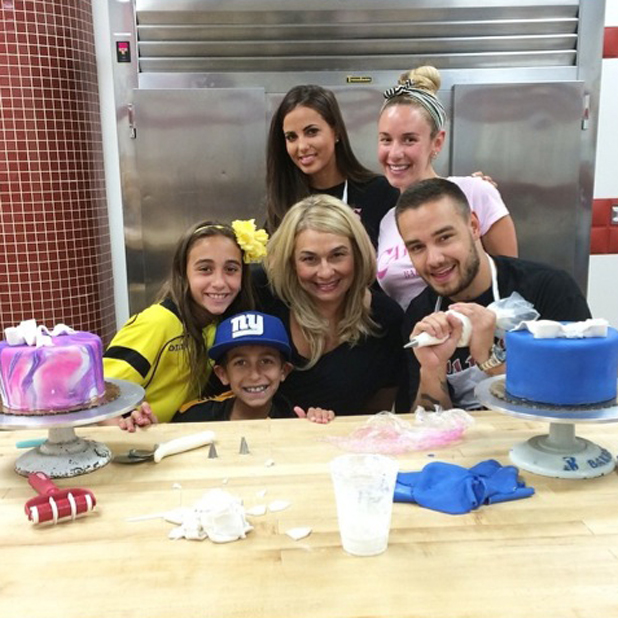 The 'Best Song Ever' singer and his beautiful girlfriend Sophia Smith stopped by the New Jersey shop yesterday and, according to Carlo's Facebook page, they spent time decorating cakes.
He even helped out behind the counter!
Liam had sent a tweet to the show's star, Buddy Valastro, saying he was a fan and wanted to visit. And when you're a member of 1D clearly you get what you want right away!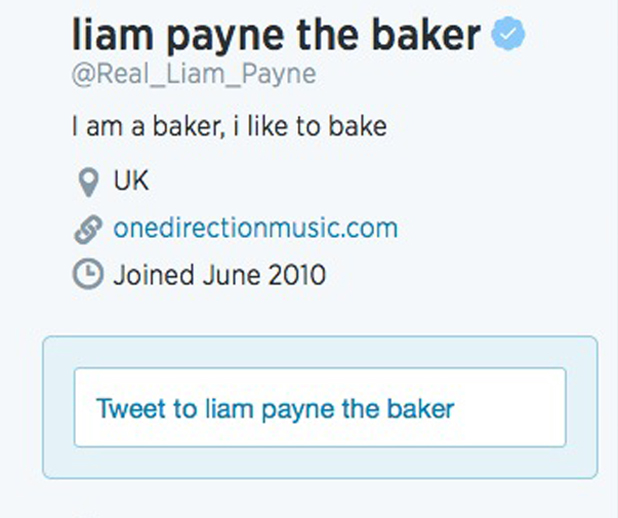 A photo posted to Facebook shows Liam and Sophia hanging out with shop staff and kids. How happy does Liam look?! A man who loves to bake… Sophia, he's a keeper!
Liam's such a fan of baking he's even changed his Twitter picture to one of him and Sophia hard at work in the kitchen, while his Twitter bio reads: "I am a baker. I like to bake."
His transition into master cake maker came on the same day
Great British Bake Off
returned to our screens for a new series. We wonder if he's got the series on record to watch when he gets back from America?!
Liam's sudden switch from Mrs Horan to rapper (which he did a brief Twitter stint as) to master baker sparked one of the best 1D Twitter hashtags ever: #HelpLiamFindHisIdentity.
(And it doesn't help that Liam's Twitter handle is @Real_Liam_Payne but his Instagram one is @FakeLiamPayne.)
Oh we do love the Directioners!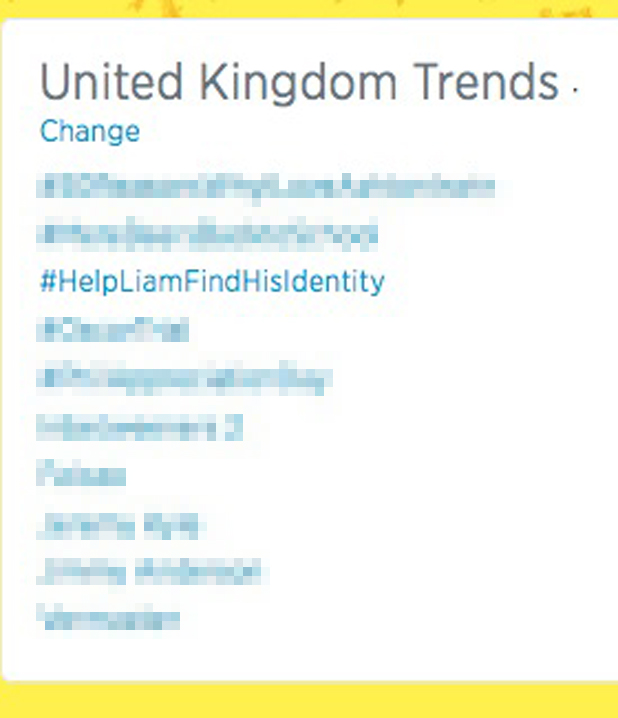 Thousands of messages have poured in from fans chuckling about Liam's bemusing behaviour and offering him advice. "Maybe he's like Hannah Montana and is different people?" said one. Another tweeted: "Let's leave him lost for a bit. I'd quite like to see what he comes up with next."
Us too!
Earlier this week, the star made us chuckle when he changed his Twitter profile into a Niall Horan shrine, describing himself as Mrs Horan and posting endless messages about how dreamy Niall is and how fantastic he is. (As we all know!)
Mrs Horan, Liam The Baker, what's next?!
Reveal is now on Google Plus! Join us here for the latest pictures, fashion and celebrity news!