When it comes to Virgin Media's V Festival every year, there's no doubt ticketholders are completely spoiled for choice with the acts. Hello, Beyonce last year! How incredible was she?! David Guetta, Eminem, Rihanna, Arctic Monkeys, Kings of Leon... every year they pull out all the stops!
So no surprise this year is no different! Lucky attendees at the Chelmsford and Staffordshire venues this year will have their pick of pop, rock, dance and indie acts to choose from. The only question is: who to watch?!
Here are
Reveal
's tips for ten acts to look out for (and it's by NO MEANS an exhaustive list!) and the songs we particularly want to hear...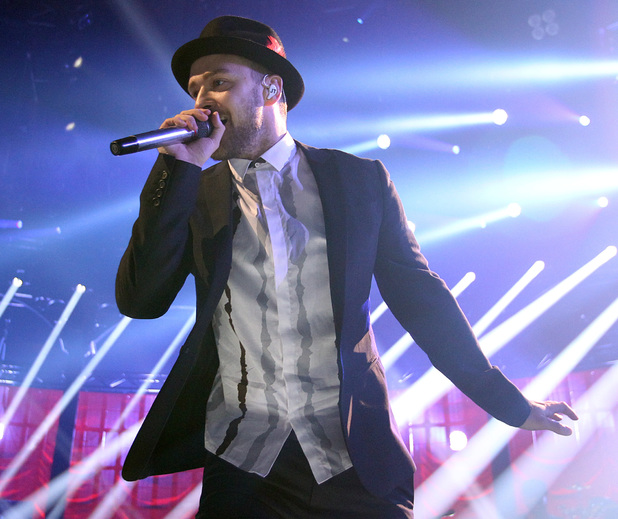 Justin Timberlake
How could Justin NOT be on our list?! If Justin Timberlake is going to be putting on an amazing show in the centre of England then WE ARE GOING TO BE THERE! The gorgeous crooner is playing Saturday night at Chelmsford and Sunday night at Weston Park. We'll expect a full run down of all his classics including 'Cry Me A River', 'SexyBack', 'Rock My Body' and, um, dare we hope, at least one N' Sync classic... We're also expecting the newer ones like 'Suit and Tie, 'Mirrors' and 'Take Back The Night'. Perhaps we'll spot devoted wife Jessica Biel in the crowd too?!
'SexyBack'
Still to this day Mr Trousersnake's best song (in my opinion) and the one that made me fall in love with him all over again after his N Sync days! (Brigitte Swimer)
'Senorita'
As if Justin's dreamy vocals weren't enough to make you get giddy at the knees, just imagine the smooth operator singing straight to you from the stage - swoon. This old school JT number is not only a tune and everyone's fave, but it's sure to get us all ad-libbing like we're X Factor worthy. (Katie Storey)
'Mirrors'
It's a deep, reflective song, but it's definitely a crowd pleaser. The hit has taken pride of place as the closing song on JT's current world tour, so it's only right that V Fest get a special rendition too. Expect plenty of swaying from side to side and hands in the air! (Olivia Heath)
James Arthur
Fans will know James unfortunately had to pull out of his V slot last year due to illness so we bet he's raring to go this time around. The former
X Factor
winner will be eager to pull in the crowds on the main stage. We're expecting his smasher of a first song 'Impossible' to go down a treat. Will he be previewing any new tracks? He has been in the studio after all...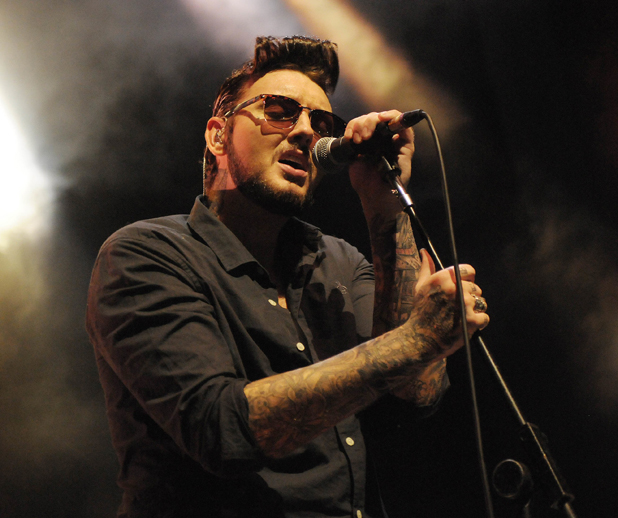 The Killers
This band is just MADE for festivals! Trust us, having seen them lighting up a festival field before you do not want to miss them! Their booming anthem songs are meant to be sung by thousands in the dark. We reckon there will be mass singalong when 'Mr Brightside' is played... although, to be honest, we're expecting a massive reaction to all their tracks. 'Somebody Told Me', 'Smile Like You Mean It', 'Bones', 'All These Things I've Done'... have they ever done a bad song?! Plus frontman Brandon Flowers is rather easy on the eyes, right?!
'Mr Brightside'
A favourite in student unions everywhere, this is one song guaranteed to get EVERYONE singing along, hugging and reminiscing about days gone past. Played to thousands on festival stage at night, we can only imagine what the atmosphere will be like! (LM)
Ed Sheeran
Who doesn't love Ed Sheeran? Arguably the most fanciable red head in the world (sorry Prince Harry), the insanely talented singer-songwriter will belt out some of the best pop tunes around from 'A Team' to 'Sing'. This will be an incredible set, we just know it! If only he could convince some of his collaborators to pop along too. Taylor Swift, anyone? Pharrell? We'll keep our fingers crossed...
'Sing'
Ed's had so many incredible tracks it's hard to choose a favourite but if we could only see him perform one it would be this. Constantly on the radio, infectiously catchy, and one to get us dance, we'll be front row! (LM)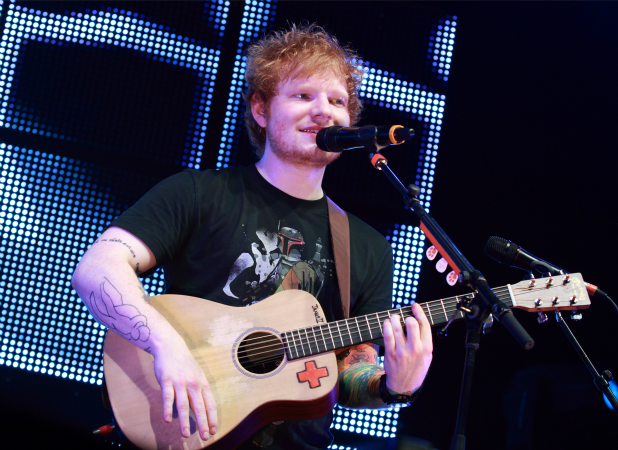 Sam Smith
Everyone is a fan of Sam Smith. Even Kim Kardashian got all starstruck cosying up to him on US TV last week! It doesn't feel like the British star has been around that long but he's certainly struck a chord thanks to his fab tracks like 'Money On My Mind' and 'Stay With Me'. Naughty Boy is also going to be at the festival. Do we sense a 'La La La' collaboration?
Jason Derulo
Jason De-Ru-Lo! He's guaranteed to get the crowd pumped with his dance tracks. 'Trumpets', 'Talk Dirty', 'It Girl', 'Don't Wanna Go Home', 'Whatcha Say'… THERE ARE TOO MANY TO NAME! Maybe girlfriend Jordin Sparks will come along too? We'd love to run into her on the camping field, maybe buying a beer and chips...
'Wiggle'
'Wiggle' is a typical club-banger. Like the music video, we can probably expect lots of booty shaking in the crowd (providing there's enough space, of course)! (OH)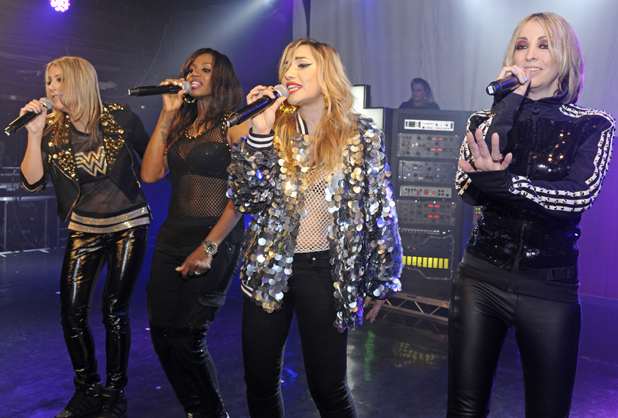 All Saints
Ever since
Big Reunion
we've all been obsessed with blasts from the past and music from our childhood. For us, that definitely includes All Saints! Mel, Shaznay, Nicole and Natalie will hit the stage to perform some of their greatest hits, hopefully including the insanely wonderful 'Pure Shores' and everyone's favourite naughty song as a child, 'Lady Marmalade'. Remember the excitement when you learned what 'Voulez vous couchez avec moi?' meant?!
Cee Lo Green
It feels like it's gone a bit quiet music-wise from Cee Lo, probably because he's been so busy the past couple of years as a coach on
The Voice US
. But we're convinced once he starts to belt out that summer favourite 'Crazy' everyone will go crazy! If you've ever seen Cee Lo perform or watched him on
The Voice US
, you'll know he has a giant personality and puts on one helluva show.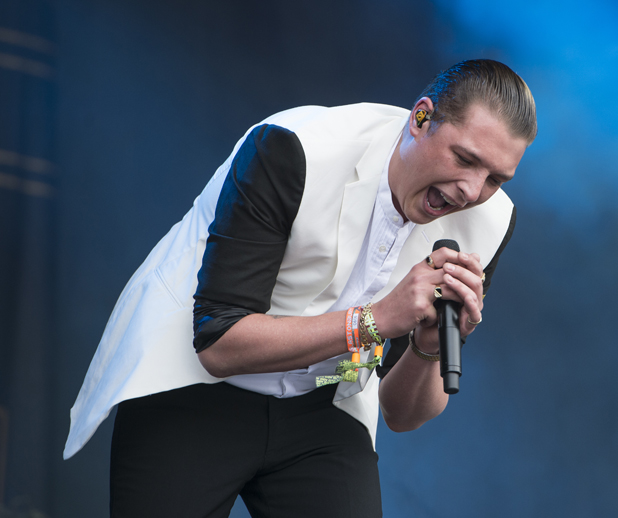 John Newman
The soulful crooner who has moves to rival even Michael Jackson (no kidding – he even dons the white socks and black shoes) will definitely be one not to miss. When the smooth operator's raspy vocals haven't got you weak at the knees, his big energy tracks like 'Not Giving In' and 'Love Me Again' are sure to get you jumping. Having started out with Rudimental, John Newman isn't shy to take to the mic with his good pals, so if you're lucky you may be seeing him more than you think… Anyone for a guest appearance??
Newton Faulkner
The guy with dreadlocks and a guitar who has us all wishing we were just as cool as him. Newton, the acoustic genius sure knows how to capture a room with his impressive guitar-playing skills and dream-like folky sound, with feel good tracks like 'Write It On Your Skin', crowd pleaser 'Dream Catch Me' and no doubt a few covers slipped in along the way, his set is bound to be a winner.
For the full lineup and details visit V Festival's official website here
Reveal is now on Google Plus! Join us here for the latest pictures, fashion and celebrity news!