Britney Spears has hinted that she wants to film a Crossroads 2 movie with Zoe Saldana.
The US star made the suggestion last night (4 August) while sending a sweet message to Zoe on Twitter.

Last week, Zoe appeared on US show
Watch What Happens Live
and only had nice words to say about Brit - who she starred alongside in the 2002 film
Crossroads
- and Britney wanted to say thanks.
But she also revealed that she'd love for them to work on a movie sequel together!
Britney tweeted a clip from
Crossroads
, which showed herself, Zoe and co-star Taryn Manning dancing along to music in the car during their characters' road-trip.
Alongside it, she said: "@zoesaldana Truly the sweetest, thx 4 the kind words. Nothing but great memories of working w u. Crossroads pt 2? ;)"
We'd LOVE a
Crossroads
part 2!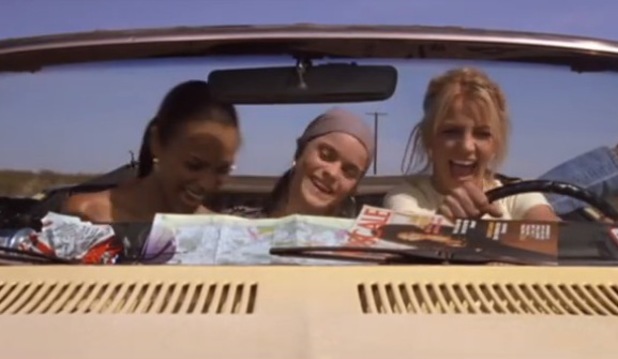 The subject of Britney came up on
Watch What Happens Live
when a viewers called in and asked Zoe if she had seen the star's Las Vegas show and whether she'd "heard her single without auto-tune".
Zoe replied: "Well that's mean, because I'm pretty sure that 80 per cent of our music artists would be mortified if they were caught singing without their own auto-tune.
"I haven't seen her show in Vegas. I have a huge amount of respect for Britney Spears and I've always said this, and will always continue to say it, she was the one big, big celebrity that I met when I was starting to work in Hollywood who literally was humble."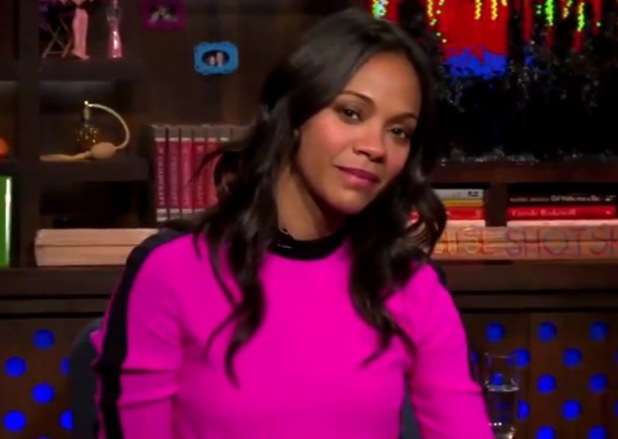 She continued: "Whatever was going on in her mind and in her world, it was never about hating her neighbour. She was the only pop star at that time - and I can name a lot of prominent figures right now that today are more famous than Britney that literally got to where they are now by hating on her.
"It was 'cool' at one time to diss her, and Britney never did that. She had the biggest fan base and I do believe that people and children gravitate to good energy and she's definitely in abundance of that."
Aw, that's so nice!
Watch Britney, Zoe, Taryn and Anson Mount singing on their road trip here: