Geordie Shore's Charlotte Crosby says she will never live down her co-star fling with Gary Beadle.
They might have been
Geordie Shore
lovebirds back in the day, but her little rendevous with Gary is something Charlotte reckons she will "go to her grave" with.
"It'll be on my tombstone – by the way Charlotte and Gary were a thing once!"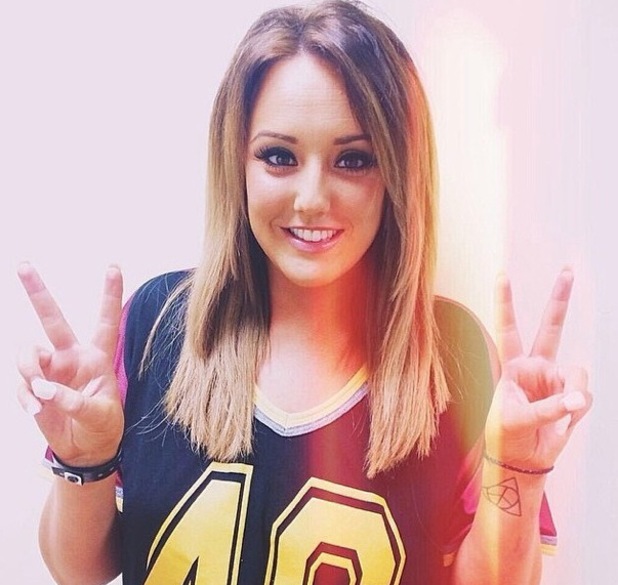 Geordie Shore
only came back onto our screens two weeks ago, but our
Geordies definitely returned to the house with a bang
and ladies man Gary wasted no time in jumping into bed with housemate Marnie Simpson.
After getting down and dirty with Gaz, Marnie has been seen worrying what exactly Charlotte will make of her bedroom antics when she comes back to the house, but speaking to
Reveal
, Charlotte said she "really wasn't bothered".
"Everyone thought it was going to be such a big deal with me, but I've got a boyfriend... It's a bit frustrating to be honest, I think people need to get over the fact that me and Gary were never boyfriend and girlfriend", she said.
Despite being loved-up with her boyfriend, Mitch, for over a year now, Charlotte was quick to say we "won't be seeing him again" after his appearance on the show last series.
Having had a little too much to drink when he came into the house, Mitch ended up arguing with Charlotte, leading her to fall out with BFF Holly Hagan.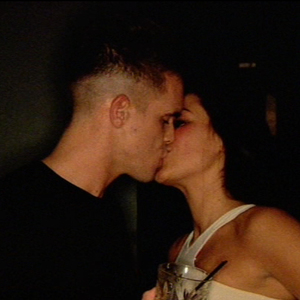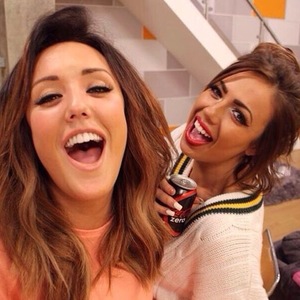 But proving it's all water under the bridge, the
Celebrity Big Brother
winner said going back into the house wasn't awkward at all as things were "just like normal" on her return.
Like Charlotte, James Tindale is the only other housemate to be in a relationship outside the house and on a show where pulling and partying are the priority, both Geordies have struggled to enjoy their nights out in the house.
Admitting it can be difficult being in a relationship on the show, Charlotte said: "Sometimes you kind of feel like, do you have a place there anymore? But now I'm having so much more fun."
And helping to put a smile on Charlotte's face this time round are
newbies Aaron Chalmers and Kyle Christie who are heading into the house
.
Although Kyle hasn't yet made his entrance, Aaron's arrival came as a bit of a surprise to Holly and co in episode one.
But according to Charlotte, the house "always have an inkling" when someone new is going to come in and luckily for her, the two new boys are familiar faces.
For Charlotte, already knowing Aaron and Kyle "made it even easier" for herself and the other cast to welcome them into their Geordie family.
"You didn't have those doubts of like 'sh*t are we going to like them? Are we not going to like them? Are they going to be nasty?' and they walked in and it was just like 'oh my god – it's Kyle and Aaron', I love them to bits."
New lads Aaron and Kyle have joined the
Geordie Shore
cast for its eighth series and looking back on the show Charlotte "never, ever" thought it would be such a hit.
"I remember when we were all filming series one and we kept asking for time off from filming because we had all applied for jobs and we wanted to see if they had got back to us. I wanted to work in a call-centre", she said.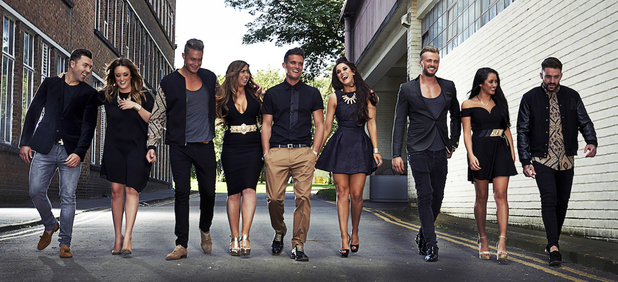 And despite her new found celebrity status and showbiz parties, it seems Charlotte is still a call-centre girl at heart.
Admitting she would love to go back and work in a call-centre now, it seems it's the little things in life that keep our girl happy.
"Oh, it was so much fun man! You got your card and swiped for the gates to open when you walk in, you had your dinner hour and everyone goes to the canteen - I LOVE canteen food - I'd get sausage and beans and chips...You'd sit in front of your computer with your headset on and feel dead important..."
We're sure plenty of companies would love Charlotte to man their phones for a day as she's definitely got the gift of the gab, but if she had to talk her fellow celebs into joining her in the
Geordie Shore
house, who would she try and persuade?
"I would want to put all the other reality stars in... like a mash up of
TOWIE, Made In Chelsea
and
Geordie Shore
. Get all the best characters out of each one and put them in the house. Throw in a few from
Jersey Shore
as well and see how everyone copes... I don't think they could."
Now, that we would love to see!
With a little less glamour, no outside communication and a house full of people, Charlotte isn't too convinced her fellow reality stars could cope with the Geordie lifestyle.
"We literally go in that house and we're normal people. We don't have our make up done, we don't have our phones, we live on top of each other, we don't get to ring people we want to ring, I'd just love to see how they cope. They'd never be able to do it – they'd be the biggest divas in the world."
Hmmm, we think she might be onto something! What do you say MTV?!
Catch Charlotte on tonight's episode (5 August) of Geordie Shore at 10pm on MTV.
Reveal is now on Google Plus! Join us here for the latest pictures, fashion and celebrity news!
Watch the trailer for Geordie Shore Series 8 here: