Kim Kardashian and Kanye West have arrived in Ibiza.
The married couple touched down on the Spanish party island on Friday evening (1 August) accompanied by Kim's mum Kris Jenner and her sister Kendall Jenner.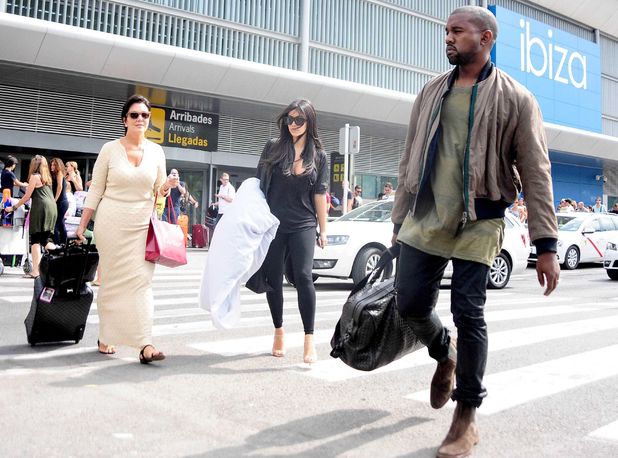 Kim, 33, tried to keep a low profile as she walked through the airport, keeping her head down and hiding behind her dark sunglasses.
She was carrying a large pillow showing she came prepared for the
long-haul flight from LA
.
Kim and Kanye are just the latest celebrities to hit Ibiza. Already having fun in the sun are stars including Leonardo DiCaprio, Orlando Bloom, Paris Hilton and Justin Bieber.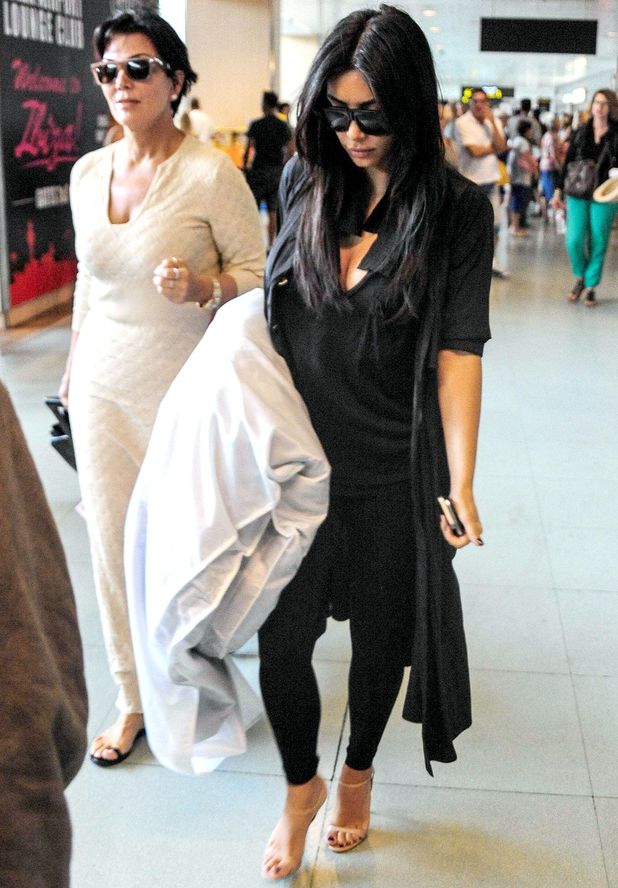 It's thought Kim, Kanye and the clan are in town to attend fashion designer Riccardo Tisci's birthday party.
Their baby daughter North West, one, was not photographed at the airport. Was she just being shielded from the cameras? Or was she back home in the US being looked after by aunts Khloe and Kourtney?
Kim's arrival in Ibiza came following her
'feud' with brother Rob's ex-girlfriend Adrienne Bailon
.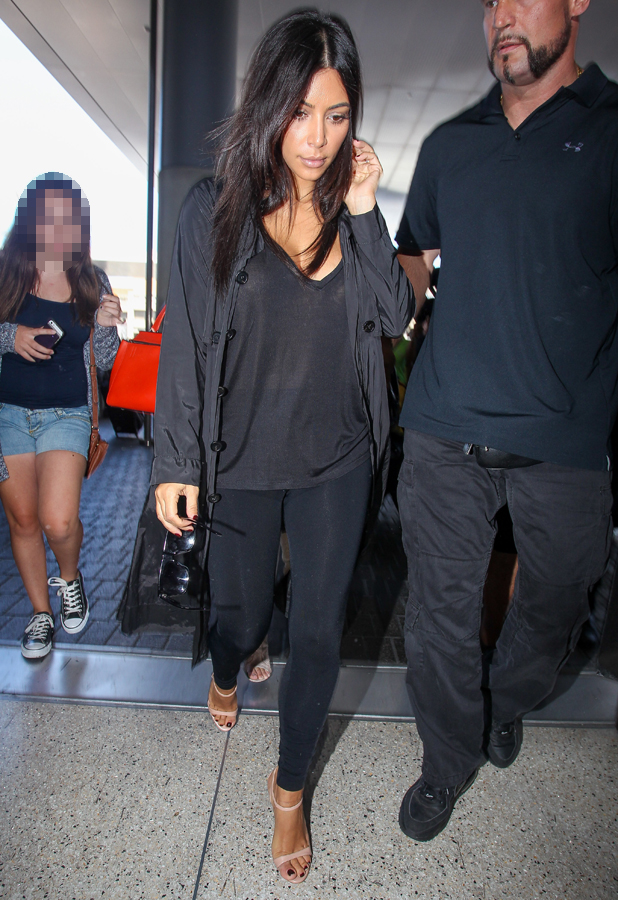 Protective big sister Kim was unhappy with a recent interview Adrienne gave in which she suggested being associated with the Kardashian label may have been "hurtful" to her and her career.
Kim then tweeted: "Funny how she says being with a Kardashian hurt her career yet the only reason she has this article is bc she is talking about a Kardashian. So sad when people try to kick my brother when he is down #FamilyForever."
Adrienne, 30, came back with a response of her own the following day, writing on Instagram: "Fame and a career are two different things. I've always had a career. I have been working hard since I was 15 years old. Being someone's "girlfriend" was never what I wanted to be famous for.
"What makes you "famous" isn't always what you want to be "labeled" as, or known for. If anyone should understand that… It should be you."
Fans have wondered if that was a pointed reference to Kim's infamous sex tape that propelled her to stardom?
Adrienne concluded: "I also stated in the article that none of this would have stopped me from being in love and being in that relationship. I just would have gone about it differently. You can love someone just as much in private. We all learn from our first loves."
Now that both Kim and Adrienne have had their say, let's hope everyone can move on.
Reveal is now on Google Plus! Join us here for the latest pictures, fashion and celebrity news!