Adrienne Bailon has finally responded to Kim Kardashian's anger over a recent interview where Adrienne discussed her ex-boyfriend, Kim's younger brother Rob.
Kim, 33, had been annoyed by the Latina magazine chat in which actress, singer and TV host
Adrienne suggested being linked to the Kardashian name had been "hurtful" to her
and her career.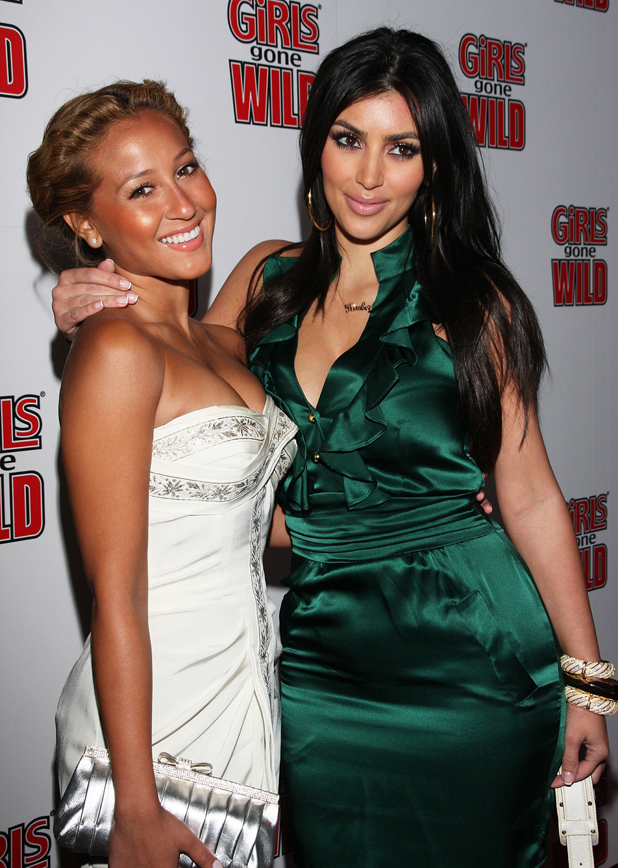 Adrienne also spoke about Rob cheating on her, saying people still accused Adrienne of ruining Rob's life by not forgiving him.
That all promoted Kim to tweet: "Funny how she says being with a Kardashian hurt her career yet the only reason she has this article is bc she is talking about a Kardashian. So sad when people try to kick my brother when he is down #FamilyForever."
Adrienne, 30, has now hit back with a message of her own posted to Instagram.
"Fame and a career are two different things. I've always had a career. I have been working hard since I was 15 years old. Being someone's "girlfriend" was never what I wanted to be famous for.
"What makes you "famous" isn't always what you want to be "labeled" as, or known for. If anyone should understand that… It should be you."
Was that a pointed reference to Kim's infamous sex tape that propelled her to stardom?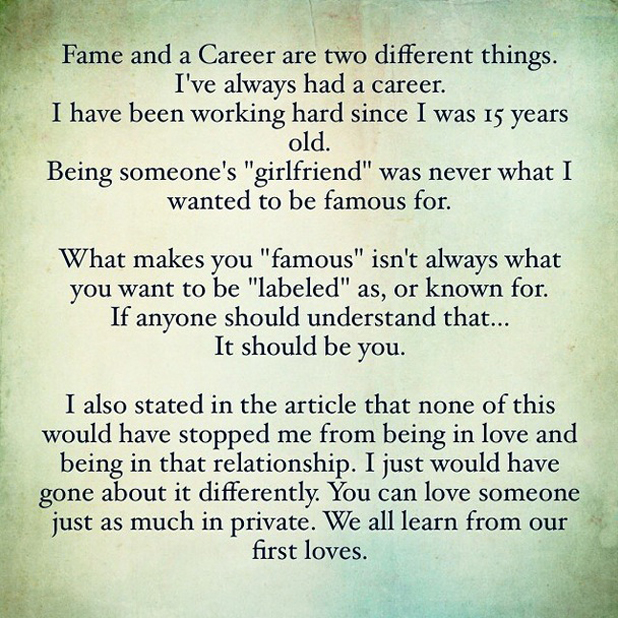 Adrienne continued: "I also stated in the article that none of this would have stopped me from being in love and being in that relationship. I just would have gone about it differently. You can love someone just as much in private. We all learn from our first loves."
The romance between Adrienne and Rob was featured on
Keeping Up With The Kardashians
. They split six years ago.
Meanwhile, Rob hasn't directly commented on the whole incident although he did retweet a message from sister
Khloe yesterday which simply read 'FDB'
(which translates as f**k dat b***h).
Reveal is now on Google Plus! Join us here for the latest pictures, fashion and celebrity news!