Rob Kardashian has got us wondering if a recent cryptic tweet is his response to ex-girlfriend Adrienne Bailon's controversial new interview.
Actress Adrienne hit the headlines EVERYWHERE yesterday when
Latina
magazine released an issue which saw Adrienne lamenting her Kardashian connection and how Rob cheated on her.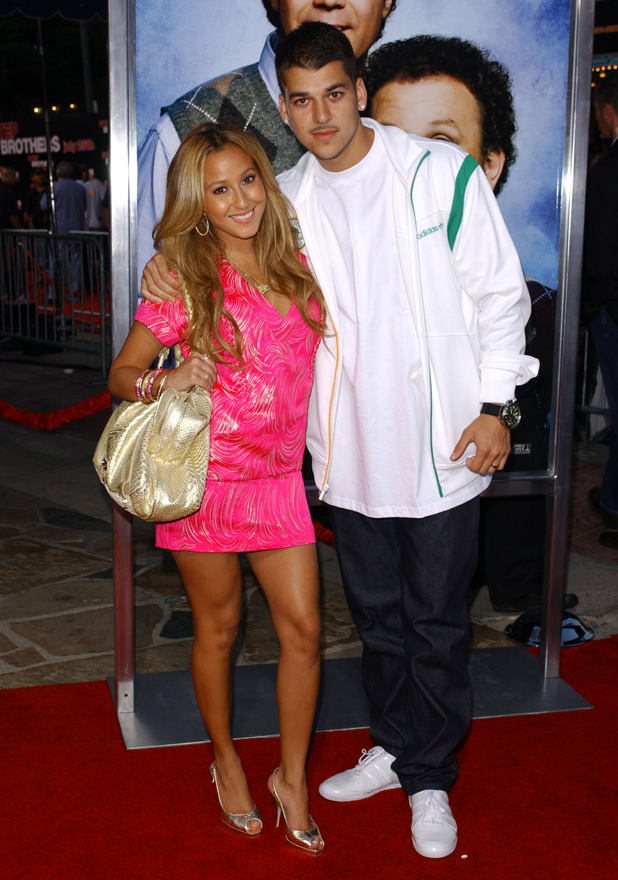 In the chat, the actress and TV host said she felt being linked to the famous family had harmed her career, and suggested she had been accused by fans of ruining Rob's life even though he was unfaithful to her.
Well, has Rob now responded?
The usually somewhat mysterious Kardashian brother retweeted a comment from sister Khloe which simply read: "FDB."
Translated via Urban Dictionary, that means: "F**k dat b***h."
Nice.
So, is that his response? Or something totally different? As always with Rob's somewhat rambling, it's unclear. Just after tweeting that, he went on to praise Nicki Minaj and say he wants to dress more like Scott Disick.
However, two people we know DO have an issue with Adrienne's interview are Rob's sisters Kim and Khloe, who were both vocal about their annoyance yesterday.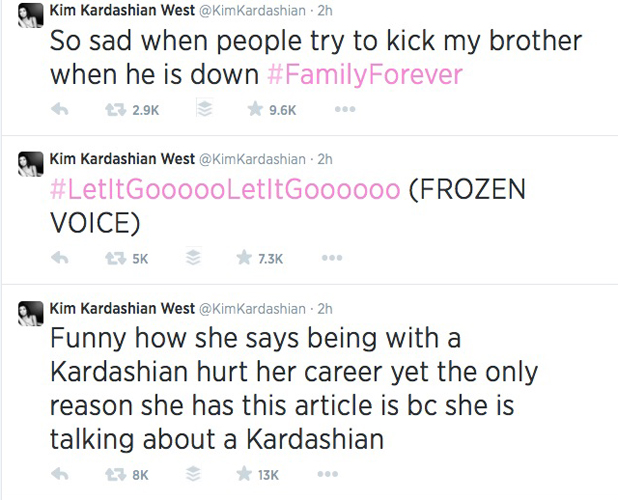 Kim tweeted: "Funny how she says being with a Kardashian hurt her career yet the only reason she has this article is bc she is talking about a Kardashian. So sad when people try to kick my brother when he is down #FamilyForever."
Then Khloe waded in, saying: Thought her and I were cool SMH [aka shaking my head]."
She added: "Don't kick my brother while he's down."
So far, Adrienne - who split from Rob six years ago - has not reacted to anything, other than to post the cover of Latina magazine on her Twitter feed. We'll wait and see if she has a comeback...
Reveal is now on Google Plus! Join us here for the latest pictures, fashion and celebrity news!