Kate Upton looks gorgeous in her latest ELLE UK magazine photoshoot where she opens up about her famous curves and loving her body.
The blonde supermodel has been taking the fashion world – and Hollywood – by storm thanks to her gorgeous figure and all-American good looks.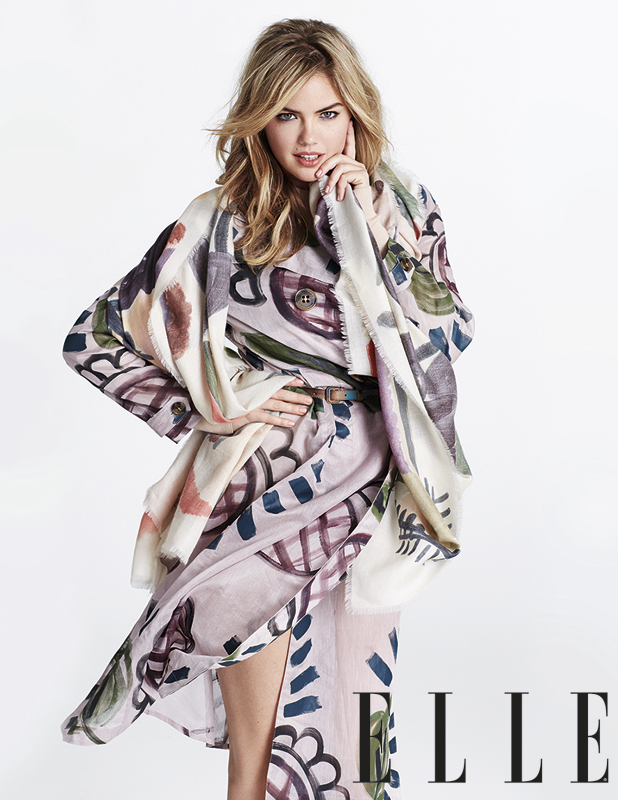 And she tells
ELLE UK
that although agents in the past have suggested she needs to lose weight (as if!), the fashion industry has been hugely complimentary of her natural curves.
"Everyone in the industry seemed to accept it and love it. I didn't go through any hard times. Agents have put me under pressure to lose weight in the past. I would go on set and clients loved me. And then I would go into an agency and feel like crap about myself," she recalls.
"They would say: 'Just lose five more [pounds]!' But I couldn't give a crap. I still don't. To me, agents don't necessarily understand the realities of the industry; they're sitting behind a desk. They've never been on catalogue jobs, they've never travelled like models travel.
"They're bookers: they say: 'Be on set at such and such a time.' And sometimes they even get the address wrong. Terrible! I never listen. I'm fine.'"
Kate explains that she grew up in Florida where wearing a bikini is part of normal life and she was thrilled when she developed from a girl into a curvy woman.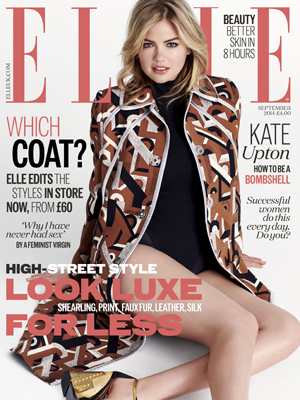 "When I first started modelling, I was a normal catalogue model. Then, I became a woman, and I was really excited about becoming a woman. Because I'm from Florida, it's all about being in bathing suits. It's a different view of beauty there. You are ugly if you don't have a curvy body. And I didn't have one, and then I got one, and thought, 'Yessss!' And then people say: 'Oh, wow, you're healthy.' And you're like, 'Wait – what?' I've been begging for this body my whole life!'
She tells the magazine that like every other woman she has days where she doesn't feel as great as she'd like, but generally she's happy in her own body.
Everybody at some point in their life doesn't like themselves. It's not like I look in the mirror and think, 'I'm killing it. My eyes are killing it.' No, a lot of times I'm puffy and bloated. I like myself in general, but there are days when you just don't."
And despite being one of the most sought-after models in the world, she surprisingly says she'd be totally okay if she had to give it up tomorrow and retreat from the limelight.
I feel like I'm rich because I love my family and friends. I love my horse and my dog. I would be fine leaving all of this behind and living on a farm somewhere.'
Hopefully she doesn't do that for a while, though!
Full interview appears in the September issue of ELLE UK, on sale 1st August. Also available as a digital edition. Get more from Kate's interview here.
Reveal is now on Google Plus! Join us here for the latest pictures, fashion and celebrity news!